In an announcement made on the LoL Esports YouTube channel, Riot's Global Head of Esports, John Needham, has confirmed that this year's World Championship is no longer being hosted in China and instead being relocated to Europe.
"With the Delta variant, travel restrictions and protocols have been even more complicated to navigate in 2021 than they were in 2020," Needham says in the announcement, going on to say that "Sadly, we've reached the point where it's extremely difficult to guarantee that qualifying teams and their best players would be able to attend Worlds this year. As a result, we've made the tough decision to pivot Worlds from China to Europe." Which city (or cities) Worlds will now be held in is still unconfirmed at the present time.
The announcement confirms community rumours that the move was imminent due to difficulties being had around securing visas for teams and broadcast personnel, as well as the logistical challenges of trying to hold the event across five cities as originally planned.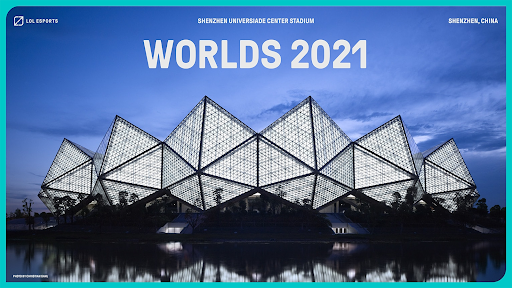 Europe makes for a logical pivot with these worries in mind: the LEC is already hosted there, so broadcast personnel and equipment are already in the vicinity, and Europe as a whole has recently held large-scale international events successfully. In particular, the Euros were held across multiple countries with crowds in attendance, and Riot themselves held MSI in Reykjavík alongside the VALORANT Stage 2 Masters.
Further information on schedule, venues, and Covid precautions are still yet to be announced by Riot. We'll keep you updated once we know more over the coming weeks.