According to a recent report from Dexerto, the newly-formed Spanish organisation, KOI, is going to enter the Valorant esports scene with a roster containing three former UCAM Esports Club members. This comes just two weeks after the org made waves with the announcement of their League of Legends team.
Along with that announcement, Ibai himself revealed that the organisation had plans to enter Valorant and that trials had already begun. Now, it seems KOI has found its members.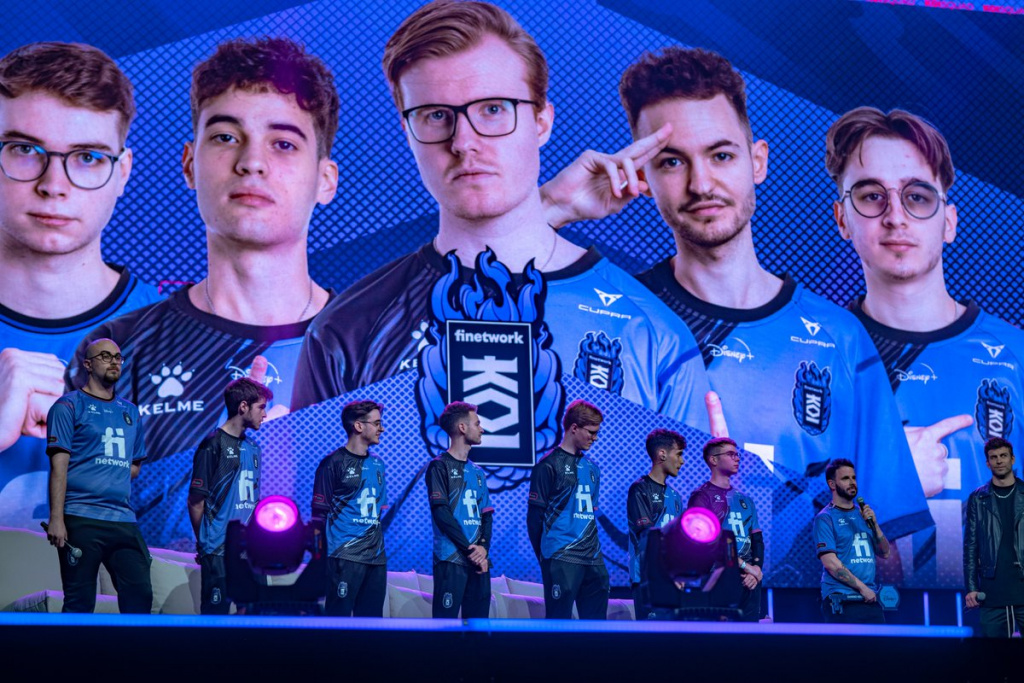 The roster will be comprised of Oskar "PHYRN" Palmqvist, Gabriel "Shrew" Gessle, and Ladislav "Sacake" Sachr, who all parted ways with UCAM Esports Club back in November 2021. 
As stated by a report from Upcomer, the trio will also be joined by their former UCAM coach Antonio "Aska" Lozano and assistant coach Sergio "sikako" Rodriguez.
The final two members of KOI are set to be Joona "H1ber" Parviainen, a former Team Finest player, and Gabriel "starkk" Marques, who hasn't played professionally for five months after leaving SAW in July 2021.
The team has yet to be officially announced by KOI, but they are expected to compete in VRL Spain, a brand new regional league announced by Riot Games back in December.
If the reports are true, KOI's Valorant roster would be:
Oskar 'PHYRN' Palmqvist
Gabriel 'shrew' Gessle
Ladislav 'Sacake' Sachr
Joona 'H1ber' Parviainen
Gabriel 'starkk' Marques
Antonio 'Aska' Lozano (Coach)
Sergio 'Sikak0' Rodríguez (Assistant Coach)
At the time of writing, the roster is not officially confirmed just yet.
Don't forget to check out our dedicated Valorant section for the latest news, guides, updates, esports coverage, and more.
Featured image courtesy of KOI.