Popular Argentinian cosplayer Glory Lamothe, who has been chosen "Cosplay of the Year" by The Esports Awards, has once again proved that she absolutely deserved that reward.
She has been awarded The Esports Cosplay of the Year 2020 for her incredible Killjoy cosplay, Valorant's agent know as "the genius of Germany".
Her stunningly faithful cosplay has been praised by many, but nothing can be compared with the approval from the community itself and the people who actually love and enjoy the game and the character you are cosplaying.
On 15th January, she's decided to share her Killjoy cosplay for the first time on Valorant's subreddit, and the reaction has been overwhelmingly positive.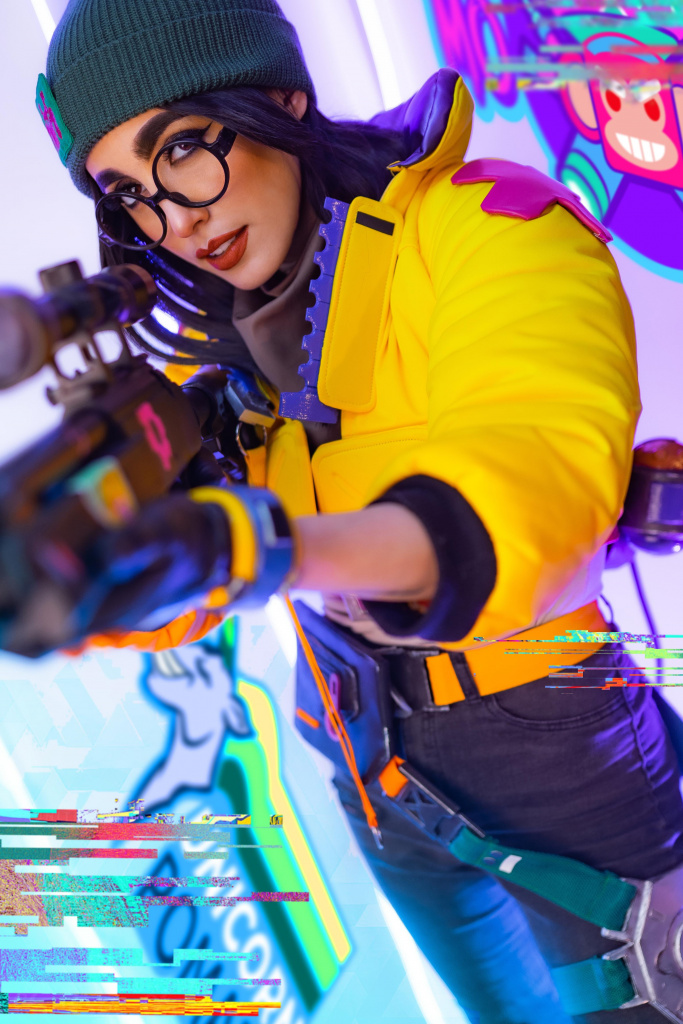 (Picture: Glory Lamothe)
Fans are amazed by the level of details, from the exaggerated zipper on her puffy yellow jacket to her trademark green beanie.
"You can't just take a Valorant screenshot and expect to fool us," says FlamesFire27, while another fan says that she forgot to add her pic. 
Many are saying that it looks "almost like a 3D render" of Killjoy and agree that it is one of the best Valorant cosplays they've ever seen.
Some are joking that the only thing she needs in order for cosplay to be impeccable is "bad German accent" referring to Killjoy's not-so-faithful German accent in the game.
An interesting remark comes from Reddit user drdfrster64, who agrees that everything is "obviously great and spot-on", but thinks that her pose and facial expression are not matching Killjoy's.
"She's cocky and somewhat playful, maybe choose a less smouldering look and something like a cheeky grin," he explains.
If you like Glory Lamothe's Killjoy cosplay, check out this link for more pictures.