Ninjas in Pyjamas (NIP)'s Valorant initiative hasn't been doing all that great in the European region this year, with a string of results that were less than ideal. Recently, however, the squad did manage to qualify for the Red Bull Home Ground tournament, giving fans a taste of what they are capable of.
Therefore, it comes as a bit of a surprise that NIP is dropping their Valorant EU squad, with the organization announcing they are moving their entire Valorant operation to Brazil to compete in the LATAM region.
NIP Valorant moves to Brazil
NIP already has a firm esports footing and brand recognition in the LATAM region, thanks to their Rainbow Six Siege squad, who are the reigning world champions having won the Six Invitational back in May of this year.
NIP's next move is to expand its esports operations in LATAM further by moving its Valorant division to the region.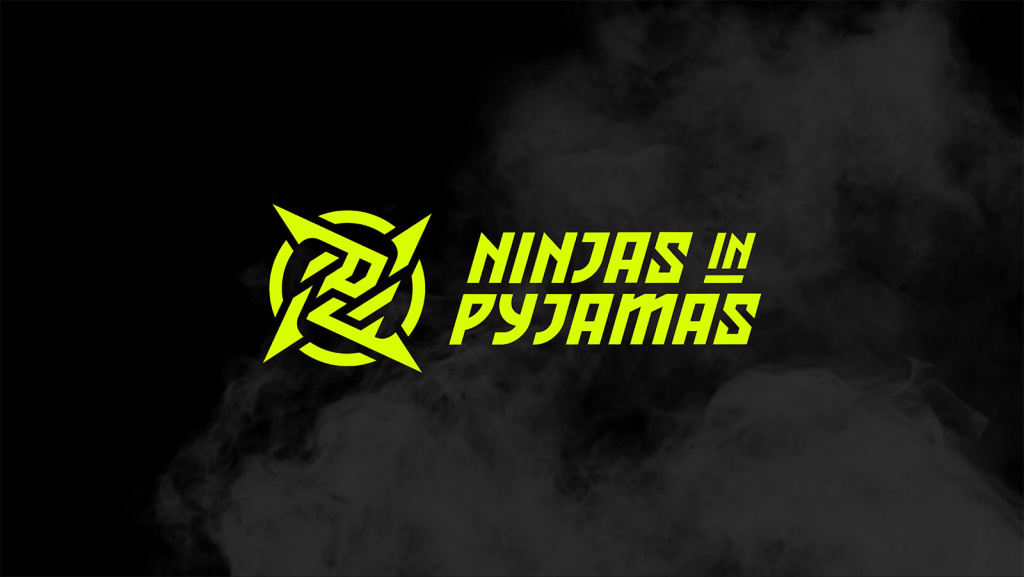 The "Ninjas in Brazil" initiative will feature a new headquarters in the region as the esports organization plans to make LATAM the "biggest, most popping region in the game."
This move means that NIP will part ways with their current Valorant roster, which includes:
Emir "rhyme" Muminovic
Egor "chiwawa" Stepanyuk
Yaroslav "Jady" Nikolaev
Adam "ec1s" Eccles (IGL)
Charles "CREA" Beauvois
Emil "eMIL" Sandgren (coach)
Kévin "Ex6TenZ" Droolans (assistant coach)
Following the announcement, NIP's in-game leader, Adam "ec1s" Eccles, took to Twitter to note that he felt the team was making some good progress going into 2022.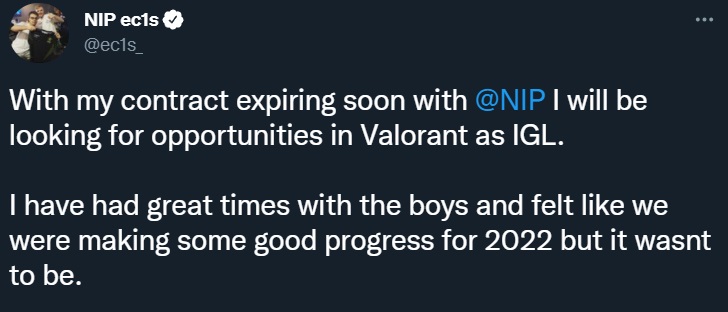 The timing of the move is undoubtedly strange and disheartening for the current Valorant roster. The Red Bull Home Ground, which they qualified for just last month, kicks off tomorrow. The players will play under the NIP banner.
The announcement notes that following the change of location of NIP's Valorant operations, the organization had to make an "incredibly tough decision", which resulted in the EU division "winding down". NIP is allowing the players to explore new opportunities.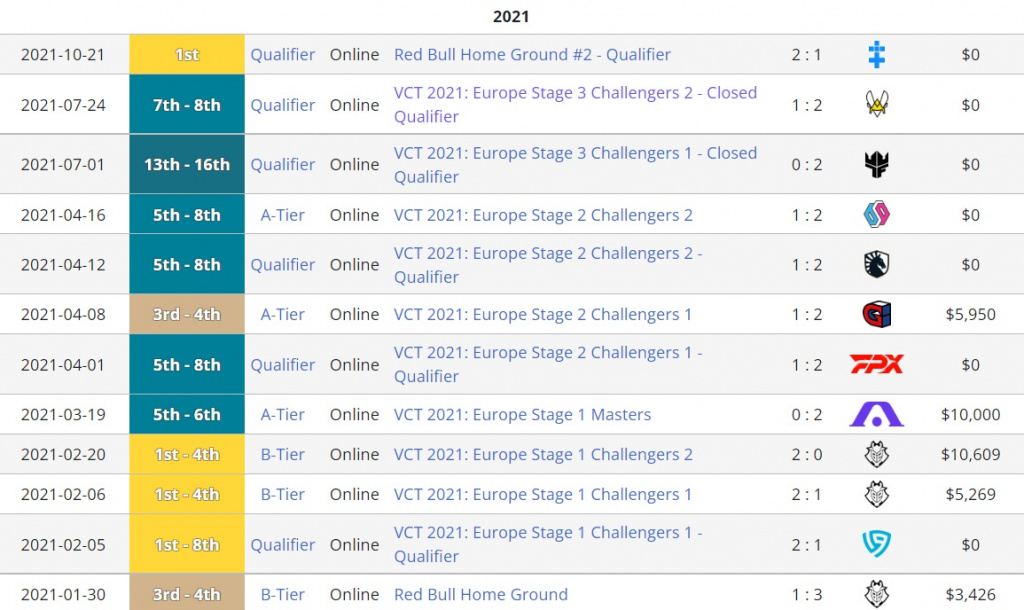 The COO of NIP, Jonas Gundersen, explains the decision for NIP's Valorant operation to move to the LATAM region: "Brazil is like our second home and after some great talks with Riot and the community down there, it became an obvious move for us to move our full Valorant operation. We'll have an even stronger foothold in LATAM by building out a new HQ and further investing in bringing NIP entertainment to the fans.
"The rich FPS history in the country and the raw talent base of players is impossible to overlook, and we are so excited to bring both the Young Ninjas academy and main team philosophies to the region to create championship-winning teams. It truly is the beginning of a long journey for us down there."
Mr Gundersen continued by explaining how NIP's current EU position "isn't good enough for our ambitions". 
NIP finished things off by thanking the EU players and wishing them nothing but the best in their future endeavours.
esse aspas é bom?

— Ninjas In Pyjamas 🇧🇷🇸🇪 (@NIPBR) November 2, 2021
At the time of writing, a new NIP Valorant roster has not been announced, nor has an exact time frame for the Ninjas in Brazil operation to showcase its LATAM roster. 
There is, however, an indication that NIP might plan to build a Brazillian superteam, mentioning the incredibly skilled Erick "aspas" Santos in a recent tweet and cheekily asking if the player was any good.
Don't forget to check out our dedicated Valorant section for the latest news, guides, updates, esports coverage, and more.
Featured image courtesy of NIP.