The life of a videogame streamer often involves dealing with a certain amount of hate for no particular reason. This gets even more common if you're as big of a personality as one Imane "Pokimane" Anys and even worse if you happen to be female.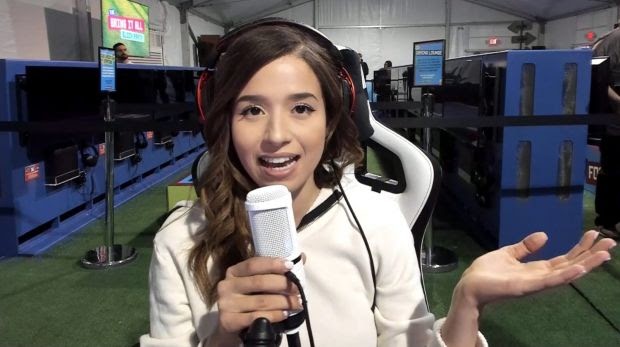 (Credit: Pokimane)
The 23-year-old personality that became renowned for her League of Legends and Fortnite streams, has been dwelling into Riot's newest venture, Valorant, where she's found several instances of harassment and hostility towards her.
Fed up with the constant barrage of hate comments, she took to Twitter to ask the developers to add an "anonymous mode", as she was tired of being abused with sexist language.
@PlayVALORANT please implement anonymous mode. i've asked since playtesting alpha + am tired of people calling me a skank, thot, or saying other rude and vulgar things EVEN when i don't use my mic. 🥺🙏

— pokimane (@pokimanelol) May 1, 2020
Naturally, the first responses she got were to mute their microphones, with Pokimane making a fair point of this being a counterproductive solution, depriving the streamer of possibly missing out on important callouts, key in a game like Valorant.
muting them would further punish me because i'd be missing out on important call outs/information. definitely not the best solution.

— pokimane (@pokimanelol) May 1, 2020
This isn't the first time Pokimane has complained about toxicity while playing Valorant, with one particular tweet being quoted by Valorant's game director, Joe Ziegler.
"Please be civil to anyone you meet in-game, most people are learning, and it can be frustrating for a variety of reasons."
Agreed! I'd also just in general say, please be civil to anyone you meet in the game, most people are learning, and it can be frustrating for a variety of reasons, but it's harder to both learn, improve, and teach when you're speaking or hearing vitriol. (Fancy word +1) https://t.co/hjWfV6Z2FU

— Ziegler (@RiotZiegler) April 22, 2020
Just last week, a Riot employee suffered this type of harassment first hand, blasting the toxic behaviour on social media.
Today's🍵: It's like this MOST of the time on solo queue voice comms REGARDLESS of the game I'm playing. I usually don't give in to this like in the video; I'm silent in an attempt to not incite more. Inevitably you get to a point where you have to mute them. More perspective: pic.twitter.com/7ruWcI78tL

— Tea! 🍵 (@Evergreenily) April 24, 2020
Toxicity isn't exclusive to Riot's games, however, they're in a prime position with Valorant's mass appeal to set a precedent that could serve as an example on how to deal with online vitriol.