Tyson "Tenz" Ngo switched to Valorant when the game was in the beta testing stage and reached the top of the rank leaderboards in the North American region a day after the competitive mode was made available.
He is widely considered one of the best Valorant players in the world, and his performances surely prove it. Tenz was playing initially for Cloud9 but was added as a loan to Sentinels roster for VCT Masters 1 tournament. Since then he has been playing with them, after the VCT Masters Stage 2 in Reykjavik, the first-ever Valorant LAN event he was reportedly bought for a seven-figure deal from Cloud9 to Sentinels.
Being one of the first players to try Valorant Tenz has been always playing with his in-game settings and keeps frequently switching his mouse. He always tries new settings to make his game better, whether it be his mouse sensitivity or his crosshair.
Tenz loves to mess around and if you are interested in what settings he uses well we have sorted it for you. Here are the Valorant settings used by Tenz.
Tenz Valorant Settings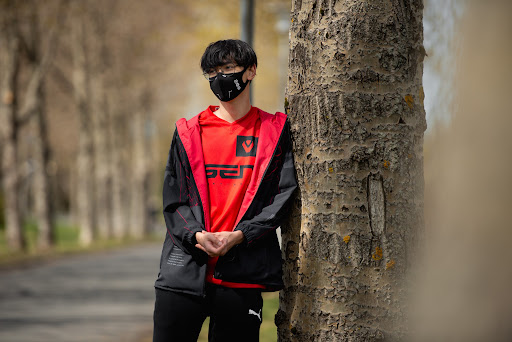 Mouse Settings
DPI - 800

In-game Sensitivity - 0.4 / 0.485

Scoped Sensitivity - 1

Invert Mouse - Off
Graphics Settings
Tenz likes to keep all his graphics settings low with all the other settings off.
Material Quality - Low

Texture Quality - Low

Detail Quality - Low

UI Quality - Low

Vignette - Off

VSync - Off

Anti-Aliasing - None

Anisotropic Filtering - 1x

Improve Clarity - Off

Bloom - Off

Distortion - Off

First Person Shadows - Off
Tenz Valorant Crosshair
Colour - Cyan

Outlines - On / 1 / 1

Center Dot - Off

Inner Lines - 1 / 3 / 1 / 2

Outer Lines - 0 / 0 / 0 / 0

Fade / Movement / Firing Error - Off / Off / Off
Tenz Valorant Keybinds
Equip Primary Weapon - 1

Equip Secondary Weapon - 2

Equip Melee Weapon - 3

Equip Spike - 4

Use/Equip Ability: 1 - Mouse 4

Use/Equip Ability: 2 - Mouse 5

Use/Equip Ability: 3 - C

Jump - Wheel Down

Walk - L-Shift

Crouch - L-Ctrl

Use Object - E

Use/Equip Ability: Ultimate - F
For more on all things Valorant, check out our dedicated section filled with news, 
tournament results, and more.
Featured image courtesy of Riot Games and Sentinels