While bigger than ever before and one of the fastest-growing entertainment industries, esports is still a relatively young industry, and unfortunately quite vulnerable to all kinds of shady practices.
We've seen a myriad of fraudsters and incompetent people entering and leaving esports over the last decade. New competitive games that are growing fast are especially prone to this, and unfortunately for the Valorant esports scene, Riot Game's tactical shooter has proven not to be immune from this problem.
Spike.GG is a popular Valorant site focused on the competitive scene and in-depth statistics for players who want to know every little detail about the game.

(Picture: thespike.gg)
The website itself provides a relatively good service, but unfortunately, it seems that one of the owners didn't enter the scene with honest intentions.
As reported by Upcomer, a number of former employees claim they haven't been paid for several months, and reportedly the site's owners owe more than US$40,000 to staff members.
Valorant caster Yinsu Collins is one of those former employees, and while it seems that she has moved on and is doing well in the Valorant esports scene, her former boss and the owner of Spike.GG, Artur "m1nac" Minacov, still holds a grudge against her.
Collins tweed out some commentary in regards to the ongoing Masters Reykjavik tournament, which prompted uncalled insults from m1nac.
"Like you know s**t," m1nac responded to her tweet.
Yinsu quoted the tweet and explained her relationship with m1nac.
"This guy called me a lazy bitch when he owed me money and is now telling me this, while still, owing many, many people money," Yinsu wrote. "You're a scumbag dude, get the hell out of our scene and PAY YOUR STAFF." 
Yinsu added that she stopped working for Spike.GG because they owed her three months pay.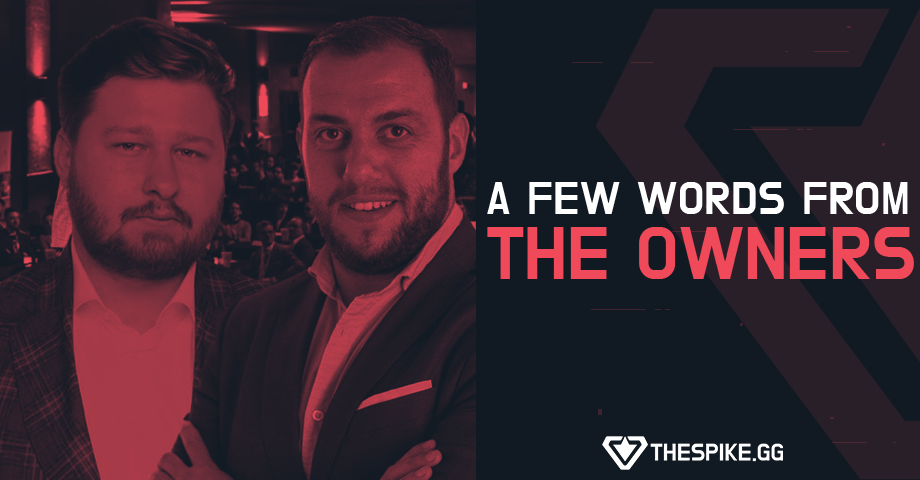 (Picture: thespike.gg)
Minacov tried to mock her for not being a host at the Masters Reykjavik event, but other members of the community quickly came to Collins defence, demanding from Minacov to pay people what he owes and leave their community. Not long after, Minacov deleted his Twitter account.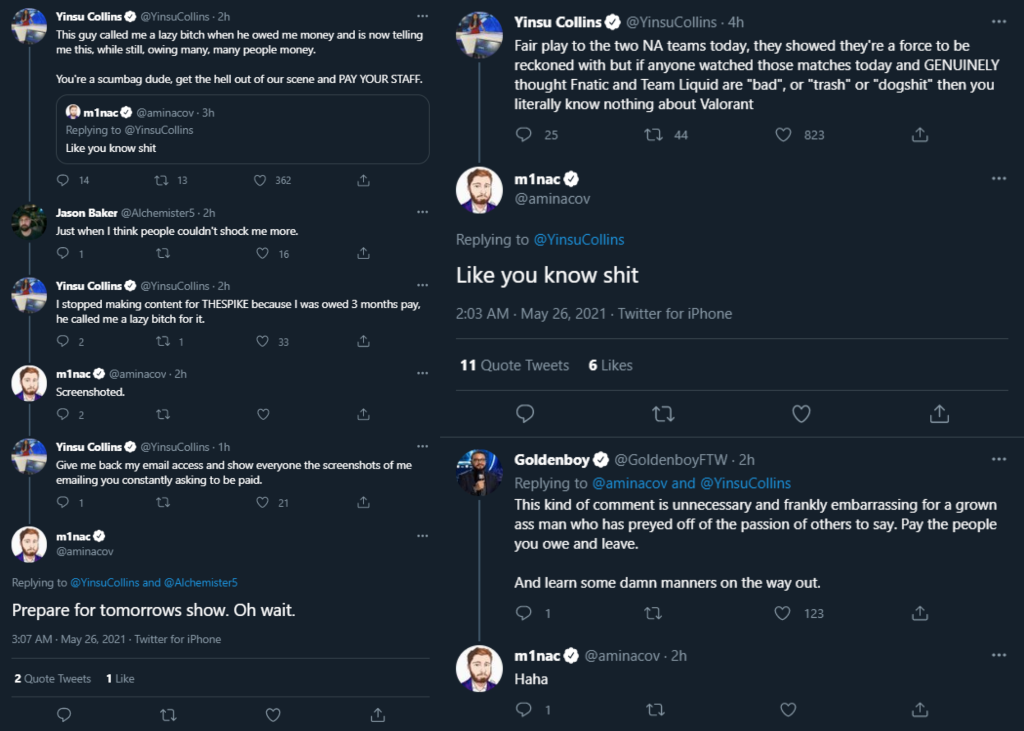 (Picture: Twitter)
Asides from owing his workers money, Minacov has been accused of cocaine use, racist behaviour, homophobic language, paying strippers with the company's money, and more.
At the time of writing, Minacov's Twitter and other social media are still inactive, and his whereabouts are unknown.