The Valorant Champions 2021 tournament represents a culmination of a fierce year-long competition, where the best teams around the world have fought tirelessly for their chance to secure a spot at the biggest Valorant event to date, where the first-ever Valorant world champion will be crowned.
In total, 16 teams have proven to be the best and managed to qualify via VCT points, winning Masters events, or through the Last Chance Qualifiers.
Among them, there are many new names and up-and-coming teams, but also some of the biggest organisations in the history of esports, such as Fnatic, Cloud9, Team Liquid, Sentinels, Team Secret, and many others.
And if among those 16 teams are some of your favourites as well, you can now show your support directly by purchasing the Valorant Champions 2021 collection bundle.
Champions 2021 teams will get a revenue share from the exclusive skin bundle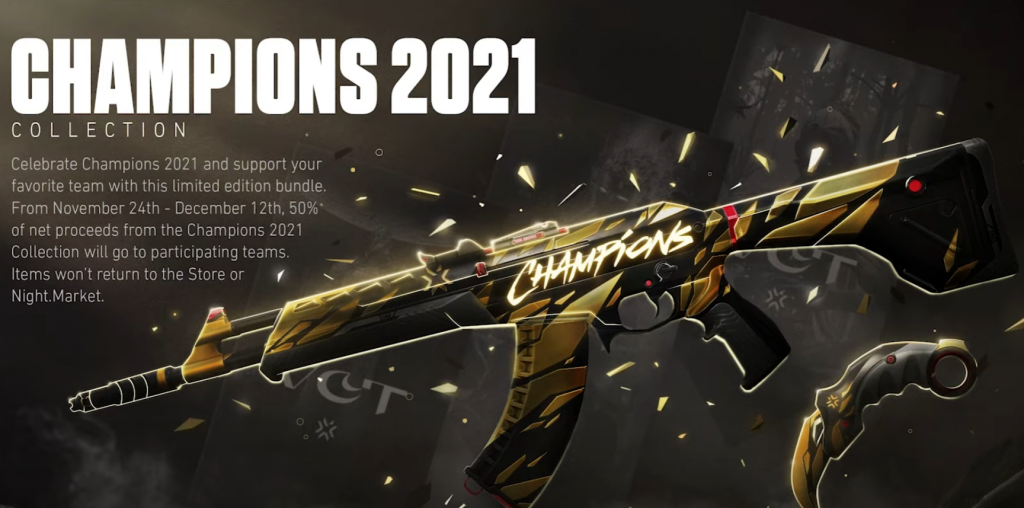 The Valorant Champions 2021 collection bundle was revealed earlier today, on 23rd November, and it consists of two skins: the Vandal skin and another one for your Melee weapon.
The unusually small amount of skins compared to other collections, which usually have around 5 or 6 skins, is offset with some really magnificent animations and effects, particularly the Vandal's finisher, which has two stages and it is something we've never seen before.
This pack, which also comes with a card, spray, and a gun buddy, will cost you 6260 Valorant Points, which might seem like a steep price, but by buying it you will not only get awesome cosmetics, you will also show support for your favourite teams.
Riot has confirmed that 50% of net proceeds from the Champions 2021 collection will go directly to the participating teams.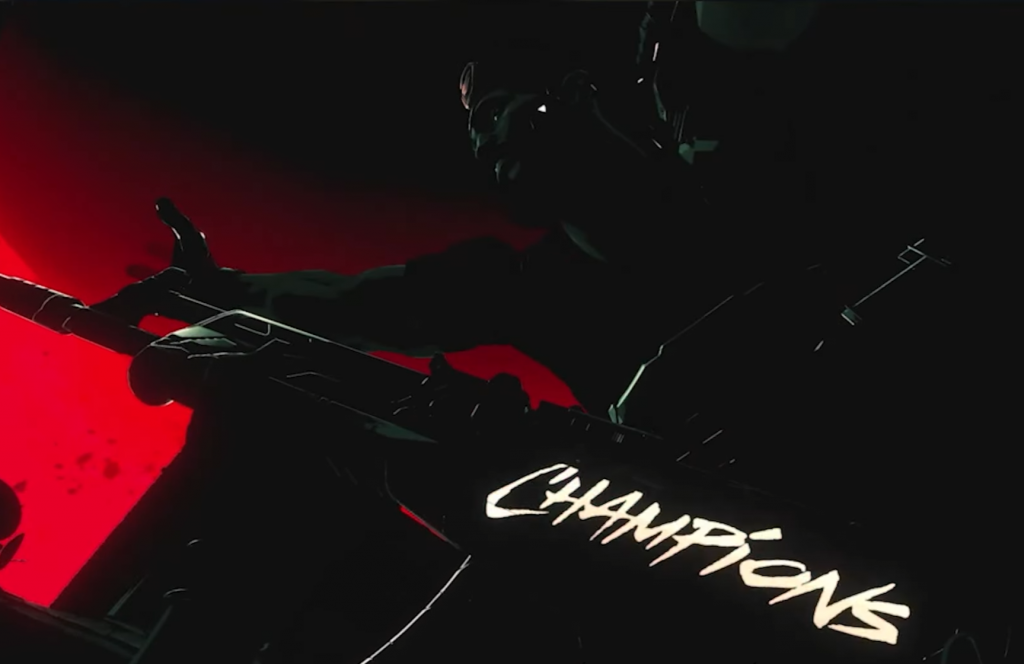 Unlike similar models in some other games, where teams have their own unique skins and their revenue is based on how well their items are selling, with the Valorant Champions 2021 collection, everyone will get an equal share, no matter the popularity of a team, as the bundle is not tied to individual teams, rather to the Valorant Champions 2021 tournament.
Also, this revenue share is not tied with how well the teams will perform during the competition, as it will not go directly into the event's prize pool, rather it's an independent bonus reward for the teams that have managed to qualify for the biggest Valorant event to date.
The Champions 2021 collection is set to be released on Wednesday, 24th November, and it will be available until 12th December 2021. It's important to note that this period will be the only time you will be able to obtain this bundle, so if you are interested in having these skins, or you simply want to support Valorant esports, make sure to purchase the bundle before it's gone forever. 
Don't forget to check out our dedicated Valorant section for the latest news, guides, updates, esports coverage, and more.
Featured image courtesy of Riot Games.