It's been two weeks since the launch of Valorant 1.0, and the game is steadily building its player base. 
During the closed beta, over 3 million people tried the game, and that number is probably much bigger now when the game is available for free for everyone.
The game's launch wasn't without issues and various problems which include a plethora of bugs and glitches, but some balance issues as well, especially when it comes to the newest map added to the game, Ascent.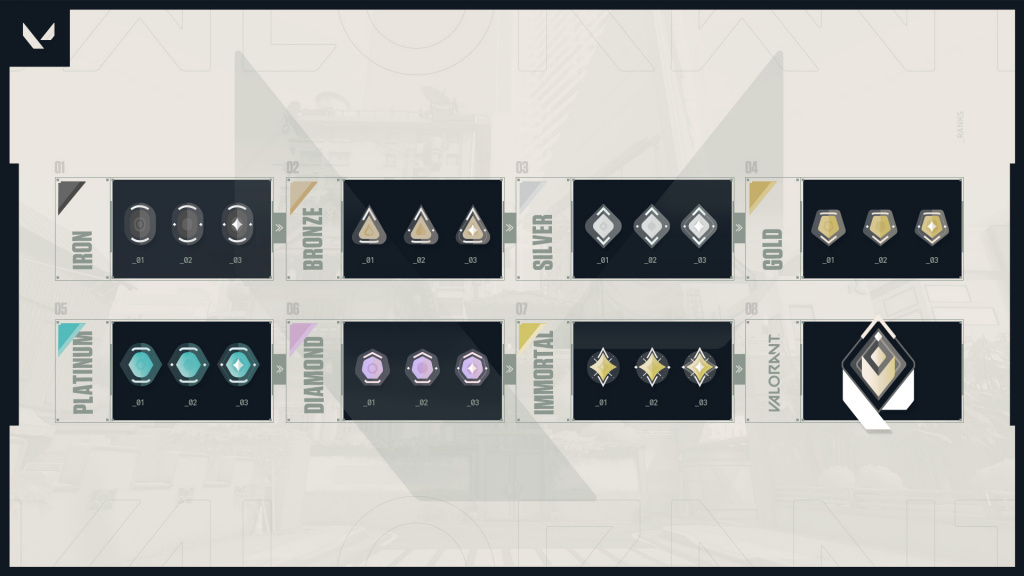 Valorant ranks (Picture: Riot Games)
Valorant patch 1.01 fixed various issues and introduced balance changes to Agents like Sage, but there's still a lot of work to be done.
A list of bugs and problems is a long one, which you can see in this Valorant 1.01 Bug Megathread on Reddit, but many players still mostly want first and foremost - ranked play.
Valorant ranked playlist was live during the closed beta, but it is currently unavailable and players are constantly asking developers when it will become available again.
And while there are indeed some hot issues that should be addressed, developers are also aware that players want to play ranked and are working hard to bring it back to the game.
After a period of silence in regards to ranked play, Ziegler (one of the developers) tweeted last night that the ranked play should be expected to come "sometime next week."
Hey everyone, It's been hectic, so I haven't had a lot of time to post. To answer the biggest question: rated (competitive mode) will likely be out some time next week. We're spending this week putting together that release and making sure it is good. =)

— Ziegler (@RiotZiegler) June 15, 2020
While a lot of players are happy about it, some think that bugs and issues should be fixed first. Problems like PC freezing, abuse of the ban system, quality of in-game sound, and other things.
Unfortunately, this means that this week there will be no updates, as is confirmed by Pwyff (Riot developer on Reddit) when he commented on another issue(Sovereign Ghost bug) a few days ago. 
Are you excited to play Valorant Ranked Mode? Are you planning a serious grind or just to play it for fun?