Valorant, Riot's FPS, has been a resounding success since it released early in 2020, both thanks to its unique mix of tactical shooting mechanics and ability based gameplay and of course, the wide selection of incredible looking cosmetics that entice players to grind the game out.
Soon after it got leaked, the Horizon skin collection became one of the most anticipated bundles for Valorant fans, as it took inspiration from the Winder Wunderland skins, featuring dioramas that changed according to lightning. 
The Horizon skin brings a nostalgic summer vibe to the game, with a beautiful sunset gracing all the weapons that are part of this collection.
Speaking of which, the guns in question are:
Vandal
Spectre 
Bucky 
Bulldog
Frenzy
Let's take a look at all the info you need to know down below
Valorant Horizon skin collection - Release date
The entire Horizon skin collection is available now via the Valorant store. It will be a featured bundle for the next few weeks.
Valorant Horizon skin collection - Cost
Each weapon in the collection will set you back 1275VP. If you wish to acquire the entire set, that's going to be a whopping 4270 VP. Your wallet will suffer, but you'll be fragging with style. 
Valorant Horizon skin collection - All skins
Take a look at all the guns' designs down below.
All images courtesy of Riot Games.
Spectre

Frenzy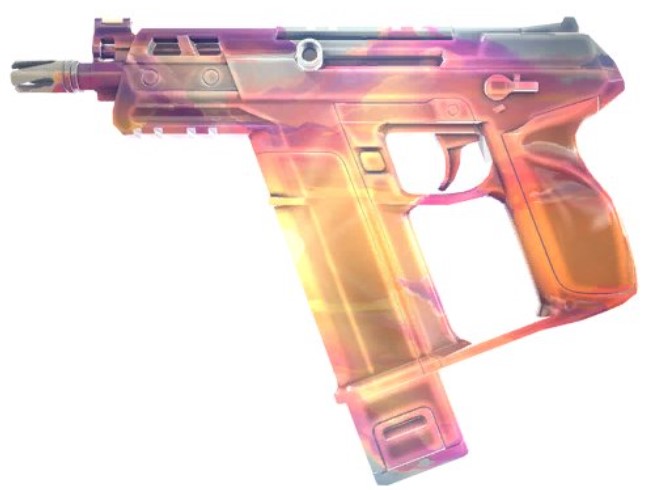 Bucky

Bulldog

Vandal