Riot Games has confirmed that the notorious "run and gun" playstyle will finally get nerfed with the upcoming Valorant balance update.
The developer revealed that they have been working on it over the past few months and that the first set of changes in regards to this will be deployed with Patch 2.02.
While developers didn't specify what exactly changes can be expected in regards to this issue, Riot states that it "should help address sentiment on running accuracy with rifles."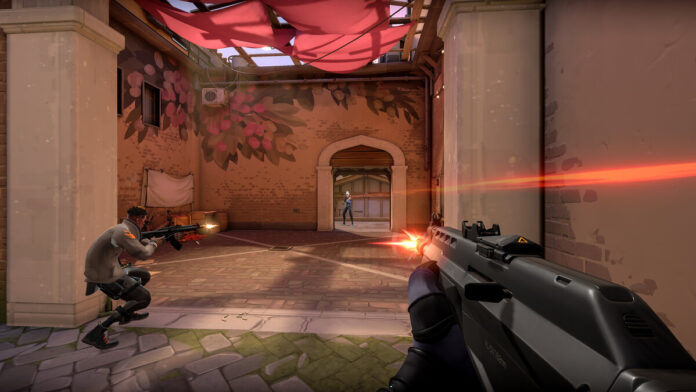 Valorant pros don't like that running and shooting is a viable strategy (Picture: Riot Games)
"Keep in mind, we're making sure not to change too many systems at once to ensure that shooting doesn't feel so dramatically different that you'll have to relearn habits," Riot explains. "As always, we'll keep an eye on the change and will continue to adjust as necessary."
run n gun got me crazy pic.twitter.com/uiMvieebjq

— Grxnnerr🧃🌎 (@Grxnnerr) January 28, 2021
For many Valorant players, both casual and professional, the lack of any strategic depth when it comes to shooting while moving is a huge disappointment, particularly for those players transitioning from CS:GO where running accuracy with rifles is completely unreliable.
Just recently, 100T's nitr0 has shared his frustrations as well, saying that Valorant will only be interesting "when they nerf this running & shooting crap".
Valorant is gonna be interesting when they nerf this running & shooting crap, lotta ppl bout to be nerfed

— 100T nitr0 (@nitr0) January 26, 2021
While it seems that the majority of Valorant players are calling for "run and gun" nerfs, there are some players who are defending it as well, saying that people should stop trying to compare Valorant with CS:GO and should let Valorant to be its own thing.
While we currently don't have an exact date for Patch 2.02, we expect it to be released sometime during the first week of February.