Valorant is now in it's closed beta and that means more hands-on time with each of the agents. Each of the Valorant agents has unique abilities, and knowing these abilities like the back of your hand will help you succeed in Riot's new tactical shooter.
One of the defining aspects will be the new Agent characters, who much like Overwatch, possess different abilities and strengths in combat.
Ten have been confirmed for launch in summer later this year, so here's everything we know so far about Jett.
Riot Games released a short trailer to showcase Jett's abilities, showing the use of smoke bombs and how she can quickly dash across the map, her Updraft skill may make it possible for her to reach parts of the map others can't.
An official description reads: "Jett's agile and evasive fighting style lets her take risks no one else can. She runs circles around every skirmish, cutting enemies up before they even know what hit them."
Jett's Abilities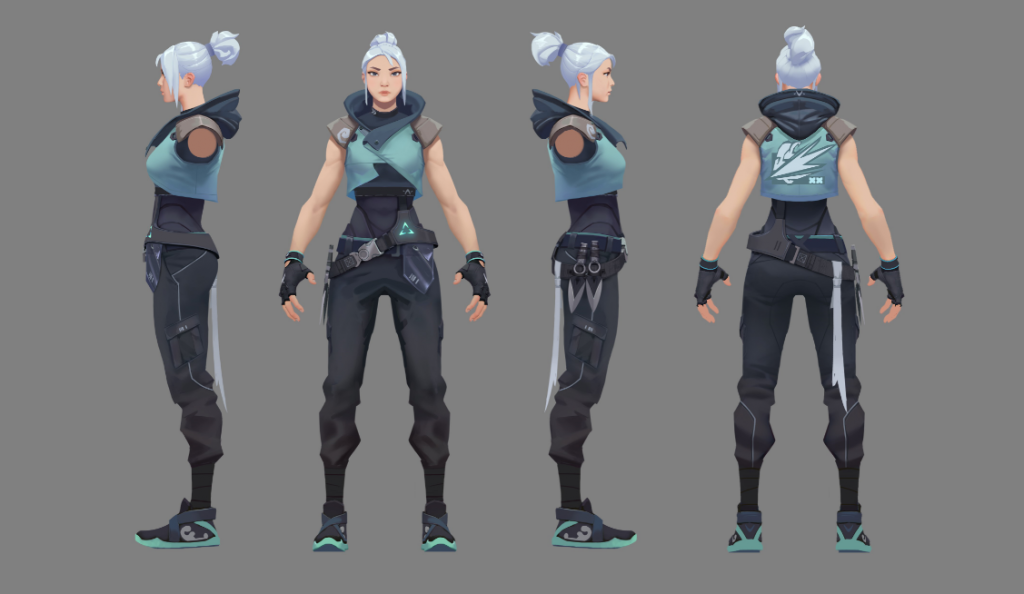 Signature ability:
Tailwind - Immediately dash a short distance in the direction you're moving
Purchasable abilities:
Cloudburst - Throw out a cloud of fog that obscures vision on impact. Hold down the ability button to bend the cloud's in-flight trajectory.
Updraft - After a brief wind up, propel yourself upwards.
Ultimate ability:
Blade Storm - Arm yourself with several deadly throwing knives that deal moderate damage and kill on headshots. Scoring a kill restores all daggers. Left-click throws a single dagger. Right-click throws all remaining daggers in a short-ranged burst.
Jett Tips and Tricks
Jett is an evasive character who is best utilised on the outskirts of a fight, allowing for easy escapes after dealing a surprise attack. 
Her ultimate ability allows for a more direct line of attack, especially for enemies in close clusters.
Jett's updraft can be used to access parts of the map that few other agents can - use it to surprise your enemies.
Jett's Cloudburst creates a smoke cloud on impact, but be careful it doesn't last as long as Brimstones.
Tailwind is best used to dart back quickly after taking a shot.
Jett's movement-based abilities necessitate her pulling her weapon out again - this delay can make you a sitting duck. Take note of this and use the ability's accordingly.
Jett's Lore
Little is known about Jett except she hails from Korea and appears to resemble the assassin-type hero for Valorant. The message at the end of her reveal trailer says "I am Jett, break your limit" suggesting that Jett is a character that will bend reality around her with her abilities.