To coincide with the release of v2.02 which focused largely on changes to how ranking works in Valorant, Riot's Senior Competitive Designer, Jon Walker, detailed Valorant's competitive roadmap.
He detailed several new systems and changes designed to further streamline the Valorant ranked experience. Many of these are set to release in patch 2.03 and all will be implemented before the end of Episode 2 Act 2.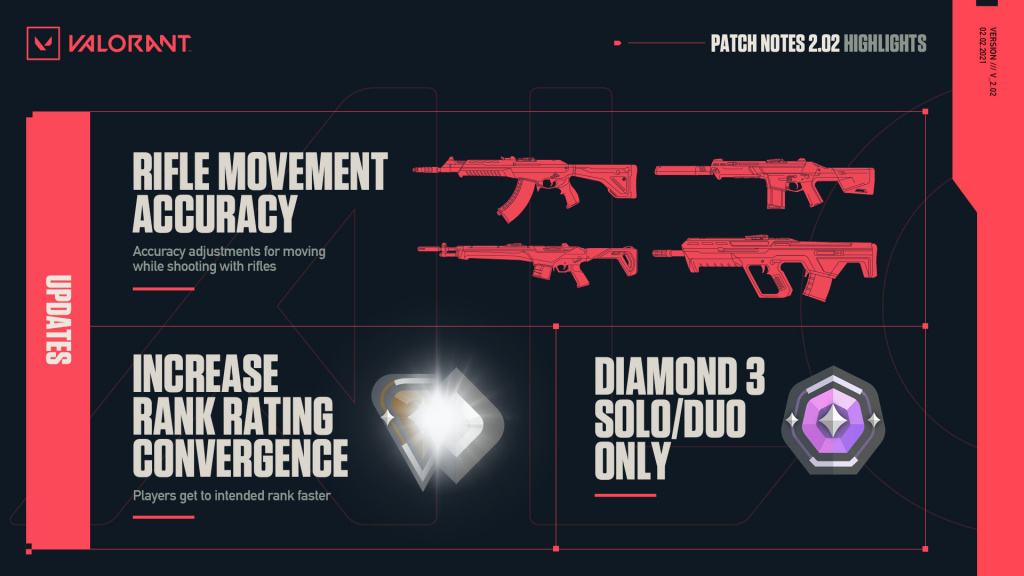 (Picture: Riot Games) 
One of the most interesting planned additions will be an option that lets players hide their rank from their teammates during Competitive matches.
This setting will be available to players at all skill levels and is intended to reduce the amount of pressure put on players due to their rank.
Walker explains it like this: "If you're the top rank player, others might expect you to play a certain way that may not align with your style (or mood). Then you can have an off game and feel particularly bad about your performance."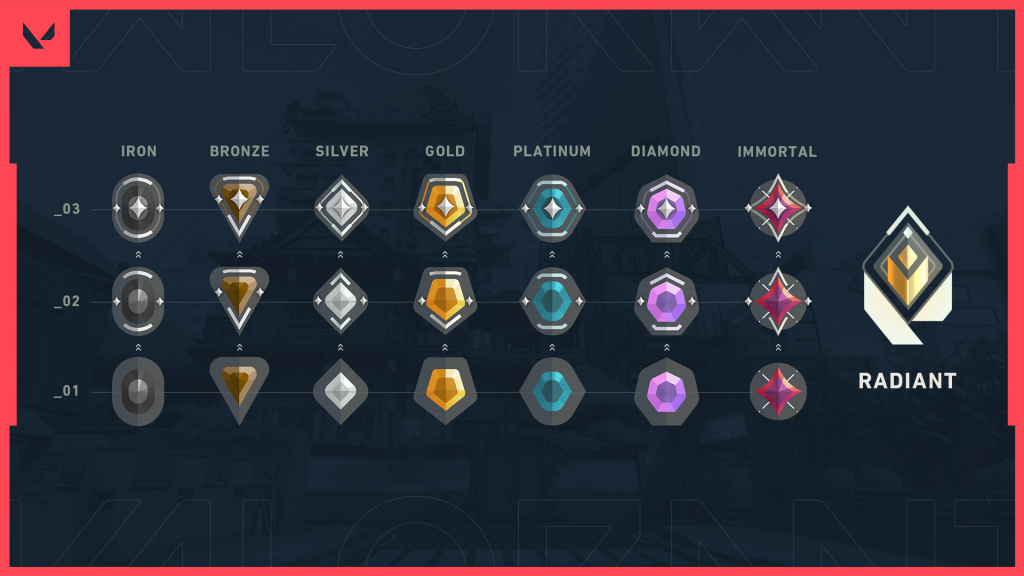 Players will soon be able to hide their rank from their teammates. (Picture: Riot Games)
The converse is also true, a low ranked player might be maligned before the game has even begun, adversely affecting their performance. 
Other popular esports take various approaches to display players' ranks. Valorant closest analogue Counter-Strike: Global Offensive hides ranks by default. Dota 2 displays players' medals very prominently on the pick screen.
You'll still be able to see your teammates' ranks on the final leaderboard. Also, hiding your rank will be an opt-in setting. The plan is to implement the feature sometime during Episode 2 Act 2, so your current ranked experience will still be wholly transparent for now.
The Act 2 competitive roadmap also has a few other goals, including relaxed rank restrictions on parties and increased penalties for AFK players.
More details about rank hiding and more will be revealed closer to their release.