Oftentimes players can be deemed as cheaters simply based on the fact their skill is perceived as unreal by many people, but managing to fool a software specifically designed to detect suspicious behaviour is a feat few can achieve, but that is what appears to have happened to Japanese Valorant pro "Zepher" of team BAKEMON.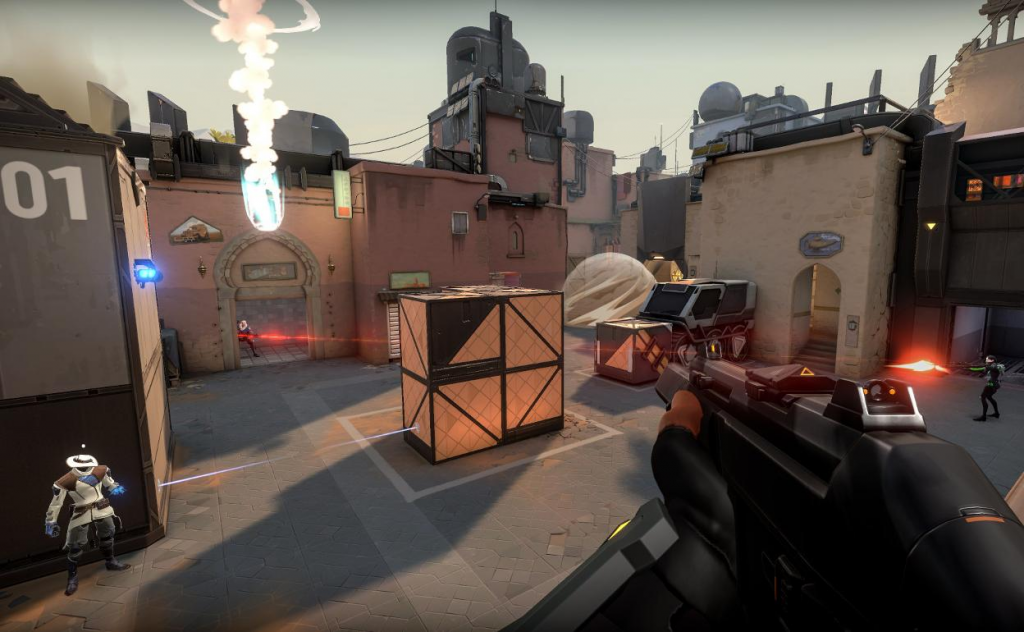 Clips surfaced after his ban showing him landing headshots on opponents through smokes. (Picture: Riot Games)
Zepher was in the middle of a ranked match when all of a sudden, he was kicked out of the match. Korean pro "Medusa" shared a clip of the incident via social media.
A post in the Valorant subreddit announcing Zepher's ban was replete with "suspicious clips", used as possible examples of him using certain cheats like wallhacks and aimbots. In this clip, the Japanese scores a double kill, but what roused suspicions is how he immediately flicks his mouse and fires at the smoke hitting a headshot.
Another clip put forward as evidence happened during the Valorant RAGE Japan Invitational when Zepher and his team, BAKEMON, finished in third place. In this clip, he snipes an enemy through a wall without, what appears to the viewer, any indication a player is there. Some say Medusa, the player that initially tags the opponent gave the call and Zepher simply struck gold.
A couple of days after the ban was issued, Valorant's Japanese Twitter account posted a statement announcing that the Zepher had his account reinstated, overruling the Vanguard anti-cheat system.
"It was determined that Zepher's ban was applied by error. We have already completed the reinstatement of the account. We have also reviewed other accounts that have been affected by this error, and have reinstated the accounts that have been misused. We are sorry for the disruption caused by this incident and wish to extend our sincere condolences to all the players involved," a part of the statement reads.
Chinese host and caster Song Park vouched for Zepher's ability, with the former claiming he asked a friend working at Tencent to talk to the Riot devs about removing the ban. He would later explain the ban got lifted before the petition was heard.
So it appears that this is an instance of the Vanguard system getting it wrong, which isn't a great look for Riot as they have continually defended the software after it came under pressure for being invasive and not fit for purpose.
While Riot Japan dealt with this issue, a  new Valorant patch dropped on the 7th of July, check out all the latest buffs and nerfs.