It has been almost a full month since the launch of the Valorant beta, and people have now played the game enough to have some better understandings of it, and therefore also enough experience to voice their opinion about things they don't like (read: complain).
Some of the biggest current negative comments are revolving around the map design. Particularly, people are complaining that maps have "too many corners" and that's the bad map design, according to complainers, who are mostly comparing it to the design of CS:GO maps.
Salvatore "Volcano" Garozzo, the lead map designer, answered those complaints on one of his streaming sessions. He said that they did have versions of maps with fewer corners, but he explains that they are simply a necessity by the game design, because of "how much flash utility and recon utility is in the game." He adds that they are "keeping an eye on it."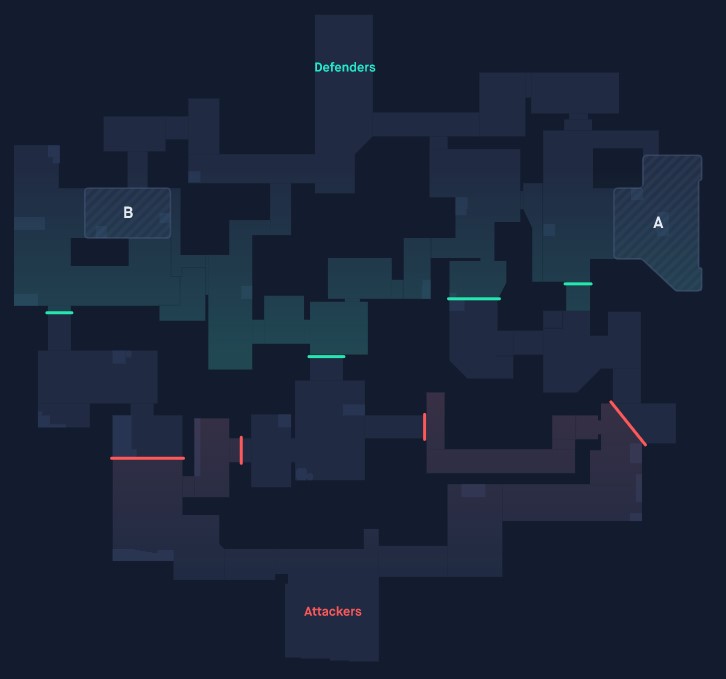 Volcano is best known as one of the best Counter-Strike players from the first decade of the century. He is a two-times World Cyber Games champion (2004, 2005) and two-times ESEA champion, amongst other achievements.
He was also an avid Counter-Strike map-maker, most famous for his collaboration with FMPONE on Cache and his version of Nuke. Besides working full time on Valorant, his is also constantly streaming the game on a daily basis, so he probably has more insight on things than a lot of other people. If you want to ask his something or some interesting insights, we strongly recommend you to watch his streaming sessions.