Since 100 Thieves was founded by the famous pro Matthew "Nadeshot" Haag back in 2017, the organization has seen massive growth in terms of their esports teams, as well as closing in on 1 million subscribers on YouTube, and Instagram. Now, the organization aims to grow even bigger, reportedly signing with Creative Artists Agency (CAA) to expand their business.
100 Thieves sign with CAA
According to an exclusive report by The Hollywood Reporter, the organization has signed with CAA to "expand its content business into new areas".
At the time of writing, the specifics of the signing, as well as length, is unknown. However, we do know 100 Thieves has one of the fastest-growing esports-centric YouTube channel, and their merchandise sells like hotcakes already.
According to the report, CAA will work with 100 Thieves "across representation areas, including digital content, talent, film, television and podcasts."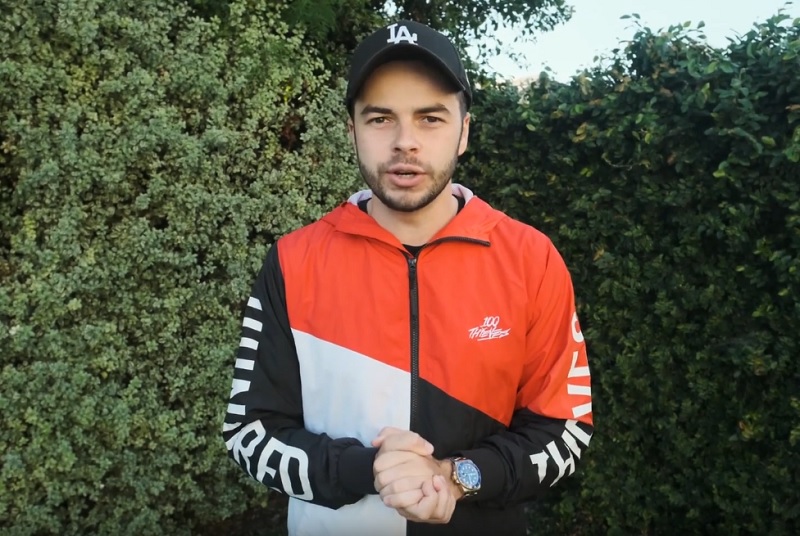 (Picture: 100 Thieves)
With Nadeshot as the founder, and co-owners including Scooter Braun, Drake, and even the Cleveland Cavaliers owners Dan Gilbert, the esports organization has seen tremendous growth.
They have partnerships with the likes of Chipotle, Cash App, Rocket Mortgage, JLP and General Mills.
With 100 Thieves signing with CAA, the sky's the limit for the esports organization, and it will be interesting to see 100 Thieves grow, especially since "film and television" were mentioned in the report.