Activision Blizzard Inc is a household name amongst gamers and is globally known for its Call of Duty, World of Warcraft and Starcraft game franchises but recently came under fire after a lawsuit was filed by the California Department of Fair Employment and Housing (DFEH), following an investigation lasting two years.
The lawsuit was filed in the Superior Court of California County of Los Angeles and read that Activision Blizzard and its subsidiaries were being sued under the "Civil Rights and Equal Pay Act" for "injunctive and monetary relief and damages". According to the suit, this follows the fostering of a "frat boy" culture by the company, in which female employees were alleged targets for sexual harassment, unequal pay and retaliation.
Activision Blizzard sued for workplace discrimination
The lawsuit is lengthy and details several accounts of alleged unfairness and discrimination of the approximately 20% female workforce demographic that's enough to make your stomach turn.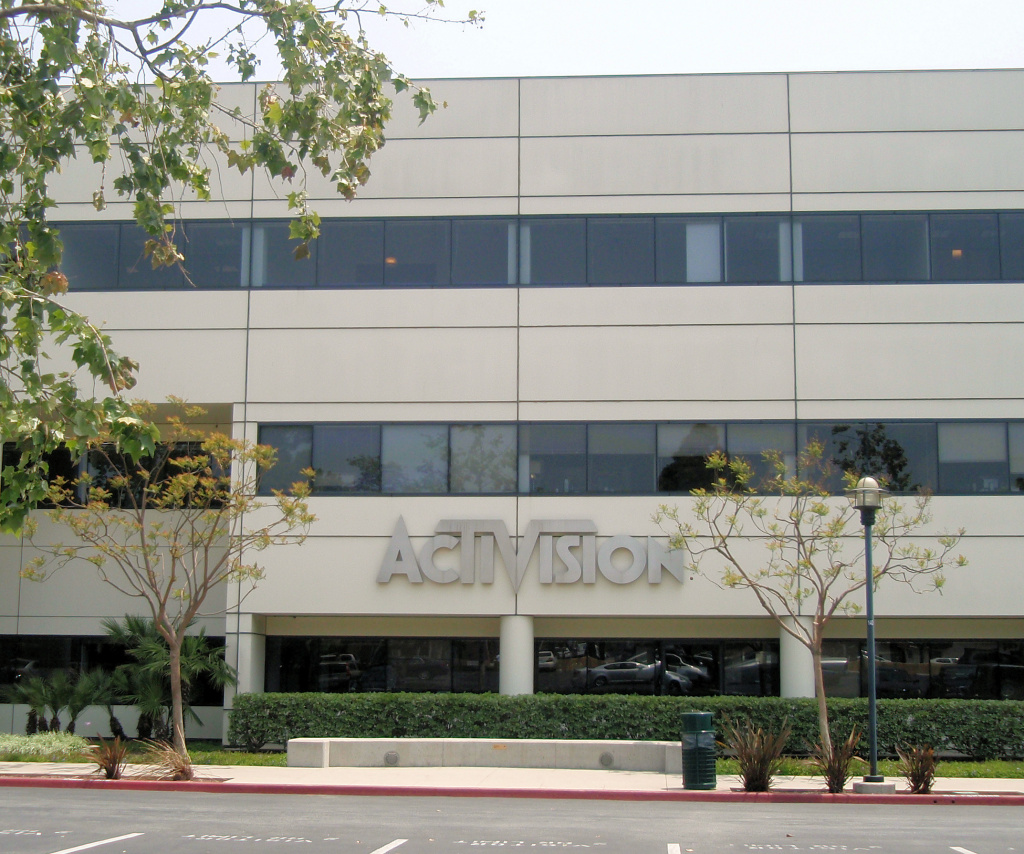 The suit also details how the "pervasive frat boy workplace culture" sees male employees "drink copious amounts of alcohol as they crawl their way through various cubicles in the office and engage in inappropriate behaviour toward female employees".
The California Department of Fair Employment and Housing has filed an explosive lawsuit against Activision Blizzard for discrimination. Some of the details in the complaint are horrifying https://t.co/rKF3HlaEaYpic.twitter.com/dRuP8HPyqe

— Jason Schreier (@jasonschreier) July 22, 2021
It was reported that "male employees proudly [came] into work hungover, [played] video games for long periods of time during work while delegating their responsibilities to female employees". The lawsuit further claimed that male employees shared derogatory and inappropriate comments about their sexual exploits, including jokes about rape.

The lawsuit also indicated that a female employee was driven to commit suicide on a company trip after being victimized by male colleagues. According to the complaint, the deceased employee was, prior to her death, sexually harassed and had explicit photos of her genitalia disseminated at a company holiday party.
The suit further sought remediation for a lack of equal opportunity after it was found that the company's "top leadership [was] exclusively male and white". It was also further indicated that "the CEO and President roles are now - and have always been - held by white men" and that "very few women ever reach top roles at the company".
In the few cases that female employees reach high positions, they "earn less salary, incentive pay and total compensation" compared to the men, it was reported. These claims, according to the lawsuit, are also substantiated by evidence in the company's own records.
Apparently, female employees of colour were also particularly harshly affected.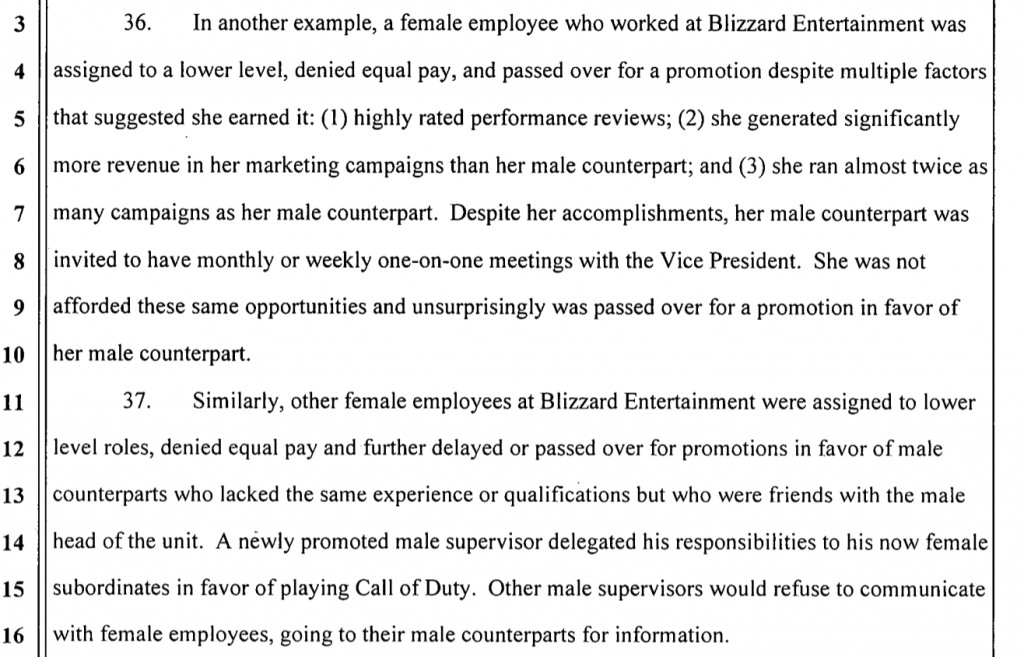 On the 22nd of July, Bloomsberg reporter, Jason Schreier, tweeted that an Activision Blizzard spokesman called the allegations "distorted and in many cases false" and referred to the California DFEH as "unaccountable State bureaucrats".
An Activision Blizzard spokesman sent me a lengthy statement calling the allegations "distorted, and in many cases false" and referring to the California Department of Fair Employment and Housing as "unaccountable State bureaucrats." pic.twitter.com/L9RINw0uZ9

— Jason Schreier (@jasonschreier) July 22, 2021
The claims made in the lawsuit appear overwhelming and none of them paints Activision Blizzard in the best spotlight. The California State Department demands a trial by jury on all claims for relief of punitive and compensatory damages, among several other items as a result of employment discrimination by sex.
The full lawsuit is available freely to the public. We endeavour to update you on further details as this is a developing story.
Don't forget to check out our general video games section for more news, latest game releases, updates, and more.
Header image via Activision Blizzard.