A Nintendo Direct provided a wealth of new details on Animal Crossing: New Horizons
You can now change the terrain of your island in a similar vein to Minecraft
Nintendo is also releasing a special NookLink app with compatibility with past titles
Ahead of Animal Crossing: New Horizon's release next month, a dedicated Nintendo Direct showcased what to expect from the upcoming release.
Perhaps the biggest new feature is the ability to change the terrain of your island town, creating new paths, opening up waterfalls, and knocking through ground Minecraft-style.
You can build and alter parts of your town through an in-game smartphone called Nook Phone, whereby an unlockable Island Designer app lets you change the island to your fancy - including deleting cliffs, adding staircases and constructing bridges like past games.
Unlike previous titles, these construction projects appear to happen instantly - whereas before they required several days to build.
Shortly after the game launches there'll also be a function in the Nintendo Switch Online app called NookLink, which enables voice chat and the import of custom designs from Animal Crossing: New Leaf and Happy Home Designer on the Nintendo 3DS via QR codes.
This will be part of many free updates on the way for Animal Crossing: New Horizons, with seasonal updates for Easter and Halloween like previous titles also teased.
The first update will coincide with the game's release on 20th March, which will give players access to a special Bunny Day event in April.
Old faces and locations also make their return too, including Isabelle recently seen as a fighter in Super Smash Bros. Ultimate. There'll also be the return of the Museum, Able Sisters store, and Nook's Cranny in revised forms from past titles.
Nintendo also explained how you'll only be able to have one island on each Nintendo Switch console, with up to eight players inhabiting at one time with their own separate houses.
Four players can also interact in a local co-op of sorts, where the other players can follow an assigned in-game leader as they complete tasks or take part in activities.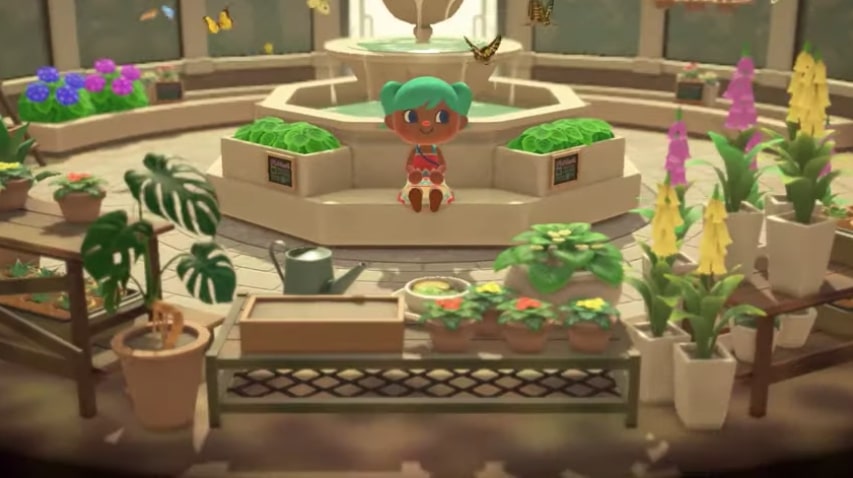 The museum looks better than ever (Picture: Nintendo)
There's a Nook Miles reward system too when you take part in activities and events across the island, which can be exchanged for Nook Miles Tickets to travel to distant islands to collect items and materials not found on your own island.
While the game doesn't support cloud saves, Nintendo explained there'll be a service to retrieve lost saves in special circumstances like damaged consoles – although details of this were absent. Amiibo functionality is also supported.
Animal Crossing: New Horizons releases 20th March on Nintendo Switch.