In Warzone, there are only some Assault Rifles that have taken the limelight and changed the meta. Weapons such as the Grau and M4 have been the most popular choice when it comes to fighting with an AR in Verdansk. One weapon though, the AS VAL is very underutilized, and it can provide a huge advantage in close quarters, unlike many other ARs.
Best AS VAL loadout for Warzone Season 2
Remember, grinding out in multiplayer will be the quickest way to unlock all attachments for this Assault Rifle. Our attachment choice intends to give you great mobility, high accuracy and a significant damage advantage in close to short-medium range engagements. This weapon is best suited in Solo or Duo playlists given its maximum ammo capacity.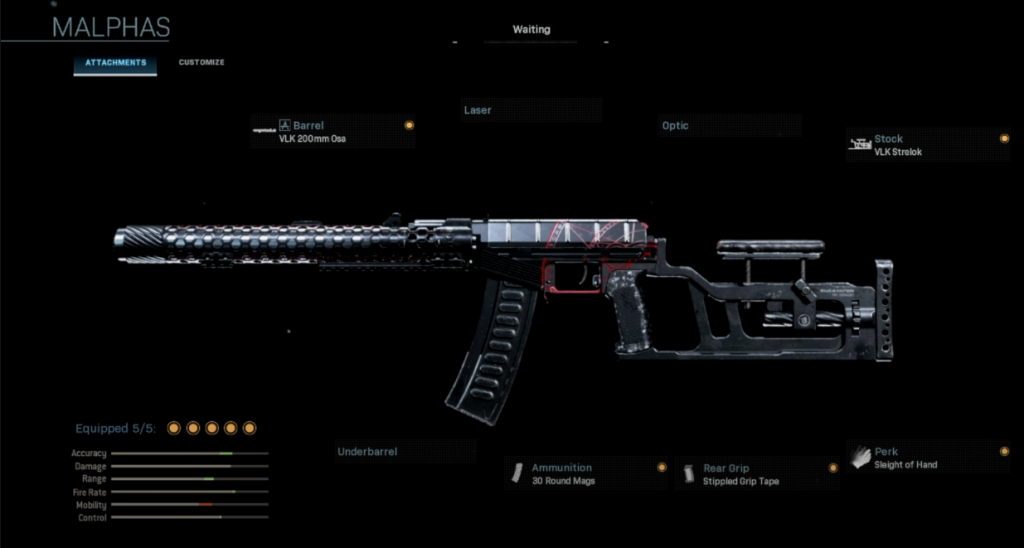 (Picture: NICKMERCS)
Barrel: VLK 200mm Osa
Stock: VLK Strelok
Ammunition: 30 Round Mags
Rear Grip: Stippled Grip Tape
Perk: Sleight of Hand
Why choose this loadout for Warzone Season 2?
Despite only having a 30-round mag capacity when the additional attachment is in use, this AR/SMG hybrid really packs a punch close range. Additionally, with the AS VAL having the second-lowest ADS time and the joint highest rounds per minute, this makes it one of the most dangerous weapons in Warzone. When you enter gunfights try and close the distance, as damage falloff is not an issue until 45+ metres.  
We hope you enjoy and take full advantage of this close-quarters monster. All weapon guides ensure you enter the warzone well equipped and ready for the fight.