While we haven't heard about Beyond Good & Evil 2 for quite some time now, fans of the cult-classic 2003 adventure game from Ubisoft might be pleased to know a Beyond Good & Evil movie is in the works.
Beyond Good & Evil movie for Netflix
As revealed by Hollywood Reporter, and Netflix, the upcoming Beyond Good & Evil movie doesn't have a release date, and it is in the very early stages of development.
We do know the director of the film will be Rob Letterman, who, amongst other things, directed Detective Pikachu.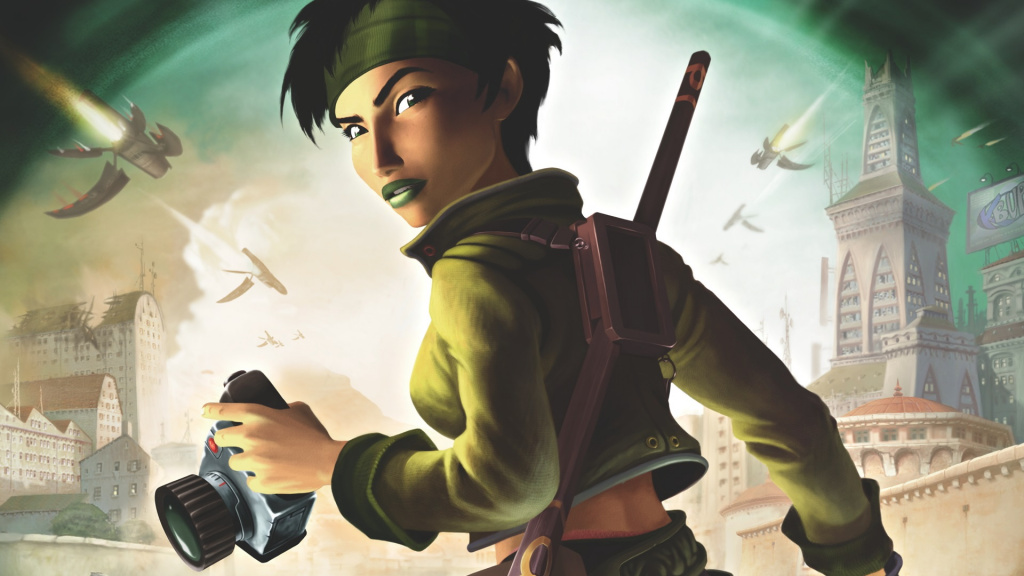 Jade is ready to uncover an alien conspiracy (Picture: Ubisoft)
The Beyond Good & Evil movie for Netflix will be a hybrid live-action and animated experience, and judging by how good Detective Pikachu looked, fans of the classic video game might be in for a treat.
While the writers for the Beyond Good & Evil movie have not been announced, we know Jason Altman and Margaret Boykin are producing it for Ubisoft Film and Television.
It is currently unclear how closely the film will follow the cult-classic 2003 game. For those who don't know, the game didn't sell all too well, but it quickly became a classic with a hardcore fan base.
Beyond Good & Evil took place roughly 400 years in the future, and follows the story of photojournalist Jade, as she attempts to uncover and expose an alien conspiracy on a remote mining planet.
Currently, there are no images or even a teaser trailer for the Beyond Good & Evil Netflix movie.