Blankos Block Party is a vibrant open-world "party MMO" game that was announced by Mythical Games at
E3 2021
. The developers describe their debut game as one which is styled "like a giant block party", complete with dozens of unique and rare Blanko characters. 
In case you're wondering, Blankos are fun, mischievous digital "vinyl toys" that are given new life within the game. Each Blanko is based on blockchain-based non-fungible token (NFT) technology meaning that each Blanko you create is yours, and yours alone. The game has since been released on Early Access and is available for free on PC.
Blankos Block Party: How to play for free
If you're looking for a new solo or squad adventure, then you're in luck. Blankos Block Party is available for free on Windows PC right now. In case you missed the reveal, check out the game trailer below.
Mythical Games also announced that players will have the option to create their own Blankos and custom games. Better still, any properties that players create or own in the game are theirs to keep forever. This is because all assets are based on NFTs which hold value, and can be bought and sold on the Mythical Marketplace.
Blankos Block Party: Gameplay
Blankos Block Party is a multiplayer game and the gameplay appears to be similar to Minecraft and Roblox; except with a Fall Guys look-and-feel. According to the game's launch trailer description, players will be able to "meet, go on dares with pals, take on daily challenges and more" and that Blankos Block Party is a place "where imagination is the only limit" and players "can build what they want to play".
The game will allow players to customize their characters and includes several game modes, including Racing, Tag, Collection, and Shooting. In addition, players will be able to enjoy both Mythical- and player-created maps.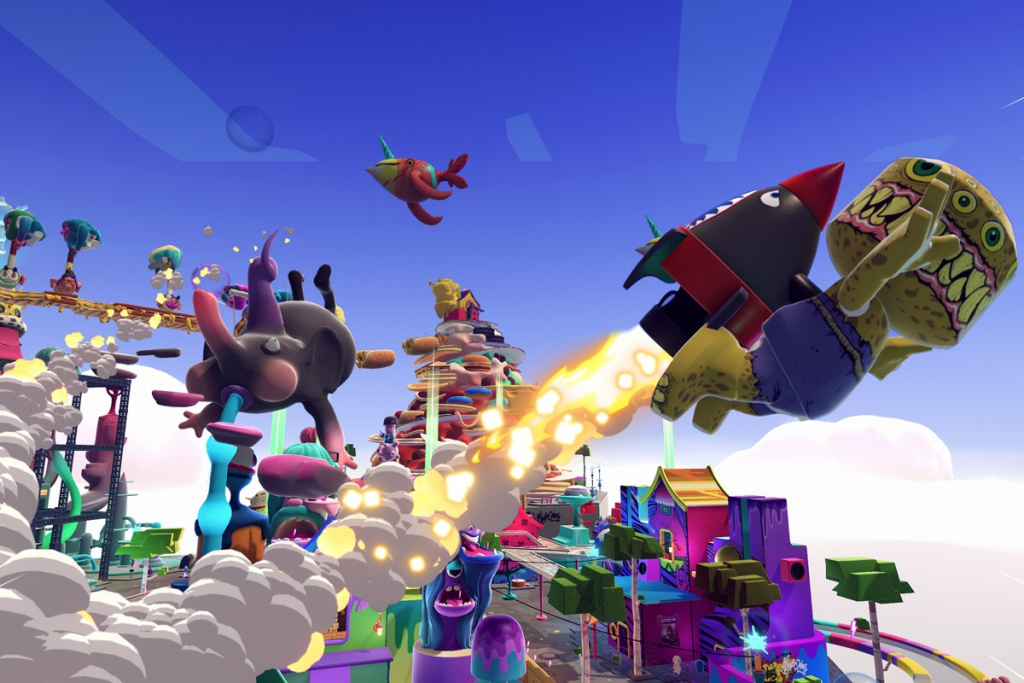 (Picture: Mythical Games)
The game is also home to a hangout spot, called "The Junction" where players can meet and complete missions to earn XP and rewards. There is also a "Bazaar" where players can purchase limited-edition seasonal items created by the developers and a "Depot" to purchase player-generated content.
Blankos Block Party: System requirements
Do you want to play Blankos Block Party? Here are the minimum system requirements you will need.
Operating System:
• Windows 10 64-bit 
CPU:
• Intel Core i7-4770
• AMD FX 8310
Video Card (Direct X 11):
• Nvidia GTX 660
• AMD Radeon HD 7870
• DX11 GPU
Memory:
• 8 GB RAM
Blankos Block Party launched during Q4 2020 and is currently available for download in Early Access on Windows PC. Reserve your account for a chance to join the beta here.
For more E3 2021 coverage, check out our general video games section, filled with announcements and explainers on the latest titles.