It seems Jack "CouRage" Dunlop is on a roll recently, as the
new co-owner of 100 Thieves
ended up winning the 0k
CashApp Pay Day
Uno tournament, securing 0k in Bitcoin.
Dunlop would topple big names in the streaming community the Botez sisters, Ludwig Aghren, Neekolul, Myth, Hasan, fellow 100 Thieves co-owners Nadeshot and Valkyrae, and plenty more.
CouRage wasn't the only winner, as the event allowed viewers living in the United States to bet on who would come out on top, receiving a percentage of the prize pool if they guessed correctly.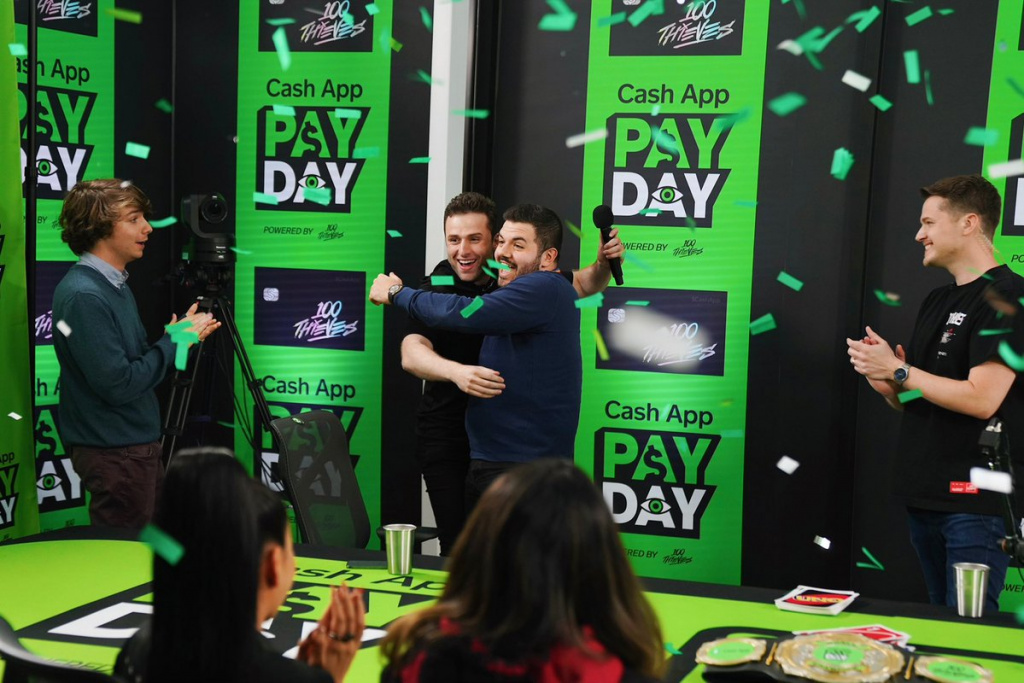 (Picture: 100 Thieves)
The event was partially created to promote the new 100 Thieves Cash Card, which will support Gamers Outreach, a non-profit organization that aims to ease treatment for hospitalized children.
CashApp Pay Day Uno tournament - Results
1st: CouRage
2nd: Alexandra Botez & Andrea Botez
2nd: Valkyrae & Bella Poarch
4th: Yassuo
5th: Neeko
6th: BrookeAB
7th: CashNasty & Kris London
8th: Nadeshot