Since its inception back in 2017, 100 Thieves has stood out in the esports industry thanks to the huge global community and the impact of their staff and personalities, even beyond the results they have obtained in competitions like League of Legends or Valorant. 
As the org continues to expand, the team founded by Matthew "Nadeshot" Haag has confirmed Rachel "Valkyrae" Hofsetter and Jack "CouRage" Dunlop as new co-owners.
Haag was previously accused by Nicholas "NICKMERCS" Kolcheff of bailing on a gentleman's agreement that would have seen the latter own a piece in 100T. Kolcheff split with Nadeshot and 100T early in 2019 as a result and later wound up at rivals FaZe Clan.
Back to the matter at hand, Valkyrae and CouRage were revealed as co-owners through an emotional press release published through social media and the team's YouTube channel, which you can see below:
Both have been a part of 100T for much of their existence as an organization, which is why this reveal doesn't come as much of a surprise by many of the team's fans and community.
With this, both Valkyrae and CouRage will fully join Nadeshot, along with Drake, media mogul Scooter Braun, and Cleveland Cavaliers owner Dan Gilbert, working together to lead the team to new heights.
Valkyrae and CouRage have posted their thank you messages via Twitter, thanking this opportunity and looking out for the prosperous future of the team.
"100 Thieves was founded by creators for creators, which is why it was important to have their voices in their ownership group. Valkyrae and CouRage will play a larger role within 100 Thieves, contributing to the broader business and strategy.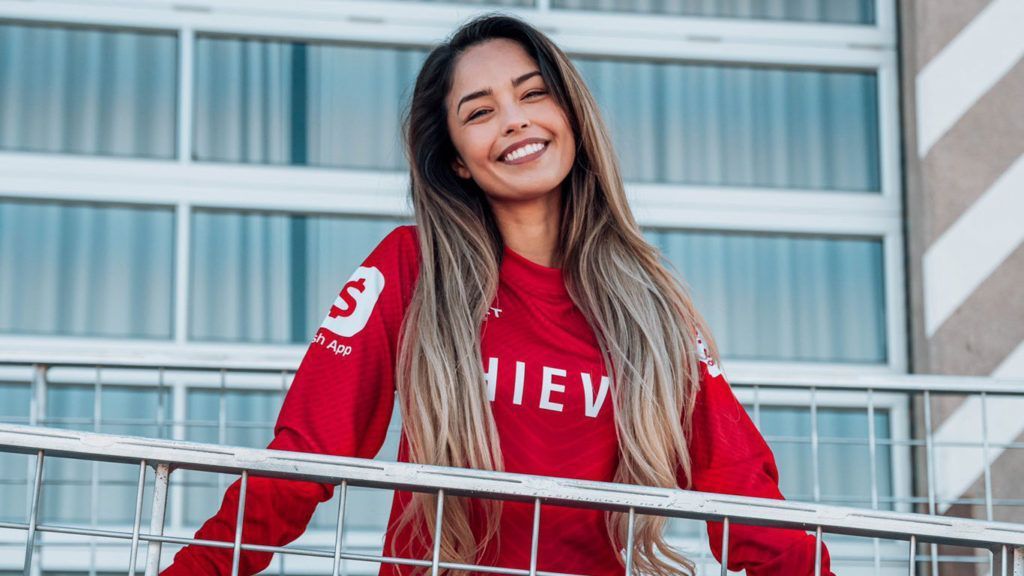 (Picture: 100 Thieves)
This is a celebratory moment for Rae, Jack, and 100T. Individually and collectively the last three years together have been a huge success. This is a reflection of that success and a signal to even greater things to come.", added Nadeshot on the announcement.