If you are familiar with Devolver Digital, you know how wacky and absurdly fun their marketing campaigns can be.
For years now, it is an annual tradition for them to have their own presentation around the same time as E3, which is nothing but a bloody critique of aggressive marketing, ruthless capitalism,  and blind consumerism, cleverly disguised as a videogame press conference.
And they are not sparing anyone. They are making fun of gamers, other publishers, other games, fake leakers, developers, personalities, and of course, they are mocking even themself.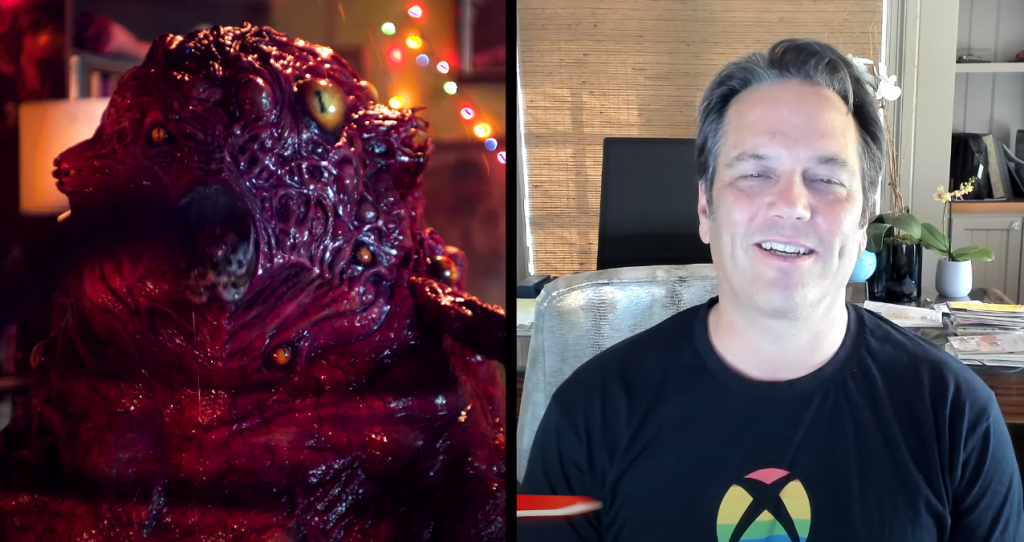 Yup, that's Microsoft's Phil Spencer talking with a monster from Carrion during Devoler Direct 2020 (Picture: Devolver Digital)
The humour is great and although always on the verge of good taste, it never actually crosses that line.
And while they are making us laugh, they are of course presenting their games as well. After all, they are publishers.
This year, they showed:
One of the craziest things they have revealed was shown at the very end.
It is called Devolverland Expo and it is a free game where they promote their games - why watch marketing when you can play it?
Devolverland Expo is a first-person "marketing simulator" set within an abandoned convention centre after the annual Devolver Digital game expo was mysteriously cancelled.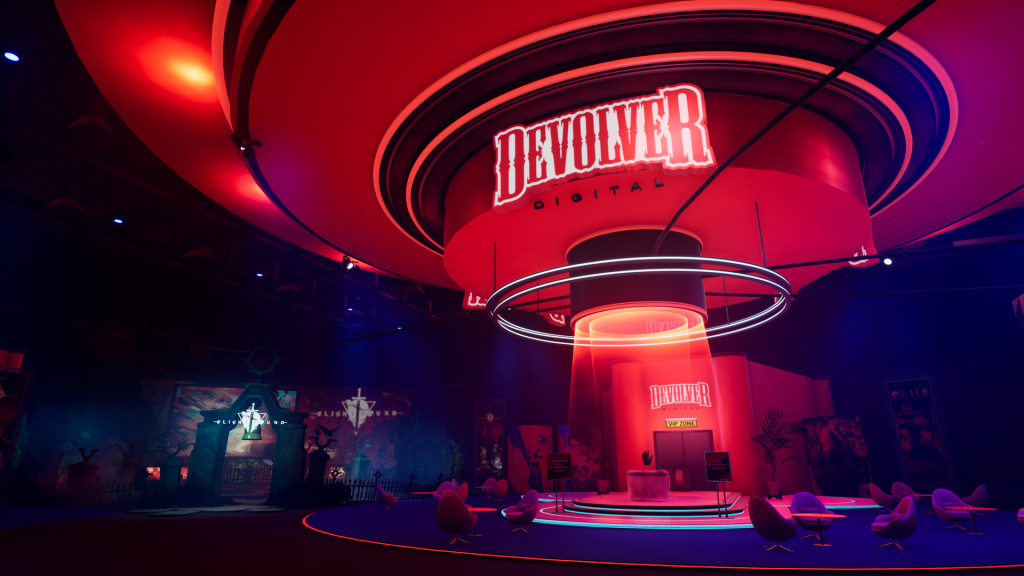 Devolverland Expo is a metagame about mysteriously cancelled game expo(Picture: Devolver Digital)
The player will break into the convention centre and try to avoid the advanced security systems in order to watch and retrieve all the trailers, gameplay demo videos, and other secrets lost after the expo's cancellation.
Devolverland Expo was developed by Flying Wild Hog (Shadow Warrior 3 creators) and you can play it for free right now on Steam.
And if you haven't watched Devolver Digital 2020, we strongly advise you to do so, you will have a good laugh and will enjoy it!