Superhot is probably one of the most unique first-person shooter experiences from the last decade.
In terms of gameplay mechanics, it is mostly a standard, traditional first-person shooter action. But where the game stands out is its unique slow-motion mechanic.
In-game time progresses at a normal speed only when the player moves or fires a gun, otherwise, time is significantly slowed. This adds strategic and tactical elements to the game, and give the player the opportunity to assess their situation and thinks about their next moves.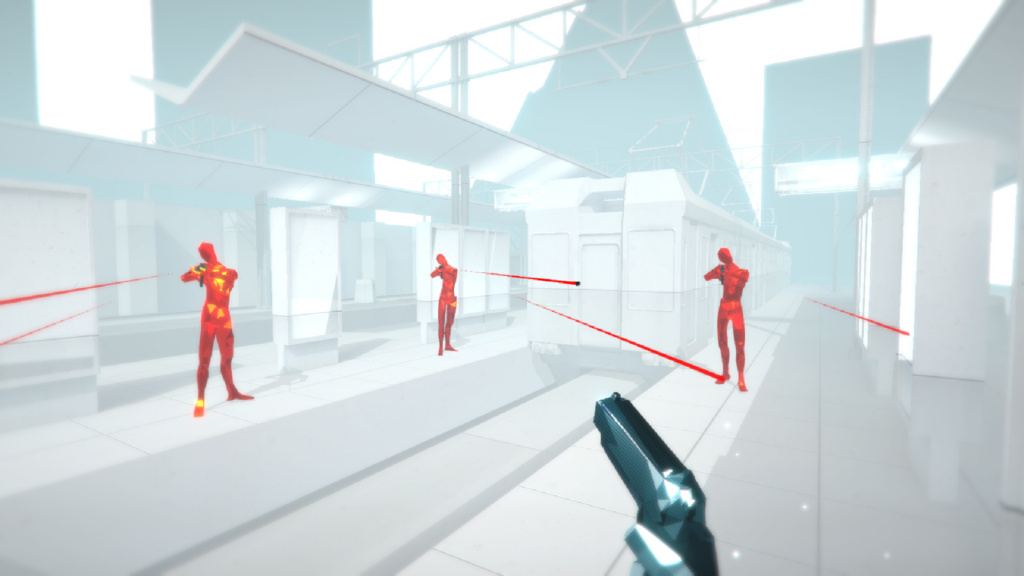 The game is recognizable for its minimalist red and white style (Picture: Superhot Team)
If you think that this makes playing easy, you couldn't be more wrong. The game has a 1-hit-kill mechanic, which means you can not allow enemies to hit you with even a single bullet, or the whole level will be restarted.
Furthermore, the weapons are very scarce, low on ammunition, and break easily.
So, yeah, you can see how hard this game can actually be.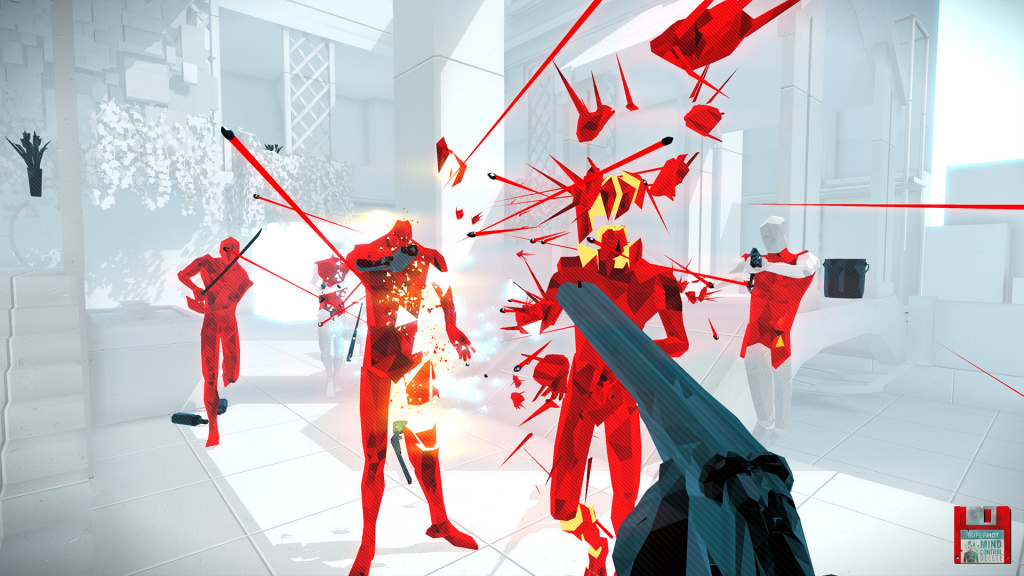 Superhot: Mind Control Delete is a standalone expansion (Picture: Superhot Team)
If you are interested in this concept, we recommend you to consider purchasing Superhot right now. Not only it's on a 60% discount currently(on  Steam, GOG, and Epic Games Store), but if you buy the game before 16th July, you will get the standalone expansion Superhot: Mind Control Delete completely free.
"We're incredibly lucky and privileged thanks to you. The support of you and all of those customers like you allows us to keep the studio independent. You let us run it however we please, without care about bottom lines and profit margins," Superhot Team said. 
"You're allowing us to continue to do weird and wonderful things with our lives. It only seems fair that we try to return the favour. As a tiny token of our gratitude, we hope that coordinating this massive, complicated giveaway scheme helps bring a bit more joy into your life."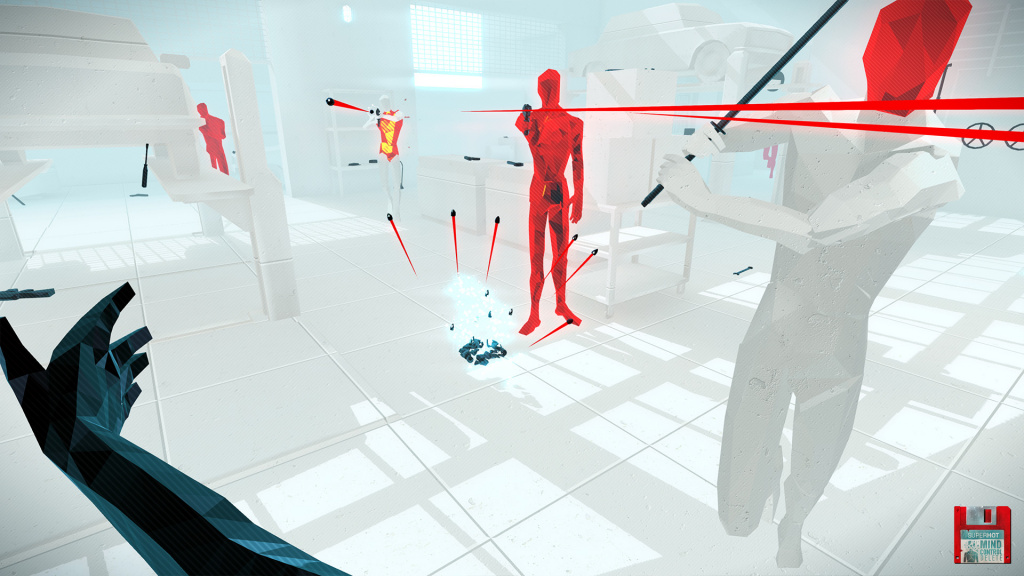 Superhot: Mind Control Delete will focus more on roguelike elements (Picture: Superhot Team)
Superhot: Mind Control Delete was released into early access in December 2017, and now it will finally come as a full release. It was originally intended to be a free DLC, but it grew in scope and became a standalone game.
The game uses roguelike elements. Levels and challenges are procedurally generated. You can choose one of several MINDS (the player-character) that each has unique abilities. 
You can then unlock these abilities based on progress in the game. When you complete levels, you will gain power-ups to help you fight against tougher opponents and more demanding challenges.
Superhot: Mind Control Delete comes out on July 16.