The highly-anticipated sequel to 2016's Doom is nearly upon us, promising more elaborate mechanics, a better variety of firepower and even more heavy metal.
To celebrate Doom Eternal's release on Friday 20th March, GINX TV is broadcasting an entire day dedicated to the game's release - across Twitch livestreams and the GINX TV channel.
From 9.30am GMT on the official GINX TV Twitch channel, we'll be streaming Doom Eternal from the beginning of the single-player campaign until 9.30pm. That's 12 hours of pure, self-isolated Doom violence.
From there, the celebrations will continue across Twitch and the Ginx Esports TV channel - where we'll simulcast a special episode of WTF with Mr Midas and Launch Party Doom from 9.30pm to 11pm across both platforms.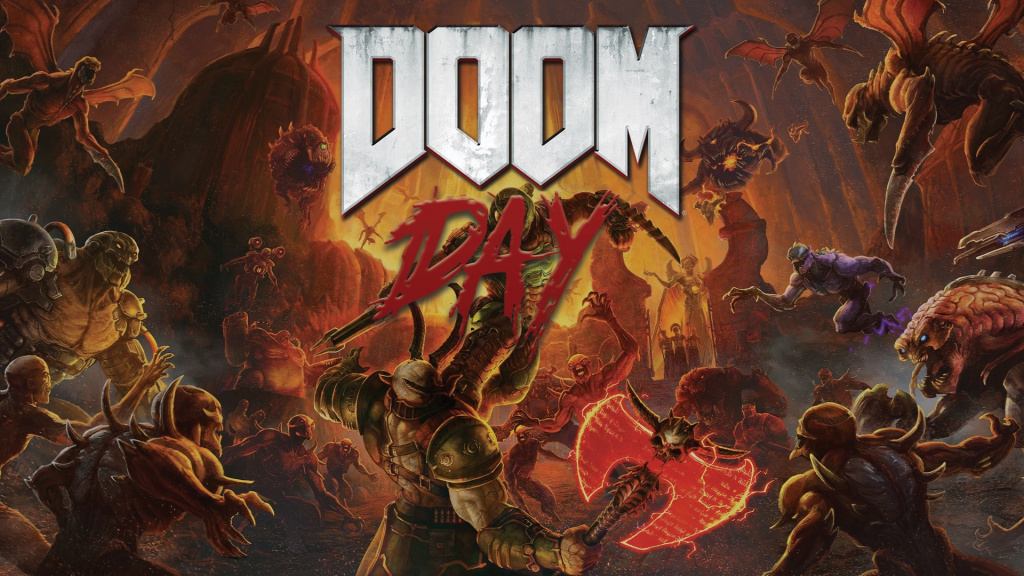 Doom Day arrives on GINX TV on Friday
The party will continue from 11pm to 1am GMT across the GINX Esports TV channel and Twitch as we have one last stream of Doom Eternal. You know, just in case that wasn't enough.
Not only will you get to see Doom Eternal in action, it's also a rare chance to catch GINX TV shows WTF and Launch Party for free - so it's a double win.
You can check out the full schedule for Doom Day below.
Friday 20th March
GINX Twitch schedule
Doom Eternal with Hayden - 9.30am to 6pm
Doom Eternal with Amy - 6pm to 9.30pm
GINX Twitch and TV channel schedule
WTF with Mr Midas - 9.30pm
Launch Party Doom - 10pm
Doom Eternal with Amy - 11pm to 1am
To keep up to date with the latest on GINX TV's Doom Day, make sure to follow GINX on Twitter and Facebook.