After months of news surrounding the return of the Evolution Championship Series, the organisers finally unveiled the lineup for the 2022 edition.
Despite knowing beforehand that Smash Bros wouldn't be making an appearance as Nintendo has decided to distance themselves from the now-owned Sony event, fans were eagerly expecting to see which games would get a coveted spot.
Since the last Evo that took place in 2019, plenty of new fighting games have taken the FGC by storm, and with the most prestigious event in the community finally returning to Las Vegas in August, the question was: which ones would make it in.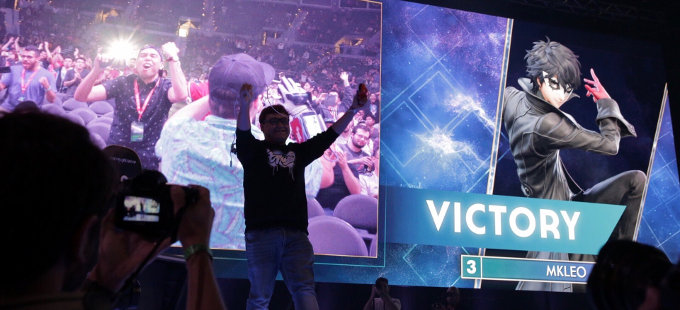 In a lengthy stream that not only revealed the lineup but also held exhibition matches to showcase gameplay for each of them, the Evo 2022 games are a mix of old franchises and a few niche picks.
Mortal Kombat 11, which was set to miss 2020's edition, is back in the lineup. Returning games also include Street Fighter V, Dragon Ball FighterZ, and Tekken 7, much to no one's suprise. 
As for newcomers, the latest entry in the legendary Arc System Works franchise Guilty Gear Strive is making its Evo debut, a similar case for French-Bread's Melty Blood: Type Lumina.
The stream also served to explain the new amenities the venue at the Mandalay Bay would feature, which includes free complimentary water to all attendees with a badge, a bigger space to host community tournaments, and a 50% increased capacity at the main stage.
Sadly, some titles were left with no spots to shine on the main stage. Some examples include Samurai Shodown and Soulcalibur VI, which were initially announced for the cancelled Evo 2020 lineup.
There's also the exclusion of anything Marvel vs Capcom related, as 2020 was going to feature an exhibition MvC2 tournament to celebrate the game's 20th anniversary.
Evo 2022 games lineup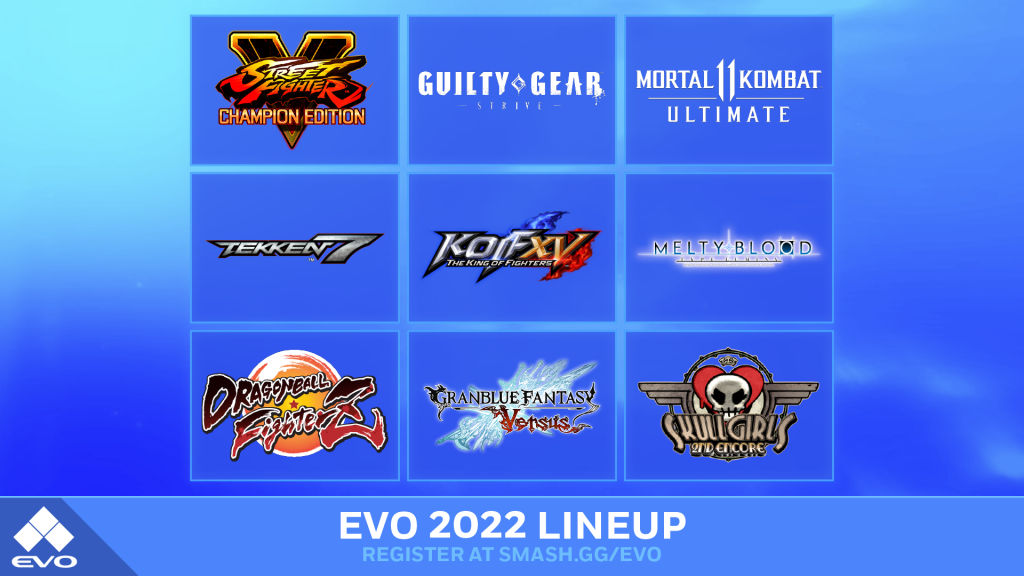 These are the games that were selected for Evolution Championship Series 2022.
Street Fighter V
Guilty Gear Strive
Mortal Kombat 11
Tekken 7
Melty Blood: Type Lumina
Dragon Ball FighterZ
Skullgirls: 2nd Encore
Granblue Fantasy Versus
What games do you think are missing from the lineup?
Evo is set to take place from 5th to 7th August at the Mandalay Bay Resort and Casino in Las Vegas.
Featured image courtesy of Evolution Championship Series.