Gold Bullion is one of the most valuable pieces of currency in the entirety of Fallout 76. Players can earn it in various ways after completing the Wasterlanders questline. The most common way is by simply logging into Fallout 76 every week, as you earn a specific amount from the game itself. 
The next way is to turn to an NPC named Smiley, who converts your caps into the currency so you can use it to buy something at a Gold Bullion vendor. The biggest question players have from this point is where can they find a vendor that accepts the golden currency. Fallout 76 boasts a huge map and several merchants inhabit the wasteland. 
Luckily, players won't have to continue searching once they discover the specific locations of the vendors.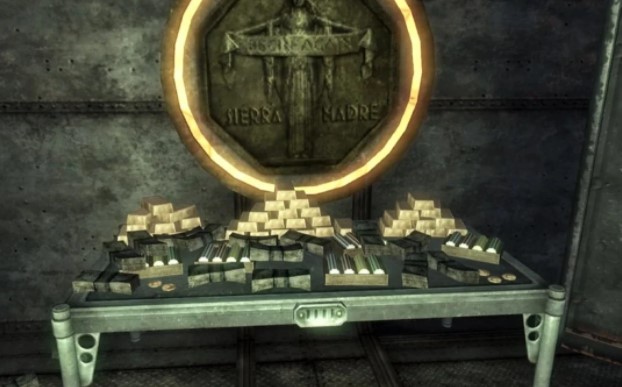 Gold Bullion isn't too common in West Virginia. (Picture: Bethesda)
Finding Gold Bullion vendors in Fallout 76 
There are three Gold Bullion vendors in Fallout 76, each located in a different part of the map. The parts of the map they reside in are controlled by three different factions, meaning players might have to be picky about which vendor they visit. If you decide to go a vendor that's part of a faction you have a poor, or no, relationship with, your potential items for purchase will be limited. 
However, if you go to a vendor in a faction area that you have a reputation with, your items will be much more diverse. 
Below, you can see the three specific spots on the map that house Gold Bullion vendors.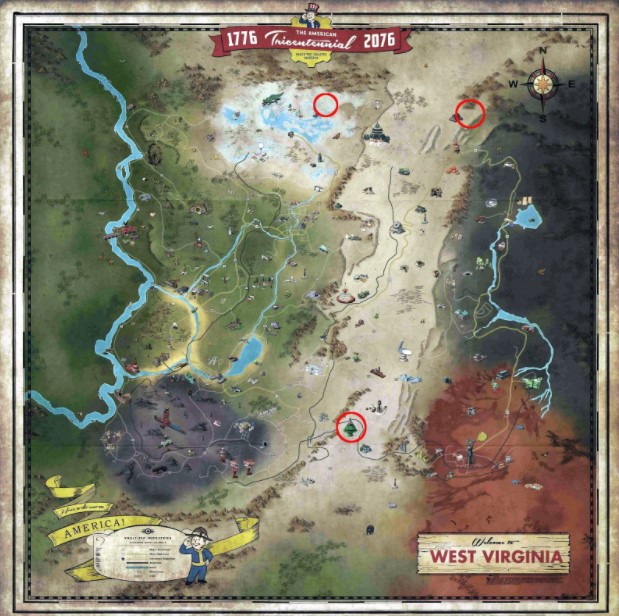 The locations of Gold Bullion vendors. (Picture: Bethesda)
The first vendor is found in the northernmost part of the map. The vendor is Mortimer, who can be found in the Crater Core building. You discover his location through the Wastelanders questline. 
To the east is the second vendor, Regs. He's located underground in Vault 79, which is east of the Bailey Family cabin. Regs is found on the left side from where you can walk into the vault itself. 
Finally, the last vendor is all the way on the south side of the map. Samuel is the vendor and he's located at the Spruce Knob Campground. You'll find Samuel standing next to a sign inside of the campground. 
That's all of the Gold Bullion vendors in Fallout 76. They sell a wide variety of items provided you have the currency to spare.