The third mystery game on the Epic Games Store has been revealed, and that's Frostpunk, an excellent city management game set in a post-apocalyptic environment.
Summer is almost here, and that means long, hot days and often unbearable temperatures. Perfect time to play Frostpunk, a game set in a dystopian future where climate change has set the world icebound, and people are now living in remote desolate and frozen lands, trying to survive the apocalypse.
And the burden of survival will be on your shoulders, as you will be the one managing the settlement, balancing between what is need to be done for survival and taking care of your people.
Can you do it? do you have what it take? Grab Frostpunk for free and find out!
When is Frostpunk free on the Epic Games Store?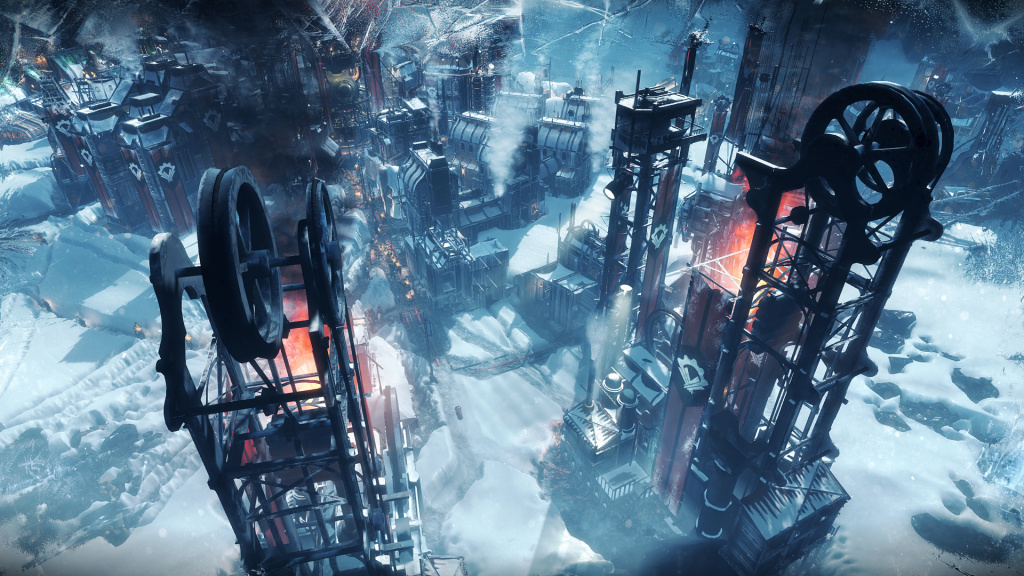 (Picture: 11-bit studios)
As with all other free games on the Epic Games Store, Frostpunk will be free for 7 days, starting 3rd June at 5 pm CET/ 4 pm GMT / 11 am ET / 9 am PT
This free period will last for a week, until 10th June at 5 pm CET/ 4 pm GMT / 11 am ET / 9 am PT.
You just need to make sure that you've claimed a free copy during this 7-day period, and the game will stay in your library of games forever.
How to get Frostpunk for free?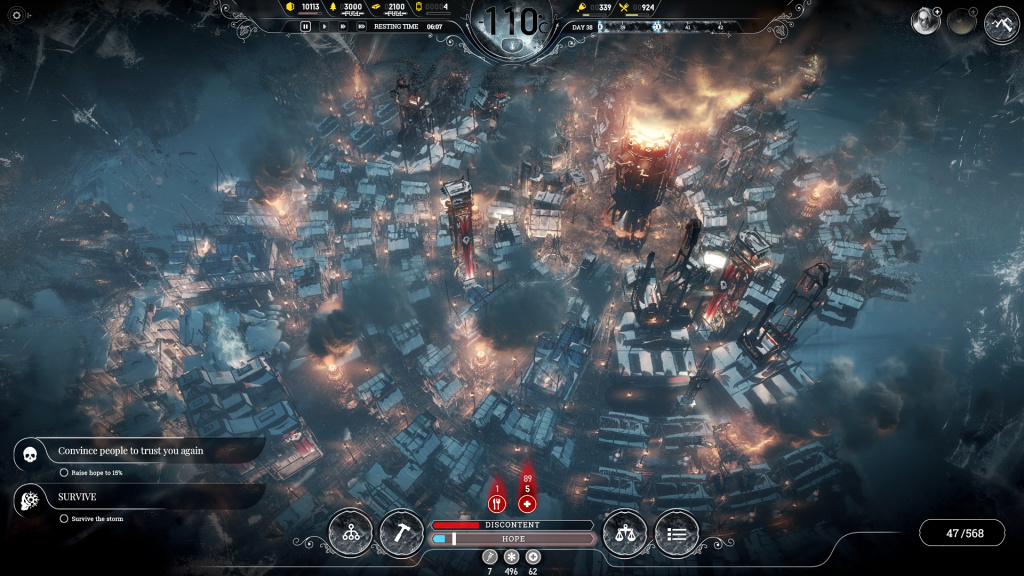 (Picture: 11 bit studios)
In order to grab your free copy of Frostpunk on the Epic Games Store, all you need to do is to follow these few steps, and the game will be yours.
Open the Epic Games Store website.
Log in to your Epic Games account.
If you don't already have it, create an Epic Games account.
Once your account is set and activated, go to the Frostpunk page on the Epic Games Store.
Find Frostpunk base game (that version is free).
Click the "Get" button and proceed with the "payment".
You will technically need to buy the game (for $0), but at no cost and you don't need to enter credit card information.
Proceed with the purchase, and soon you will get a confirmation that everything is completed.
And that's it, now you own the game.
Now all you need to do is to install the game.
To play the game, you will need to install Epic Games Launcher.
Once that's done, open the launcher, log in with your account and find the game in your Library.
Click install and wait for the game to finish the installation.
After the installation is finished, just click play and enjoy!
This is an excellent strategy game and we hope you will have a lot of fun!