Epic Games has, without a doubt, provided freebie Fridays for PC gamers to enjoy for a very long time now. The latest free games offer from the Epic Games Store give players a total of three games to pick up for free. 
There are no strings attached, as the only thing you need in order to claim the free games is an Epic Games Store account. If you claim these free games before the offer expires on 6th August 2020, they will be yours to keep forever, or at least until the inevitable robot kitten uprising dooms us all.
Free games on the Epic Games Store
The free games include 20XX, Barony, and Superbrothers: Sword & Sworcery EP. If you are into roguelike adventures, then these freebies from the Epic Games Store should keep you entertained for dozens of hours.
To pick up the free games, simply head to the links below.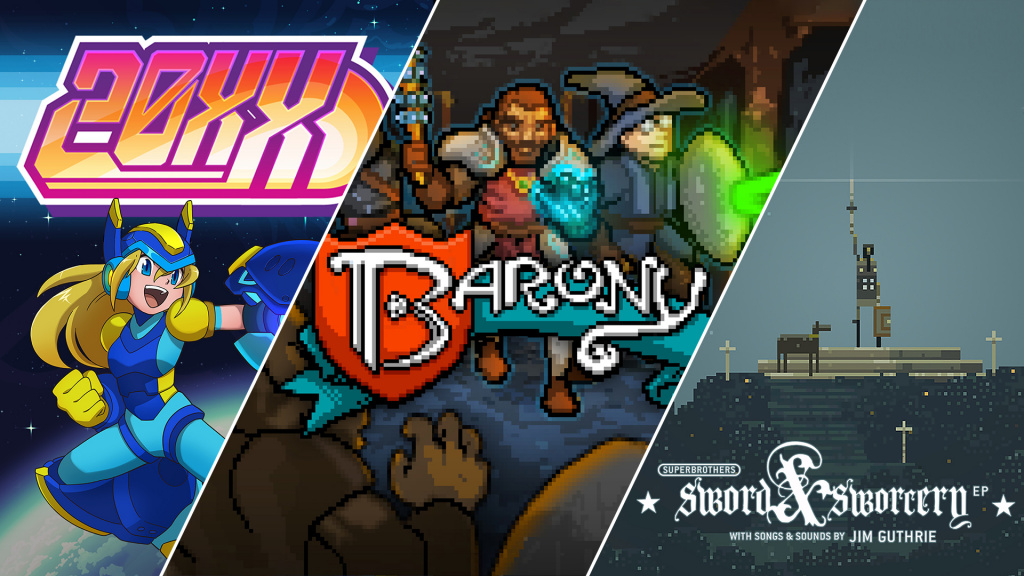 Freebies aplenty on the Epic Games Store (Picture: Epic Games)
If you really need more convincing to pick up free games, then check out a description and trailer for each of the games below.
What is Barony?
Barony is the premier first-person roguelike with co-op. Cryptic items, brutal traps and devious monsters, like those found in classic roguelikes and CRPGs, await you. Conquer the dungeons alone, or gather a party in co-op with iconic and exotic RPG classes.
What is 20XX
20XX is a roguelike action platformer that you can play with a friend. Jump and shoot your way through ever-changing levels, collect awesome new powers, and battle mighty bosses in the name of saving the human race maybe!
What is Superbrothers: Sword & Sworcery EP
Superbrothers: Sword & Sworcery EP is an exploratory action adventure with an emphasis on audiovisual style. Traverse a mythic little realm, use a sword to do battle & evoke sworcery to solve mystical musical mysteries, and help a wandering warrior monk complete her woeful errand.