Between its vast catalogue of exclusives releasing this year and a new console on the way, it's a good time to be a PlayStation fan. With games like The Last of Us Part II and Final Fantasy VII Remake already dominating the sales charts, Ghost of Tsushima, Sucker Punch's open-world game set in feudal Japan is poised to repeat their success.
As the review embargo lifts nearing its release, critics have had their say regarding Ghost of Tsushima. What is their verdict? Here are what some of the top analysts are saying.
Ghost of Tsushima reviews
"Ghost of Tsushima is an enormous and densely packed samurai adventure that often left me completely awestruck with both its visual spectacle and excellent combat," wrote Mitchell Saltzman.
Edmon Tran believes that "Ghost of Tsushima  hits a lot of fantastic cinematic highs, and those ultimately lift it above the trappings of its familiar open-world quest design and all the innate weaknesses that come with it--but those imperfections and dull edges are definitely still there." 
Mike Miller from GI almost gave Ghost of Tsushima a perfect score, claiming that "it captures the mystique, fierce violence, and barely contained emotional angst of the great samurai films. Sucker Punch included a gorgeous 'Kurosawa Mode,' which sets a black-and-white, film-grain, audio-treated effect that doubles down on the classic cinematic vibe. It's well worth turning on, if only for a few missions. But even beyond that cool feature, this is a game that nails the aesthetic it's shooting for, firmly establishing itself as the medium's defining samurai saga." 
Ian Walker was a fan of the game's presentation, but ultimately believes that "There's so little to get excited about in Tsushima once the initial wonder of the wind physics and lush environments wears off that the only thing that kept me going was my own innate desire to fill out the entire map. And that can only hold someone's interest for so long."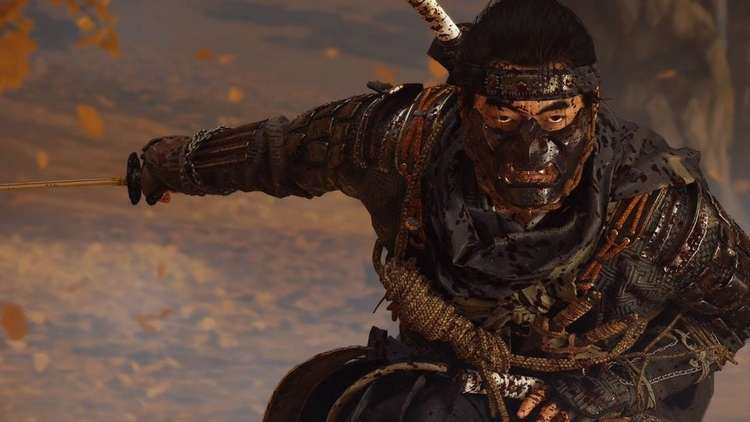 Are you excited for Ghost of Tsushima? (Credit: Sucker Punch)
Carolyn Petit from Polygon was disappointed at how cookie-cutter the open-world feels by saying that "Ghost of Tsushima has a distinctive aesthetic, after all, but it's only skin-deep. The core game underneath that alluring exterior is a pastiche of open-world game design standards from five years ago; it lacks a real personality of its own. Ghost of Tsushima offers a lovely world to explore, and there's value in that, but it should have been so much more than a checklist of activities to accomplish."
Easy Allies - 8.5/10
Praising the presentation and the art direction of Ghost of Tsushima enhanced by an atmospheric soundtrack, Brad Ellis feels certain gameplay elements detract from the overall experience, like stealth approach, which he believes makes the game significantly easier.
Ghost of Tsushima Metacritic score
As of right now, Ghost of Tsushima holds a score of 84 on Metacritic, landing below other big PS4 exclusives of 2020 like The Last of Us Part II (94), Final Fantasy VII Remake (87), Nioh 2 (85), or Persona 5: The Royal (95).
If you're interested in buying Ghost of Tsushima, check out the Day 1 patch you'll need to download before getting your adventure started.