GhostWire: Tokyo, next Tango Gameworks game, has been announced last year at the E3 2019, but since then, the studio was quite quiet in regards to their new game.
That silence is now over, and we've seen the first gameplay footage at the PlayStation 5 "Future of gaming" event.
"Tokyo has become a city under siege; overwhelmed by paranormal threats beyond our understanding. After a devastating occult event leads to the disappearance of 99% of the city's population, only you stand between the loss of this great city and its salvation." Say's in Ghostwire: Tokyo blog post.
"After the vanishing, a strange encounter causes your own supernatural abilities to take shape. Explore a beautiful city that blends ultra-modern cityscapes and stunning ancient shrines as you purge the darkness from your home."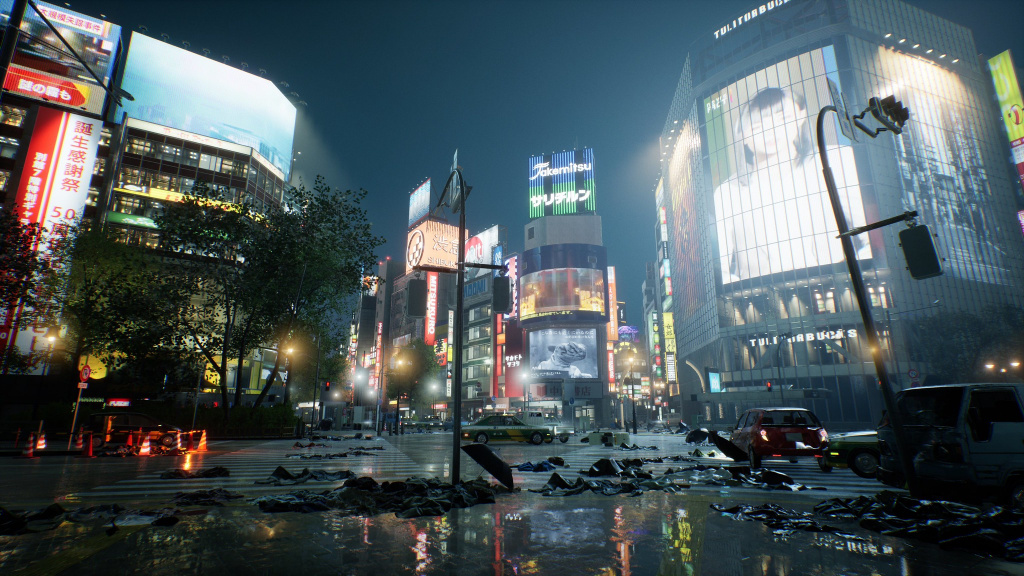 Tokyo looks beautiful in the trailer (Picture: Tango Gameworks)
The game looks like a mix between Yakuza and Dishonored, with a little bit of Death Stranding added. It is definitely more action-packed than your typical horror game, and by the looks of it, it is maybe even open-world type of the game.
Main enemies in the game are The Visitors, evil spirits haunting the city of Tokyo, and some of them are:
Amewarashi: This entity manifests as a young child in a yellow raincoat. Derived from the powerful emotions of sadness caused by being separated from his parents, as well as his innocent yet mischievous spirit, this Visitor will call for help and bring forth fellow spirit when it feels threatened. 
Shiromuku: Shiromuku is a traditional type of pure white wedding kimono, and though she may appear to be a bride, this Visitor is actually a physical manifestation of powerful emotions. This Visitor represents regret and strong feelings for a partner she was never able to marry.  
Kuchisake: Inspired by an actual urban legend, the Kuchisake-onna is a strong and agile opponent, capable of closing distances quickly to get at you with her large scissor blades. Be careful if she asks you if you find her attractive; there are no right answers there. 
GhostWire: Tokyo arrives in 2021, exclusively on PlayStation 5.