A fully functional build of GoldenEye 007's cancelled Xbox 360 remaster has leaked online and you can play it from start to finish without any trouble!
This ever-elusive GoldenEye 007 port for Xbox 360 appeared suddenly on YouTube a few days ago, when Spanish streamer Graslu00 posted a video of him playing a complete single-player campaign, as well as around half an hour of multiplayer.
This came as a huge surprise to gamers around the world because many have thought that the game wasn't ready when it was cancelled almost 13 years ago and that it was since then forever lost.
It turns out that the game is practically finished and in a working state, which begs the question: why wasn't it released?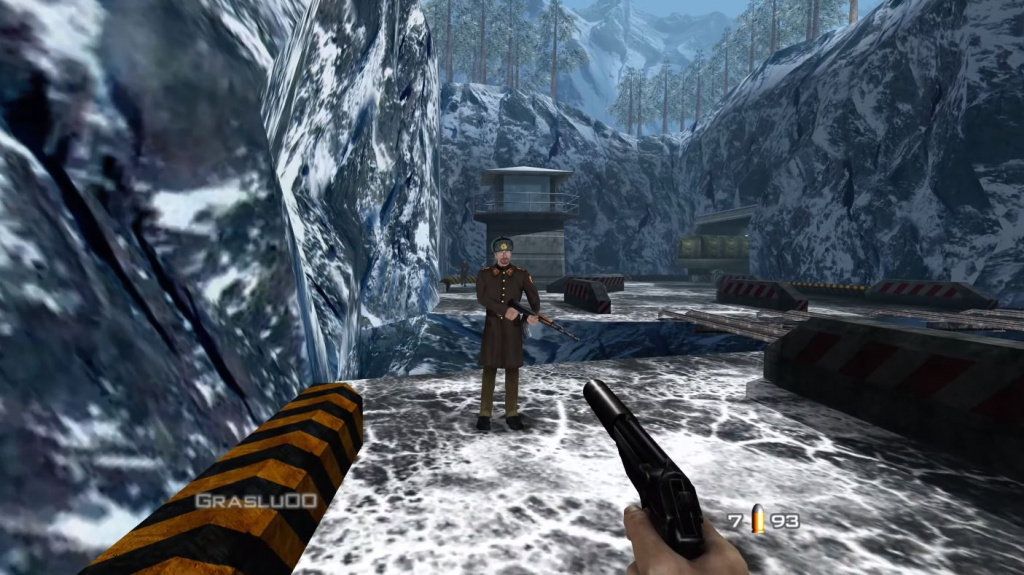 (Picture: Microsoft/Rare)
This version is a faithful note-for-note recreation of the Nintendo 64 classic, but the remake also adds a lot of visual improvements in terms of new models, better textures and higher resolutions, and the best thing: James Bond finally looks like Pierce Brosnan!
Although the port is completely playable, Graslu00 encountered a few bugs here and there, like vanishing assets and issues with sound effects, but nothing too big or game-breaking.
The game also features a graphic-toggle button, which instantly switches between remastered and old graphics.
If all of this sounds exciting to you and you would like to try this remaster, the good news is that this version has leaked online and you can play it on your PC without any issues!
And not just that, but the game's legendary multiplayer is available as well, which means you can invite a friend and play with him on a split-screen. The game also features a "system link" mode, which allows you to connect directly with someone online and play the game online via services like XLink Kai.
How to play GoldenEye 007 remaster for Xbox 360 on PC?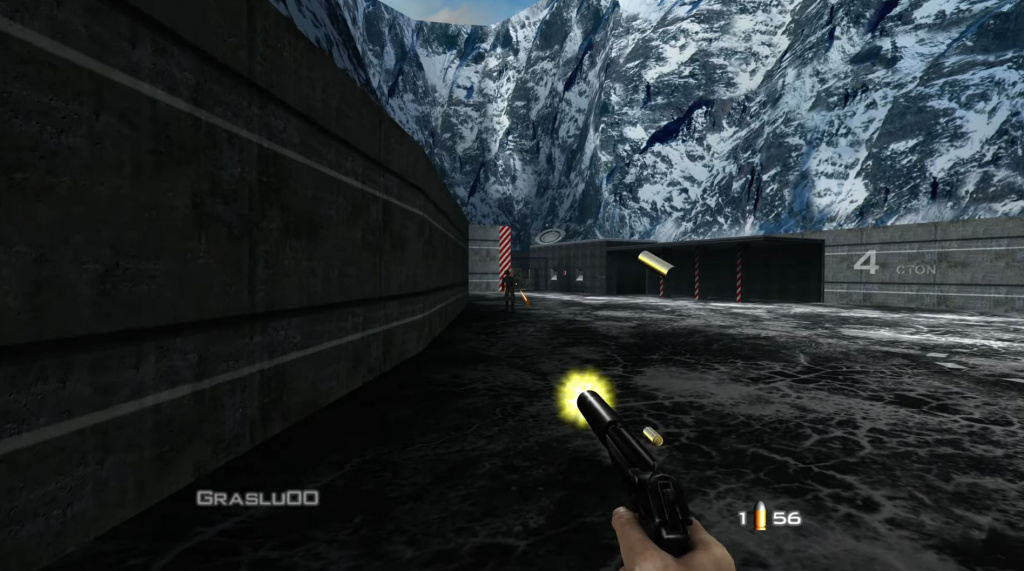 (Picture: Microsoft/Rare)
Although it might look complicated, it's actually rather easy to play GoldenEye 007 XBLA on PC.
All you need is Xbox 360 emulator, a GoldenEye 007 XBLA Retail ROM file, and a controller, although you can use a keyboard as well.
Download GoldenEye 007 XBLA Retail ROM file from THIS LINK.
Download the Xenia Xbox 360 emulator from THIS LINK. (click on master and it will start downloading)
Unzip the Xenia folder.
Unzip  GoldenEye 007 XBLA Retail folder.
Run Xenia
Click File in the top bar menu
Click Open
Load \Bean\default.xex to play GoldenEye 007
And that's it! The game should now work in the emulator. If you want to tackle more with the Xenia emulator, we recommend you to watch UrCasualGamer's detailed guide with instructions on how to install and setup Xenia. Have fun!