Gamers are expected to get their first look at Ubisoft Montreal's latest game Hyper Scape on 2nd June, with a large number of streamers, such as Turner "Tfue" Tenney and Ben "DrLupo" Lupo, expected to stream the game as part of the launch event.
Very little is known about the game, other than the fact it will be an FPS, a battle royale and set in a futurist virtual world with just a few pictures released and an in-world website PrismaDimensions to tease players.
However in the last few hours, Tfue has obtained an image and posted it to Twitter which appears to show the date and time of what is dubbed a "Technical Test" aka a closed beta, and it appears that prospective players will be able to gain access to it via Twitch drops.
Now, this information isn't 100% confirmed as of yet but we know people will be desperate for information so here is everything we know so far to give you the best chance of gaining access to the Hyper Scape Beta.
How can I gain access to the Hyper Scape Beta?
Similar to Valorant's highly successful closed beta launch it selects streamers will have drops enabled for with their viewers being randomly selected for keys.
Gamer's who want to get access to the beta will need to link their Twitch account to their Ubisoft account, which can be done via the PrismaDimension website.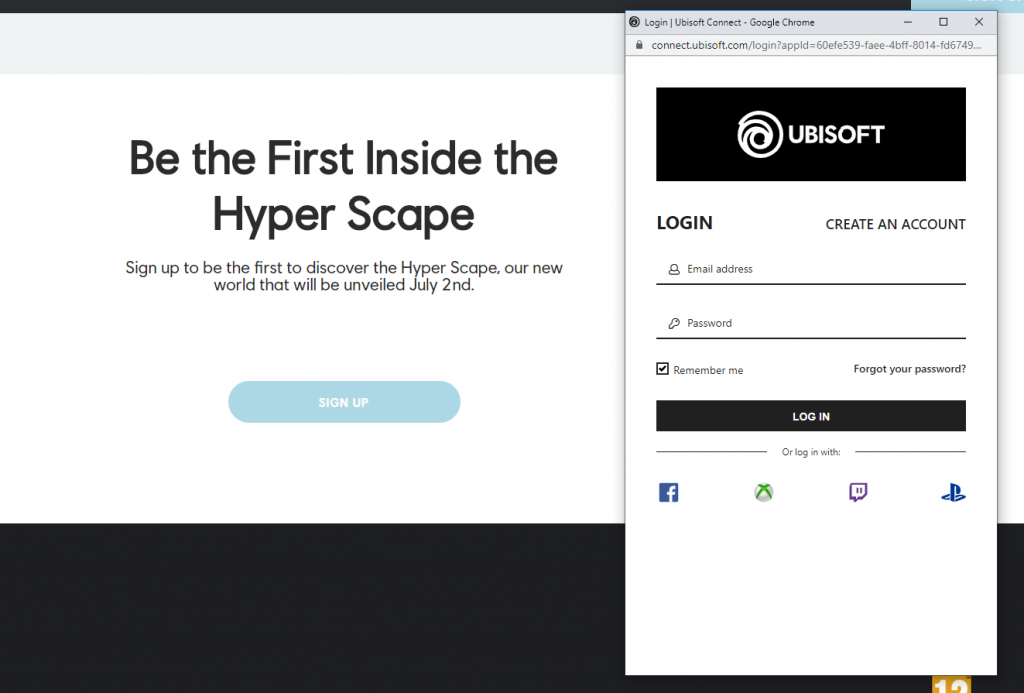 (Picture: Ubisoft Montreal)
You can check your account is synced within your Account Settings on the Twitch website, once everything is set you will have to tune into a streamer who has Twitch drops enabled in the game, for a list of streamers with Twitch drops check it out below. 
Good luck!
When long does the Hyper Scape beta run?
According to the image Tfue shared the beta is set to start in North America on the 2nd July at 9 am PDT / 12 pm EDT which lines up with information we have for when selected streamers are to begin showcasing the game.
It also states that the beta will end on 7th July at 11.59 pm PDT / 8th July 3 am EDT.
Europe's beta test will run from a similar time with other regions possibly out of luck for the closed beta.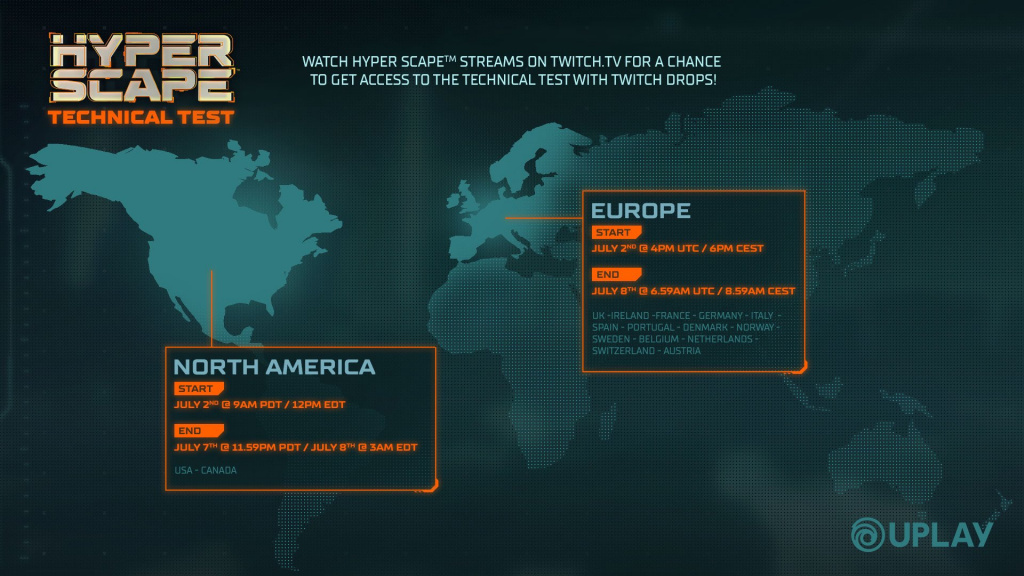 (Picture: Uplay)
What streamers have Twitch drops enabled for Hyper Scape?
Plenty! Take note though, having multiple windows open with different streamers won't increase your chances. The best way to get a key is to watch one stream consistently and with the sound on!
The likes of DrLupo, SypherPK and Tfue all have drops enabled.
For all the latest information on Hyper Scape check out our Twitter at @HyperScapeTV.