Over the past few weeks, most people have probably seen the Bernie Sanders meme circulating the internet, showing the US senator of Vermont sitting at the Joe Biden inauguration. Now, you can play as the viral meme in
Soulcalibur 6
thanks to a new mod.
Bernie Sanders meme in Soulcalibur 6
You've probably seen the memes of Bernie Sanders with his infamous mittens, sitting on a fold-out chair with his arms crossed and his mask on. 
Sometimes, memes transcend simple pictures, evolving into something greater. That's where the Bernie Sanders Chair Meme Soulcalibur 6 mod comes into play.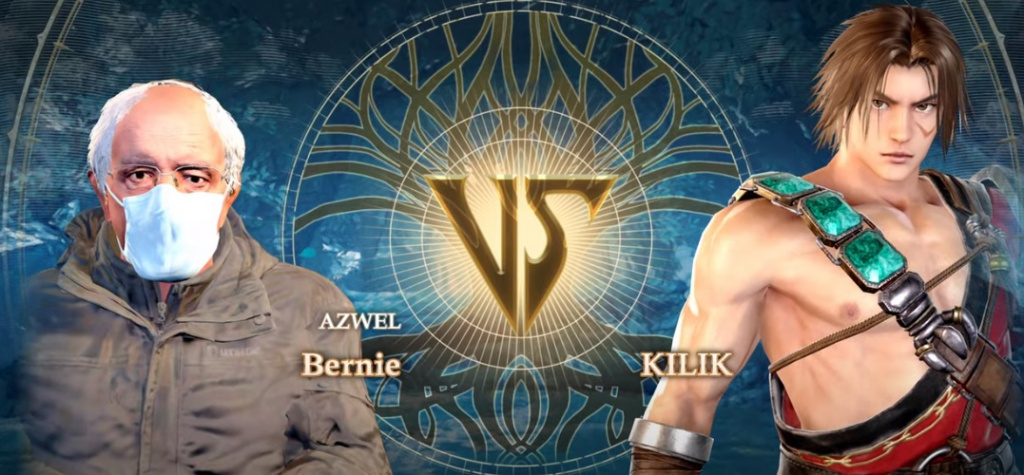 (Picture: User619)
This mod, which allows you to play as Bernie Sanders in Soulcalibur 6, comes from User619 and JoeMashups.
It replaces combatant Azwel, which is also in a chair in Soulcalibur 6, using a model which was created by JoeMashups.
There are no animations for Bernie Sanders, which makes the whole thing even more hilarious.
Azwel spawns weapons in the air to damage his foes, which means it is the perfect character to get replaced by Bernie Sanders.
How to play as Bernie Sanders in Soulcalibur 6
To install the mod and live out your fantasy of playing as Bernie Sanders in Soulcalibur 6, you simply need to follow the easy instructions below.
Download the Bernie Sanders mod here.
Extract the PAK file.
Head to the directory where the game is installed. Default: C:\Program Files\steam\steamapps\common\SoulcaliburVI
Go to "Content\Paks"
Create a folder called "~mods"
Move PAK file into this folder to install them
You can also uninstall the Bernie Sanders mod in Soulcalibur 6 by removing the PAK file from the folder.
One important note is you shouldn't use the mod for online play, as it might get you banned if the Bernie Sanders mod is deemed inappropriate. Stick to beating up the AI using this viral meme instead.