With big companies like Sony, Microsoft, and most recently, Google, branching out to try and one-up each other in the gaming space, it's a surprise that Amazon, the owner of the largest streaming platform in the world (Twitch), has decided to take so long to make a proper foray into videogames.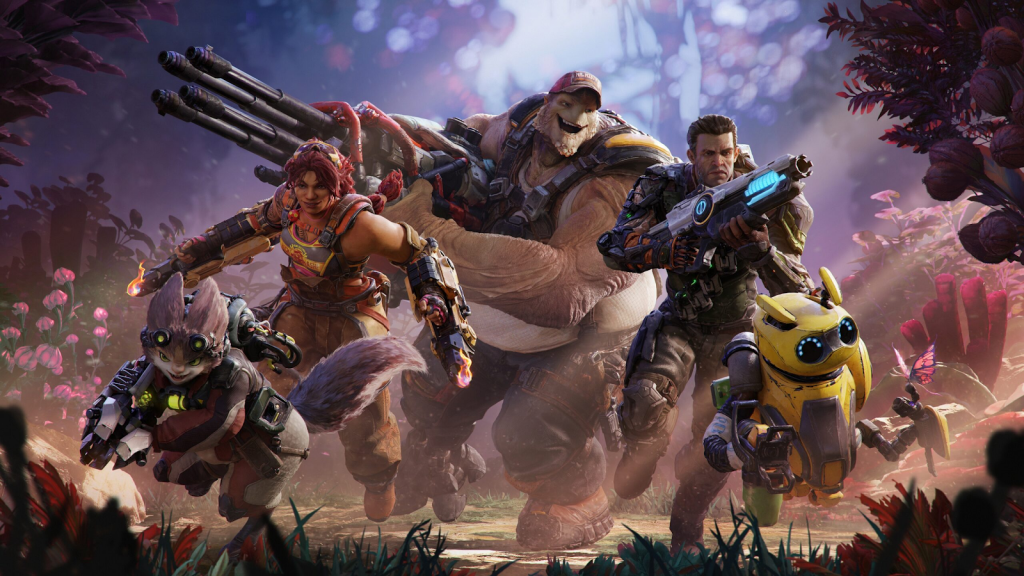 (Picture: Amazon Game Studios)
Amazon Game Studios, created in 2012, had until recently been dedicated to small projects created for mobile devices such as To-Fu Fury, Tales From Deep Space, and Lost Within, with their first console title being The Grand Tour Game, released in 2019 and based on their Amazon Prime hit TV show.
Four years after its inception in September 2016, they would announce three major upcoming PC releases, one of them was set to be a "12-player, class-based last man standing game" called Crucible. Hype, even back then, was mild, a sign of worse things to come as the launch approached.
Crucible released this past May, would end up being a mixed bag of mechanics that tried to appeal to MOBA, hero-based shooters, and battle royale fans, all wrapped up in a free-to-play third-person shooter that promised Twitch integration for streamers, with Amazon hoping to create their very own Fornite-esque money-making machine by adding a season pass to the whole deal.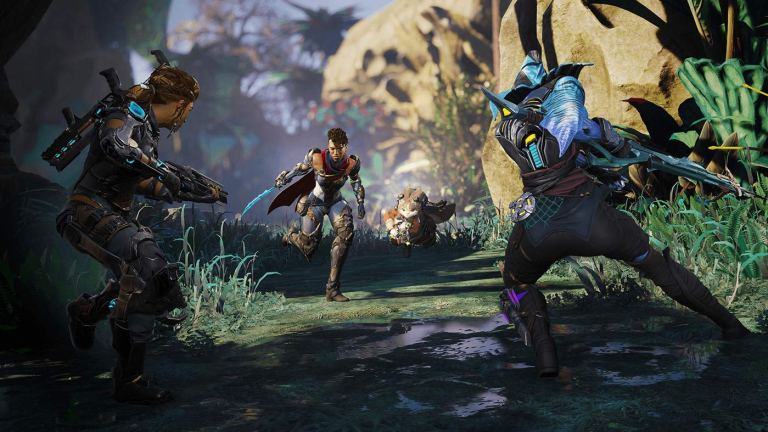 (Picture: Crucible)
Some of the modes included in the release incorporated nifty spins on formulas we've seen before. Alpha Hunters, the duo based battle royale mode, allowed players to form alliances with enemy teammates in case their partner got eliminated. Meanwhile, Heart of Hives was a combination of PvP encounters with PvE enemies and bosses sprinkled throughout (think Halo 5's Warzone or Destiny 2's Gambit) that tasked players with gathering Essence to claim the victory.
Despite the ambitious nature of the project and the relative inexperience of the studio behind Amazon's endeavour (Relentless), Crucible wasn't bombarded with negative reviews at release. It was far from perfect, but many critics saw the potential for something special. Veteran FPS player and Mixer streamer Michael "Shroud" Grzesiek tried it out, and stated that "if this game was first person it would be so awesome."
However, another issue was raised, and that was: what exactly did Crucible want to be? Shroud questioned this himself. "I'm struggling to understand the purpose of this game. I don't see the goal, it just seems like they threw a game together with a bunch of different modes and that's it. It doesn't have soul."
When you look at Fortnite, Valorant, Overwatch, or Apex Legends, all these games have a clear vision that they execute and develop (to various degrees of success). But with Crucible, how would you start to market such an ambitious design?
It seems the marketing department wasn't able to crack this equation as the game, just weeks after release, is basically on life support, with developers having to remove two entire game modes just to avoid the few hundreds of players still logging in from having atrocious queue times that could go upwards of 30 minutes.
According to stats provided by Steam Charts, there are less than 300 people playing Crucible at the time of writing. An appalling number any way you slice it.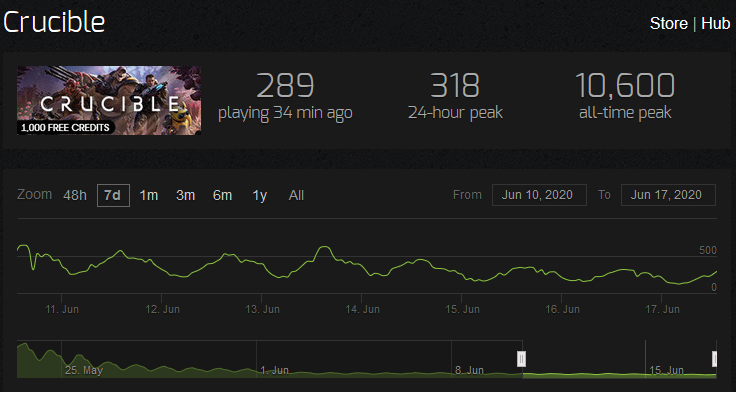 (Picture Steam Charts)
Where did all go wrong? The game itself is not too bad and it has the backing of a giant multibillion-dollar company. Perhaps, it all comes down to timing. Just as Gearbox's Battleborn was shafted by the impending release of Blizzard's Overwatch in 2016, the eyes of the gaming world were all set on Valorant, Riot Games' first venture into the FPS genre, leaving very little room for any other competitor to make a splash in the scene, especially one coming from an untested publisher.
If you're one of those few fans out there of Crucible, fret not, as the franchise leader Colin Johanson promised the game is not going anywhere any time soon. "We are fully supported in making Crucible the game that we see this spectacular vision for," he stated in the latest developer update video.
Crucible is currently free-to-play and is available to download on PC.