After details leaked prior, Nintendo has unveiled a Lego version of the Nintendo Entertainment System (NES) with a number of interactive features. 
The brick-based version of the console includes a nearly life-size version of the NES, a controller with cable, a Super Mario Bros. game cartridge, and a 1980's style television all packed in one Lego set. 
The Lego NES will be available exclusively at Lego stores and Lego's official website from 1st August, with online retailers around the world selling the product from 2021. 
So how much will it set you back? A fair amount unsurprisingly, with the Lego NES priced at £209.99.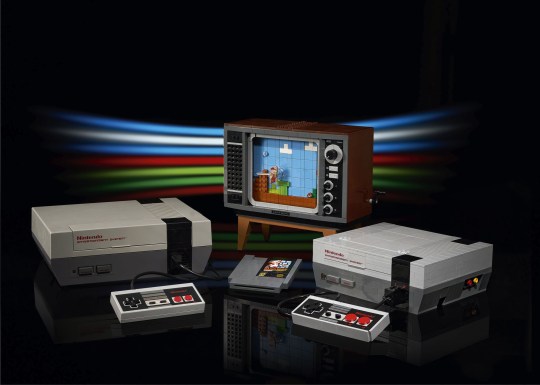 The NES is an actual brick now (Picture: Lego)
It does look pretty impressive however, with a TV screen which actually moves and also features interactivity with the Super Mario minifigure announced earlier this year. 
The pack is pretty substantial too consisting of 2,646 pieces altogether - so the price point, while still expensive, is slightly more understandable. 
This is the second collaboration between Lego and Nintendo after the Super Mario minifigure, although it's likely not the last we've seen from the two companies. 
The Lego NES releases 1st August and will be available in Lego retail stores and their official website.