Marvel's Avengers was originally set to release on Stadia, PlayStation 4, Xbox One, and PC on 15 May 2020, but it has since been pushed back to 4th September, because developers needed more time to polish the game.
September is now close and developer Crystal Dynamics is ready to give players first chance to play the game, during three scheduled beta weekends in August.
Additionally, they also announced a new Marvel's Avengers War Table live stream, where they will talk about what players can expect during the beta.
Creative Director Shaun Escayg explained that the beta will have a mix of everything - story campaign, co-op missions, hero progression, and exploration in War Zone and Drop Zones.
Drop Zones are a new thing that will be explained during the second Marvel's Avengers War Table live stream, scheduled for 29 July.
"We built the beta in such a way that you can experience most of the things that you'll be doing in the full game," Escayg said in the announcement.
"That means playing a piece of the original single-player Avengers story campaign, fighting through co-op missions, experiencing hero and world progression, and exploring War Zones and DROP ZONES, a new kind of mission we'll talk about in the upcoming War Table on July 29. This beta is meaty, but it's only a small part of the finished game."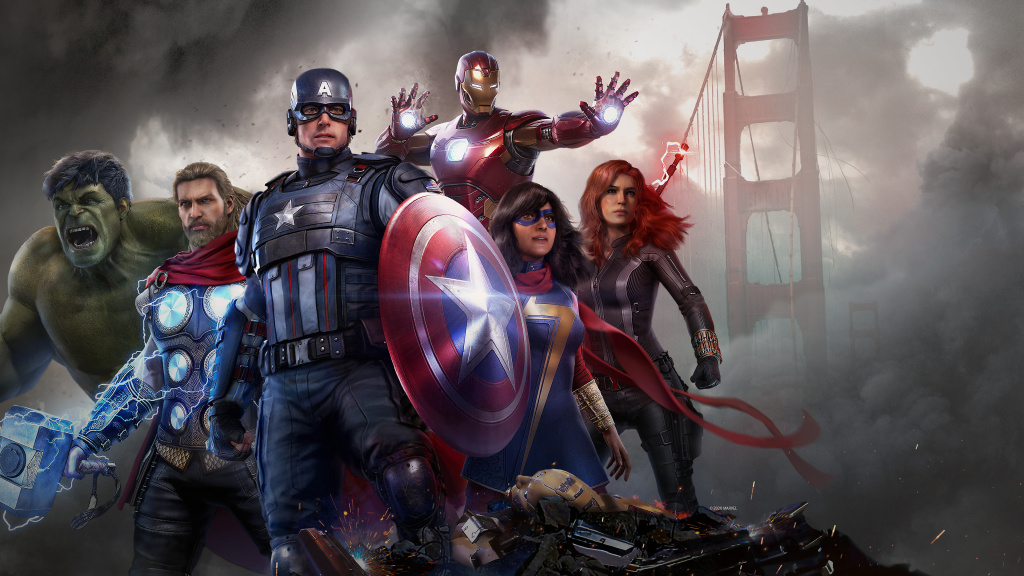 (Picture: Square Enix)
How to access and play Marvel's Avengers Beta
A free Square-Enix Members account will be required to play the beta.
You can sign up for an account here. 
Everyone who signs up for an account will receive an exclusive Thor nameplate in the game.
When does Marvel's Avengers Beta start
Marvel's Avengers Beta begins on 7 August and ends on 23 August.
7 August - PlayStation preorder beta access begins, and will be available until 9 August.
14 August - Xbox and PC Preorder beta access begins, as well as PlayStation open beta, and will run until 16 August.
21 August - The beta program will be open to all PlayStation 4, Xbox One, and PC players and run through 23 August.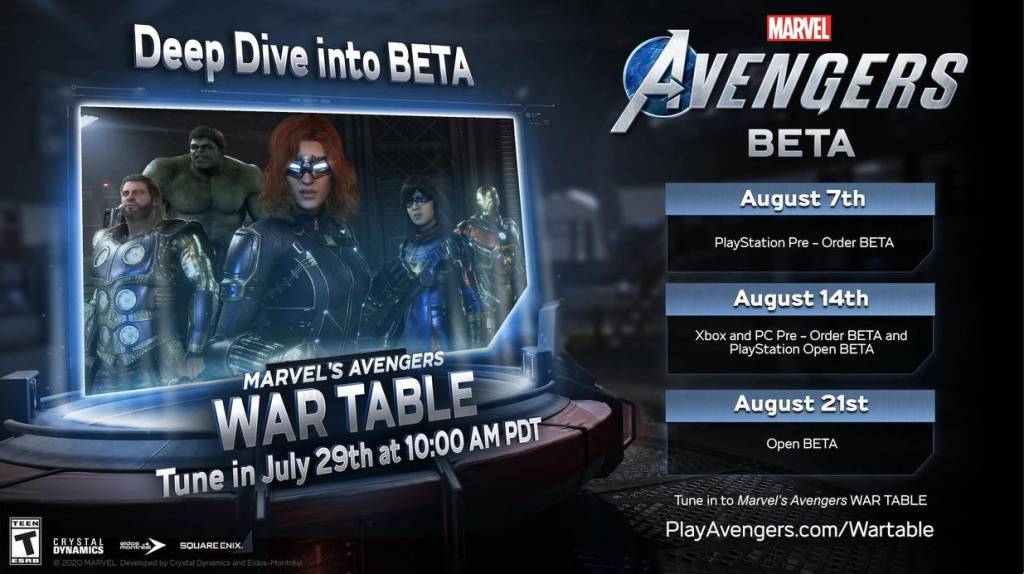 (Picture: Square Enix)
Marvel's Avengers will release simultaneously for the PlayStation 4, Xbox One, Stadia, and PC on 4th September.
If you missed June Marvel's Avengers War Table, you can watch it below.