Mass Effect Legendary Edition, the remaster of the legendary SF RPG trilogy, has brought improvements to the old classics that should make playing the trilogy even more enjoyable.
From enhanced performance, visuals, and graphics to gameplay improvements, Mass Effect Legendary Edition aims to become the ultimate Mass Effect experience for all of you Commander Shepards out there.
The game is available on both PC and consoles, and while a wast majority of players are playing the game on PC with a mouse and keyboard, there is a number of gamers that like to play their games with a controller even on PC.
Mass Effect Legendary Edition controller support on PC
The game does support a controller on PC, but it seems that, at the moment, many players are having problems with setting up their controller on Steam.
However, it has been reported that the game will not recognize Xbox controllers at the moment on PC, so if you own one, you might want to wait until this is being fixed.
Mass Effect Legendary Edition controller inputs and button scheme on PC

(Picture: EA)
It has been reported by a number of players that the inputs and button scheme are currently all over the place, with things like left and right triggers opening the game's menu, L3 used to crouch and A to run, etc.
Others are saying that, although the game recognises the controller, it will spontaneously switch from a controller to a mouse, especially in the menu.
A stick drift can also occur, especially in Mass Effect 1, so if you have this kind of issues, we advise you to play with the keyboard and mouse.
Unfortunately, for all of these issues, it doesn't seem that there is currently a reliable solution.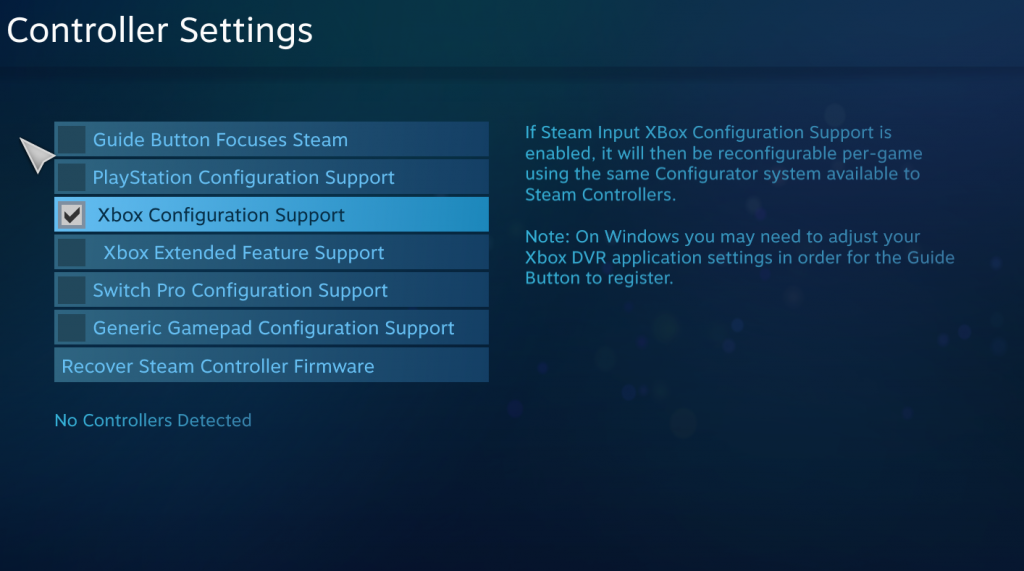 (Picture: Ginx/Valve)
One thing you could do when it comes to the button scheme is to try to use Steam settings directly and configure your controller there but that is not a guarantee that things will work.
Connect your controller to PC
Open Steam
Click on "Steam" in the upper left corner and then go to Settings>Controller>General Controller Settings
Checkmark Xbox Configuration support (Or PlayStation if you have a PS4/PS45 controller)
Under "Detected Controllers" find your controller.
Click on the controller and then select "Define Layout."
This is where you will need to do manual mapping, by pressing buttons on the controller to match buttons highlighted in the Steam menu
And that's it, we hope that this will help you with the issues you are having with the controller in Mass Effect Legendary Edition on PC.
Keep in mind that this is only a workaround solution, and BioWare will need to fully implement and fix controller support in order for gamepads to work properly on the PC.