In early June, developer Cold Symmetry revealed the first gameplay of Mortal Shell, a Dark Souls-inspired Action-RPG which looks as fantastic as it looks brutal. Souls fans have, since the reveal, tried to get their hands on a beta key. Now, you don't have to fight others for a Mortal Shell beta key anymore. Here's how you can play the beta for free today.
Mortal Shell beta: How to play for free
After nearly a month of scavenging for beta keys, all PC gamers can now join in the Mortal Shell beta. Developer Cold Symmetry explained how they have received a very high demand for beta keys: "We expected demand but nothing like this.
"We really didn't want so many people to feel left out. We're delighted to open the beta for everyone on PC, starting now."
All you need to do to access the Mortal Shell beta is to head on over to the game's Epic Game Store page, add it to your library, and start playing. Unfortunately for those who prefer Steam, the beta seems to be an Epic Games Store exclusive for now.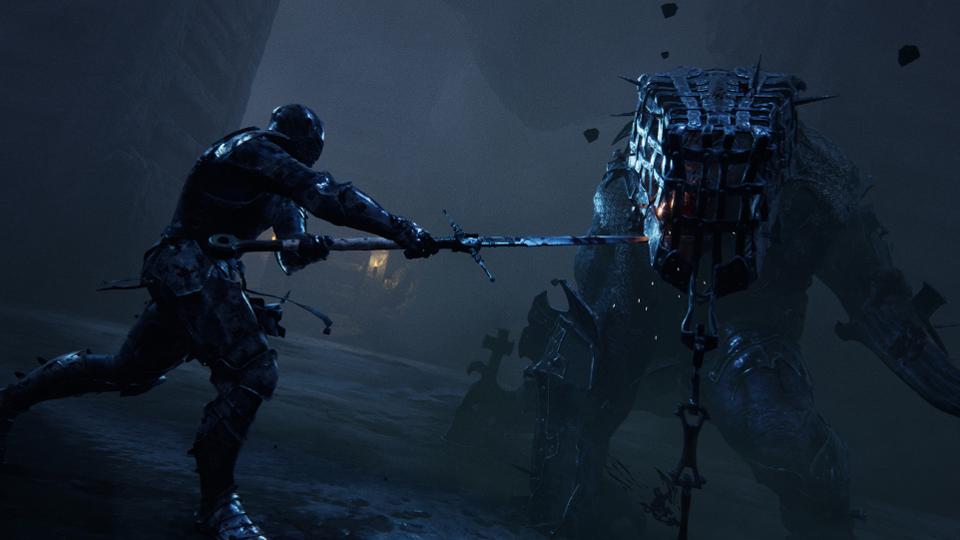 Mortal Shell is a brutal Souls-like experience (Picture: Cold Symmetry)
The Mortal Shell beta gives players a taste of the brutal action of Mortal Shell. The beta should take roughly two hours to complete, depending on your skill level. Players will make their way through a shrine called Crypt of Martyrs, with a boss fight against a beast called Enslaved Grisha. 
In as you haven't seen anything about Mortal Shell yet, you can check out the Mortal Shell gameplay interview video below, which shows off many of the game's combat mechanics, abilities, enemy possession, as well as incredible strategic swordplay. 
The Mortal Shell release date is somewhere in Q3 2020, which isn't far off. The game will be released on PC, PS4, and Xbox One. At the time of writing, the open beta is only available for PC gamers via the Epic Games Store.