Mortal Shell is a Dark Souls-inspired Action-RPG from developer Cold Symmetry, and it looks simply fantastic. At IGN's Summer of Gaming event, we saw some exclusive gameplay footage for Mortal Shell, some hype for the beta and a release date window.
Mortal Shell release date & beta
The Mortal Shell release date is somewhere in Q3 2020, which isn't far off. The game will be released on PC, PS4, and Xbox One.
While the official, exact release date is still unknown, Cold Symmetry has revealed the beta start date as 3 July 2020. 
The Mortal Shell beta gives players a taste of the brutal action of Mortal Shell. The beta should take roughly two hours to complete, depending on your skill level.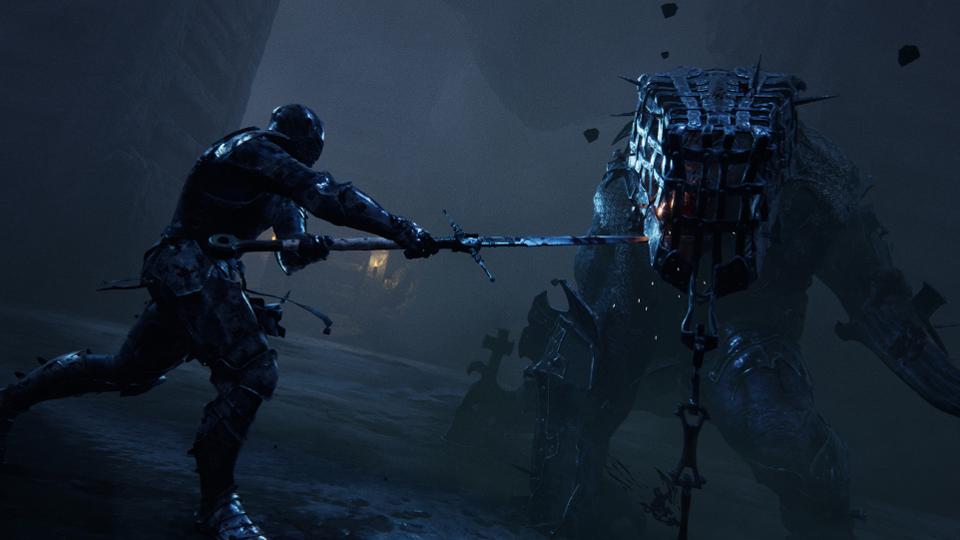 Mortal Shell looks equal parts brutal and frightening (Picture: Cold Symmetry)
Players will make their way through a shrine called Crypt of Martyrs, with a boss fight against a beast called Enslaved Grisha. 
To get access to the beta, you should follow the Mortal Shell Discord, Twitter, Facebook and Instagram. These accounts will be dropping Mortal Shell beta codes while we wait for 3 July.
Mortal Shell new gameplay footage
While there are similarities to Dark Souls, which inspired Mortal Shell, the game looks to be much more than just a simple clone. One of the biggest additions to the Souls formula is how players are able to possess the bodies of powerful warriors in order to overcome their enemies.
The combat in the new Mortal Shell gameplay footage looks absolutely fantastic, brutal, and powerful. It looks like there's a real weight behind every hit.
The Mortal Shell gameplay trailer shows off the game's enemies and sprawling locations. This isn't the only gameplay for Mortal Shell, however, as IGN has also released a gameplay interview.
The Mortal Shell gameplay interview video shows off many of the game's combat mechanics, abilities, enemy possession, as well as incredible strategic swordplay. 
Souls fans should definitely be drooling after watching the gameplay interview below. Once we have an exact release date for Mortal Shell, we will be sure to let you know.