While Valve's Steam might be the most popular game launcher in the world, Blizzard's Battle.net is arguably even more iconic.
The legendary platform was launched on the 31st December 1996, and later this year will celebrate its 25th anniversary.
Many things have changed since then, including the launcher itself, which has undergone the biggest changes in 2009, with the launch of controversial Battle.net 2.0.
Over the last 10 years, the current version of Battle.net has remained mostly the same, but things are about to change soon.
After months of beta testing, the updated Battle.net will finally be released in March.
The updated Battle.net version looks significantly different and it is clearly designed to support more games that are undoubtedly coming to Battle.net
Over the past two years, Blizzard has been slowly opening their platform for the non-Blizzard games, published by their sister company, Activision.
Call of Duty Cold War, Warzone, Black Ops 4, and Modern Warfare are all available exclusively on Battle.net when it comes to PC, and soon other games published by Activision will come to Battle.net as well, starting with Crash Bandicoot 4 later this year.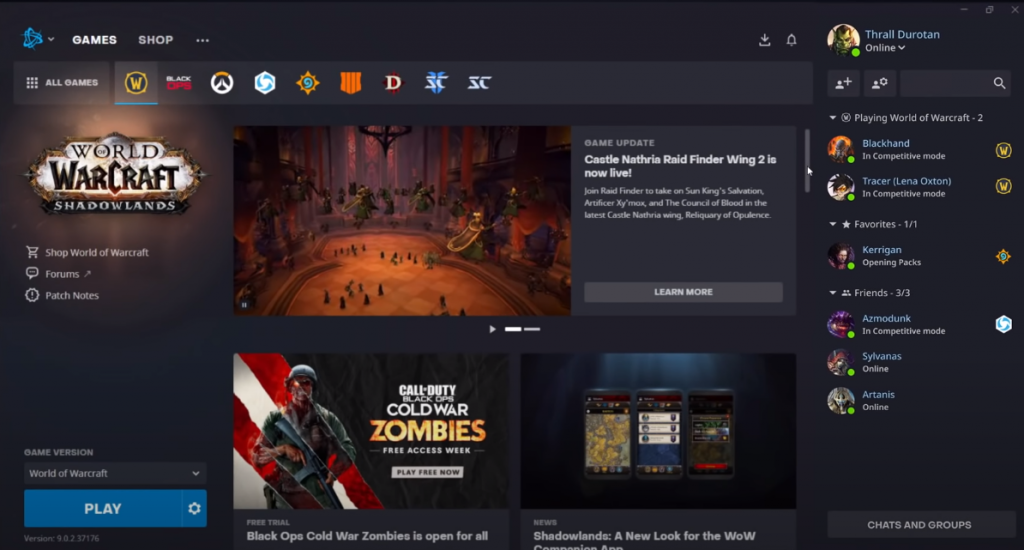 The new layout allows much more information to be shared with a user (Picture: Blizzard)
The new Battle.net features a new layout, which now has dedicated pages for each game, allowing for more information to be shared, like the latest news, changes, updates, esports events, and items in the shop.
Given that Battle.net has become a little bit cluttered with new games, the new layout allows you to pick out your favourite games and put them at the top bar, while others remain hidden.
There's also a new social pane and notification centre, which are now always visible, allowing players to quickly see not just what games their friends are playing, but also what specific activity are they doing within the game.
In general, everything looks much clearer and information more accessible, which is definitely an improvement from the current version.
Those who opted for beta testing have already experienced the new Battle.net, but Blizzard has announced that the new version will officially go live this March, and players will be getting the new version in waves throughout the coming weeks.