Since the very first day of the introduction of Valorant ranks, the game's ranked system has been a hot topic.
Many competitive Valorant players aren't happy about the current system, they think that the system is flawed and that it lacks many features.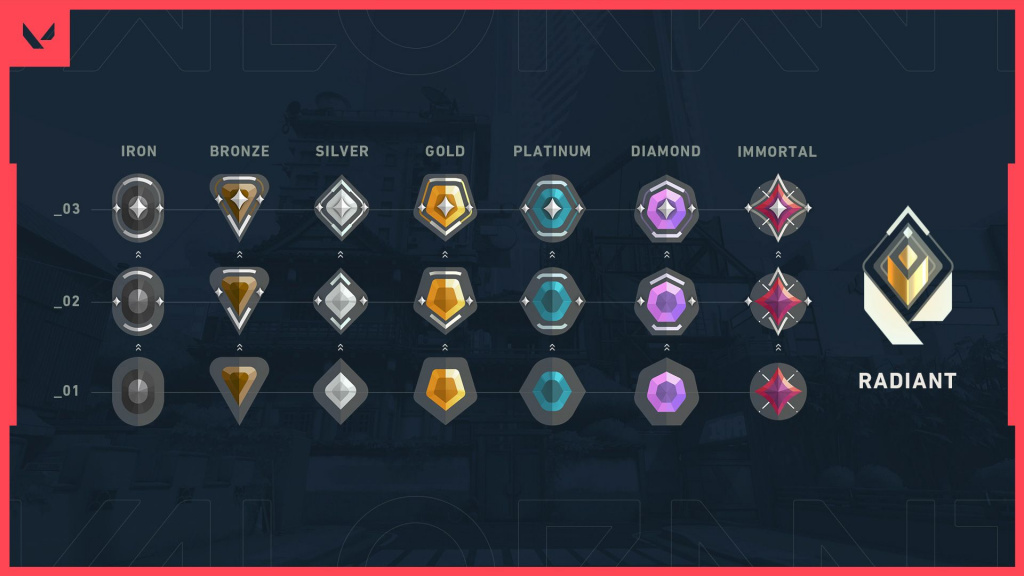 Current Valorant ranked system (Picture: Riot)
Some changes and new features have been introduced over the last couple of weeks, like an overtime system, but some often requested features, for example, ranked match selection or visible ELO, are still missing.
Riot Games confirmed that some changes are on their way, but things are being slowed down a bit because the main person responsible for the ranked system left the company recently, as confirmed by Morello, a lead developer on the game.
Nonetheless, it looks like some changes are coming along with the Ignition Act 2. As reported by a prominent data miner, 'ValorLeaks,' this changes will give more depth to the system.
New Ranking System: Act Rank #VALORANT

~From what i can see, it seems that this will be a new Ranking system entering the game with the new Act. Ranks can go Up or Down, and have Levels ranging from 1 to 5. pic.twitter.com/3XJ90nz1rw

— Valorant Leaks (@ValorLeaks) July 22, 2020
"Ranks can go Up or Down, and have Levels ranging from 1 to 5," he explains, but then further says that he is not even sure how it will work.
"Honestly, I was debating posting this since I really do not understand what is going on here. The only thing within the files shows that Arrows are showing for your Match History. Otherwise, we will have to wait 2 weeks for the Act Patch to release and Patch Notes."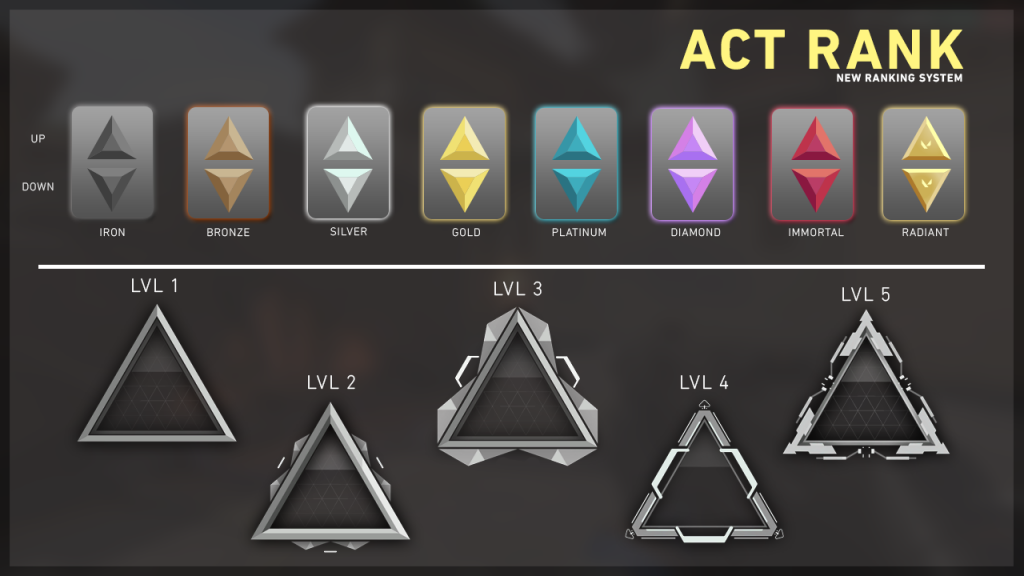 The new system will add more depth and more layers of progression (Picture: Riot Games)
Each rank will have 5 levels (currently 3), and Arrows will probably show if you are going up or down after the game. It is interesting to see that Radian level has those Arrows as well, which means you will be able to make progress within Radiant itself and it will probably work similarly to the highest ranks in other competitive games like Legend (Hearthstone), Grand Master (StarCraft 2), Challenger(League of Legends), etc.
Of course, these are all just speculations based on the leaked image, and we don't yet know anything for sure.
According to this leak, the new system will come with Ignition Act 2. Ignition's Act 1 is expected to end around 2 August, so that means that Act 2 will probably come around that time, and with it the new system.