It has been almost a year and a half by now since Epic Games opened their Epic Store.
Their main strategy for getting customers is focused on three things:
Giving great terms to developers and publishers who want to distribute their games on Epic Store.
Securing big and highly anticipating games to be Epic exclusives for a limited period.
Giving away free games each week so that players can build their collections and get used to Epic Games client.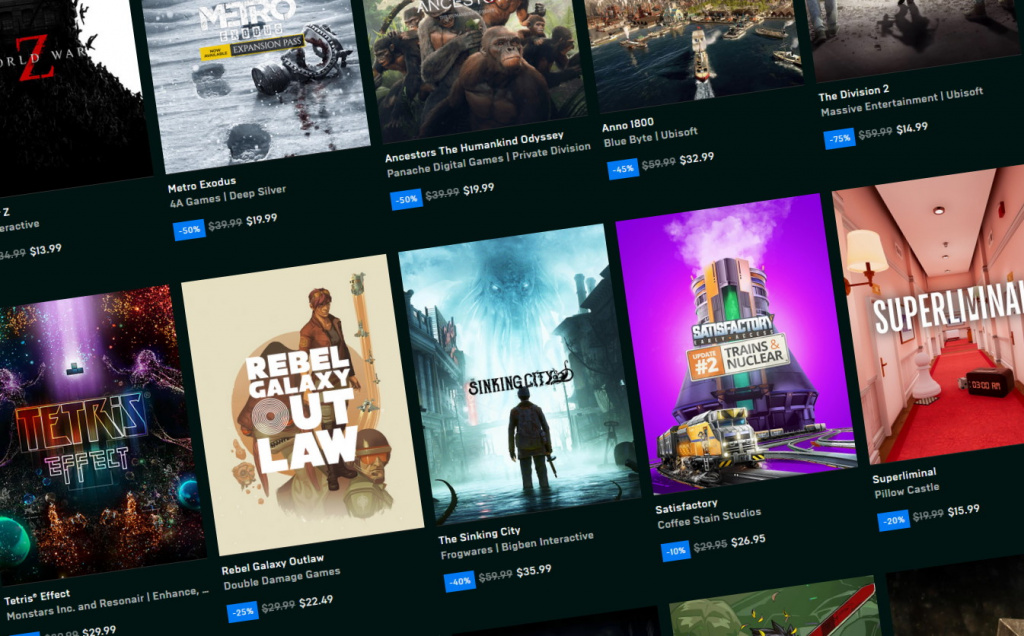 Many games are Epic Store exclusives for a full year (Picture: Epic Games)
By far the biggest game the gave for free up until now is GTA V, which broke the Epic Games Store on Thursday.
And it looks like they want to continue with flashy free games during the next few weeks, in order to promote the ongoing Epic Mega Sale.
Usually, they announce the next free game(s) a week in advance, but since the Mega Sale is currently live, they are keeping next free game a secret, and only showing the "Mystery Game" countdown instead.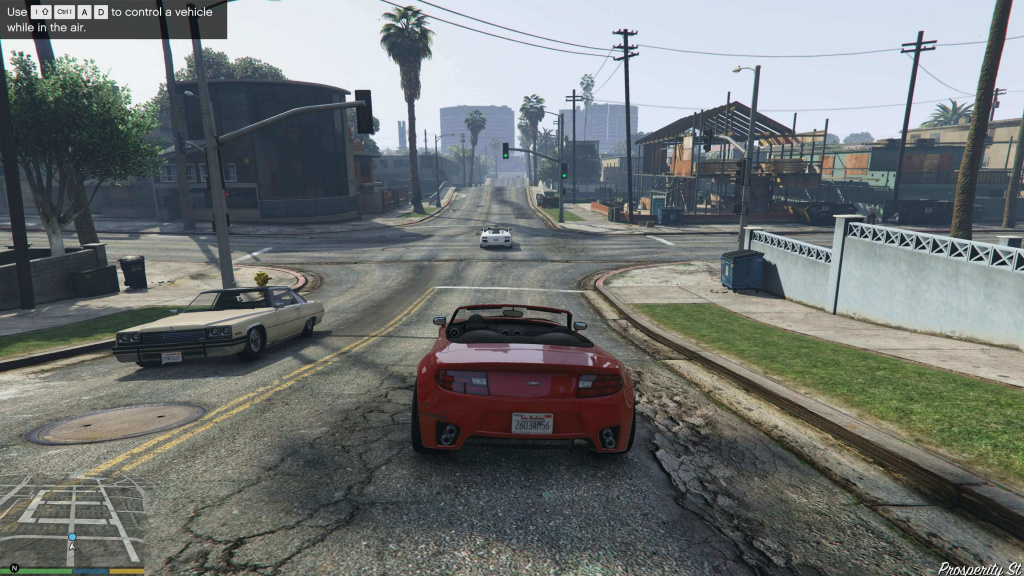 GTA V is currently free on Epic Store (Picture: Rockstar)
 
The first mystery game was GTA V, which was somehow leaked a few days before, and now it looks like someone managed to leak all the other free games.
According to the latest leak, next free games during the Mega Sale will be: 
Civilization VI: 21 May
Borderlands - The Handsome Collection: 28 May
ARK Survival Evolved: 4 June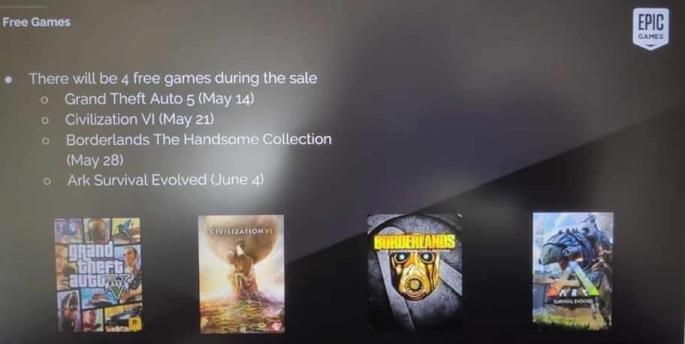 This screenshot is circling the internet as a supposed leak (Picture: n/a)
Both Civilization 6 and Borderlands are from franchises owned by Take-Two Interactive, who also owns GTA, and it's generally in a good business relationship with Epic Store, so there might be some truth behind this. 
All three of these games are big and popular titles that should secure more people visiting Epic Store during the Mega Sale and that means bigger promotion for the Epic Store and inflow of potential new customers.
Of course, for now, this is just a rumour from Reddit and it might not be true. We should just wait and see what will happen next Thursday and then we will know if this leak was real or not.