Without a doubt, Nioh 2 is one of the hardest games from 2020.
It's so hard that sometimes you'll start asking yourself why are you doing that to yourself.
But you are not a masochist, you play the game because although hard, it is beautiful and challenging, and all those difficult moments are there to celebrate once you overcome them.
Still, suffering is more bearable when split in two, and did you know that you can play Nioh 2 in co-op with your friends? The game is surely easier when you have a friendly face by your side, and that's indeed possible, but it is not as simple as just adding another player.
You will have to do a few things in the game in order to bring in another player to play with you.
Here's what you should do.
How to play Nioh 2 co-op with friends?
(Picture: Team Ninja)
If you want to engage in the online co-op play with friends to play Nioh 2 together, you can do it in two ways.
You can invite your friends directly into your game world, where you can play together, with your current story progression. Essentially you are summoning them to help you.
The other option for a co-op are Expeditions, which are specially designed missions for co-op playing.
How to summon friends to fight alongside you in Nioh 2
If you want your friends to join you on your adventure in Nioh 2, you can do it only directly inside the game's world.
To invite friends to join your game world in Nioh 2, follow these steps:
First things first, you will need Ochoko Cups.
Ochoko Cups are required for Summoning Visitors (which includes both AI and other players).
To obtain them, the easiest way is to beat Red Revenants.
Upon defeating Red Revenants, they might drop an Ochoko Cup, it is not 100% sure that they will, but it is a common drop from them.
Visit a Kodama Shrine while in the game.
Open the Kodama Shrine menu and select an option to Summon Visitor.
Each summoning consumes one Ochoko Cup.
You can either summon a random person or set "Secret Word" to invite your friends directly.
To set a secret word, open the sub-menu with triangle and change the settings from the Summon Visitor menu.
Tell your friend the secret word and they will join you!
How to play Expeditions with Friends in Nioh 2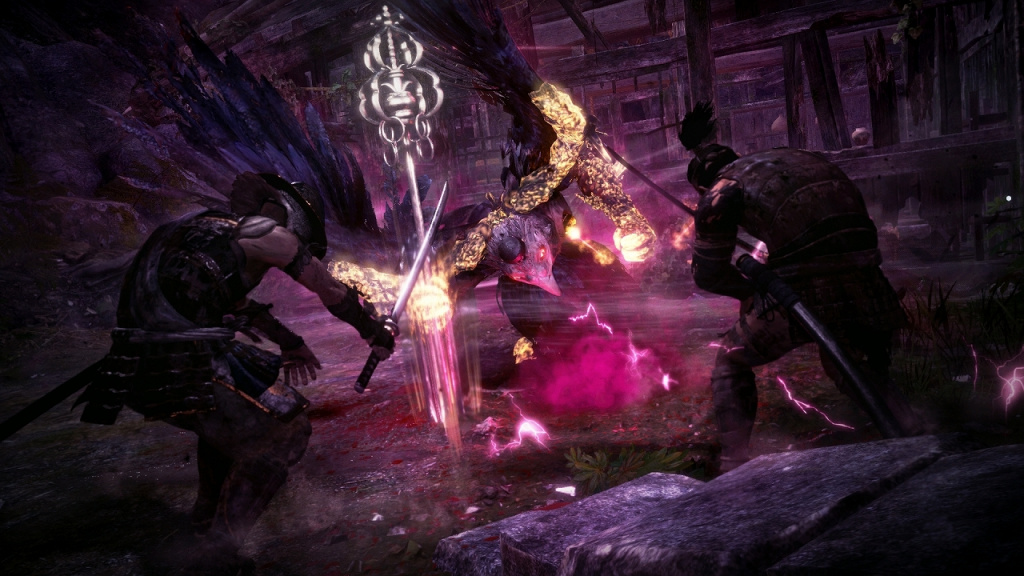 (Picture: Team Ninja)
Another way to play co-op with friends in Nioh 2 is Expeditions mode.
Unlike joining the "regular" world, Expeditions offer linear levels designed specifically for a co-op play. With Expeditions, players make a team with a shared pool of health and the number of enemies is doubled.
Expeditions are extremely challenging and unforgiving, so you and your friend will need to coordinate well, but they offer great rewards.
If you want to play this co-op mode with a friend, here's what you need to do.
Go to the world map.
For your starting point select the Torii Gate.
From here, create a custom lobby through the Expedition menu.
Create a room for a custom match.
Make slots private so that only your friend can join and then invite your friend.
Set the lobby password and then send it to your friend so that they can enter.
There's also an option for Special Matching Conditions, which will allow them to find your room more easily.
And that's it, everything is set for you and your friend to enjoy the co-op mode, be it regular game world or Expeditions.
Have fan slaying enemies together!