Overcooked, a couch co-op cooking game for one to four players, is currently free on the Epic Games Store, and it will be free until next Thursday.
Overcooked is developed by Ghost Town Games and published by Team17 Digital, and it is probably one of the most exciting games to play with your friends and family who are not really into gaming.
In Overcooked players must journey through a variety of cruel and unusual kitchens on their quest to become master chefs capable of conquering an ancient edible evil which plagues the land.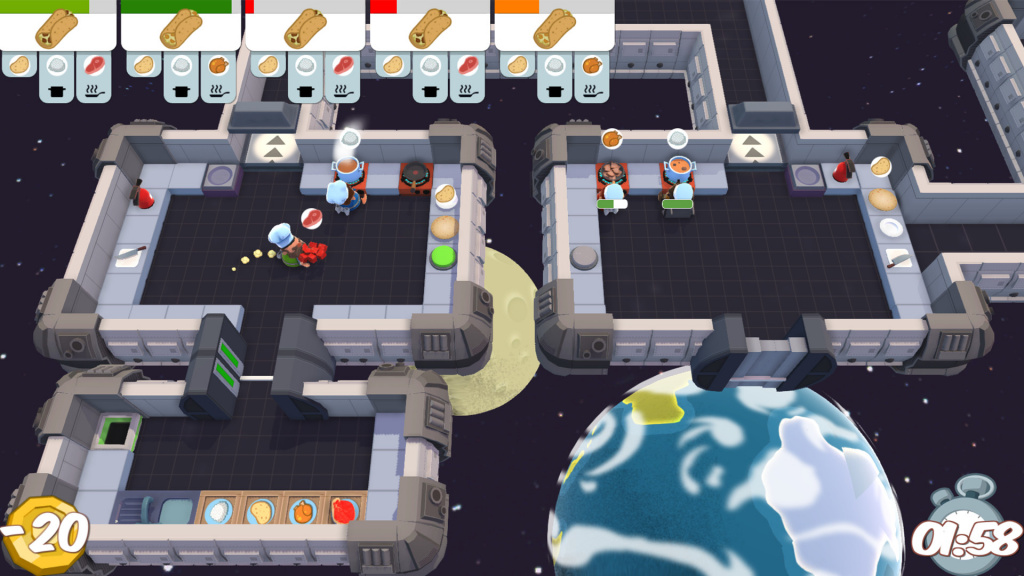 Overcooked is considered one of the best couch co-op games (Picture: Team 17)
Play solo or engage in classic, chaotic couch co-op for up to four players in both co-operative and competitive challenge modes. You'll have to cook a range of different dishes and work together in order to become the most effective and ultimate team!
This is not the first time the game is free via Epic Games Store, the first time was around a year ago (July 2019).
According to leaks from a few weeks ago, this week's free game on the Epic Games Store was supposed to be ARK Survival Evolved, but it turns out that's not the case.
This doesn't mean that the leak was false, because it guessed right for the previous free games, Civilization VI and Borderlands: The Handsome Collection.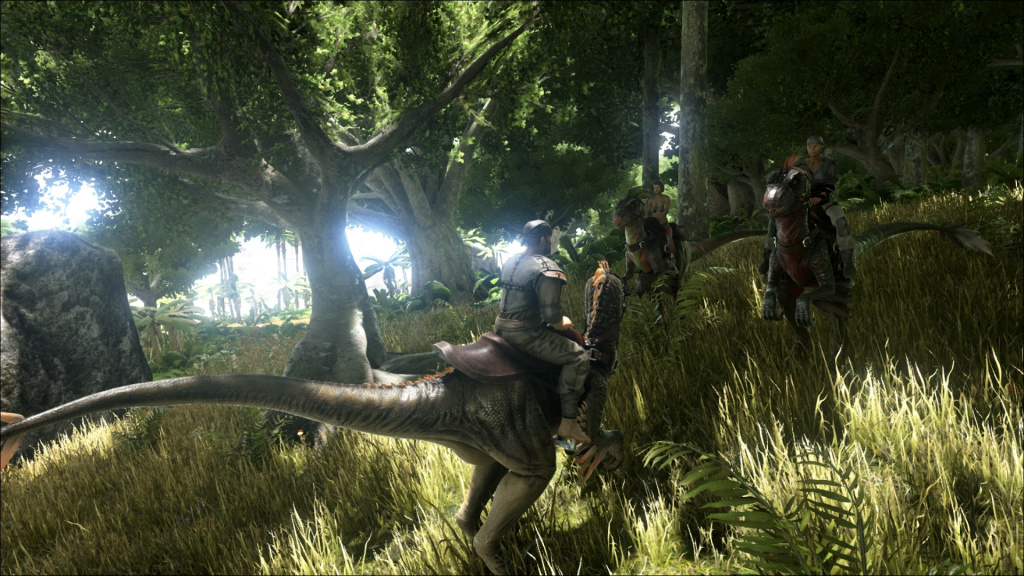 ARK: Survival Evolved (Picture: Studio Wildcard)
Studio Wildcard, ARK Survival Evolved developers, yesterday posted a message where they are informing fans that they are delaying the ARK in-game celebration due to situation in the US, and that probably means that the game giveaway on the Epic Games Store will be postponed as well.
"Given the situation in the US, and the rest of the world right now, we will be rescheduling the ARK in-game celebration until Thursday, June 11," Studio Wildcard wrote. "We understand that our community has much anticipated the Ark in-game party and the launch of Crystal Isles, and we're looking forward to sharing all we have prepared for you next week. We felt it would be inappropriate to celebrate milestones during the present time as there are bigger things afoot, and that outweighs any plans we otherwise had. We believe now is the time to be respectful and hear the voices of others."
You can grab Overcooked for free until 11 June, and after that, ARK Survival Evolved will probably be the next free game.