Life is easy on your Animal Crossing: New Horizons island. Residents need only pick a handful of fruit, or have a relaxing day fishing in order to slowly but surely pay off their home loans. Tom Nook, for all the abuse he gets, is a very reasonable landlord - but how much is your Animal Crossing home actually worth?
Finding this out is where Money comes in, a price comparison site that has drawn up a full infographic for your dream Animal Crossing home.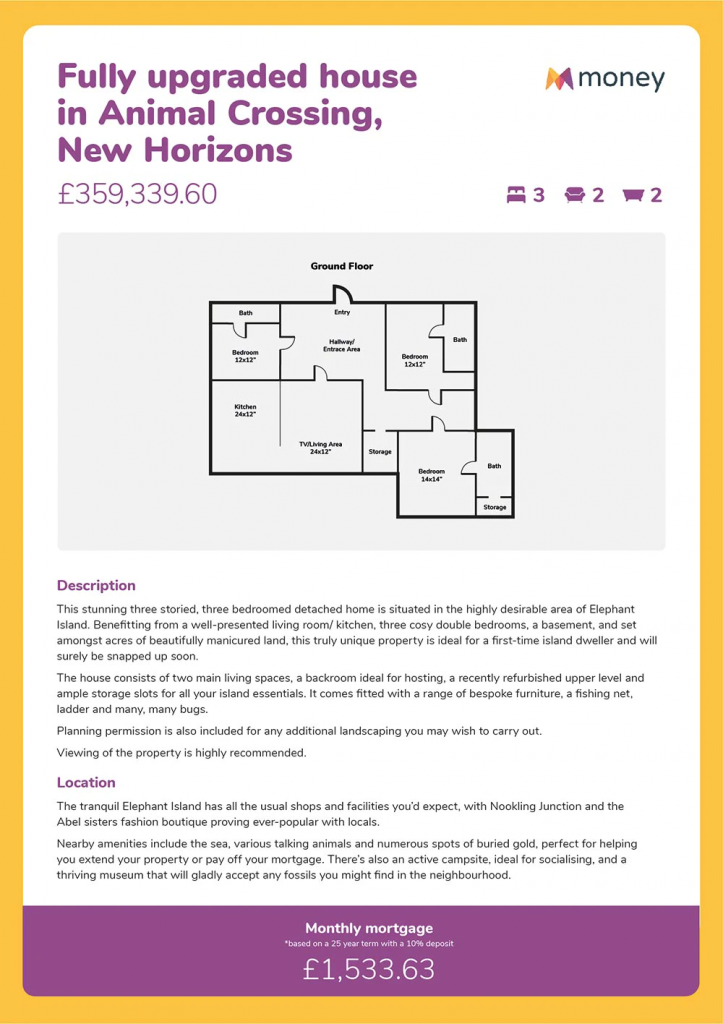 (Picture: Money)
The price the site has come up with is a substantial £359,339.60 ($482,561), which isn't bad considering it's for a fully upgraded island home. Yes, it's a little far from the city, but you've got a house on a tropical paradise after all!
As the listing points out, the location is a "stunning three-storied, three bedroomed detached home". There is a living room, kitchen, basement, and acres of land that have been beautifully custom-designed to meet a villager's every expectation. What's more, the monthly mortgage is a reasonable £1,533.63 ($2058), but there's plenty of time to earn some Bells whilst we try to figure out the conversion rate.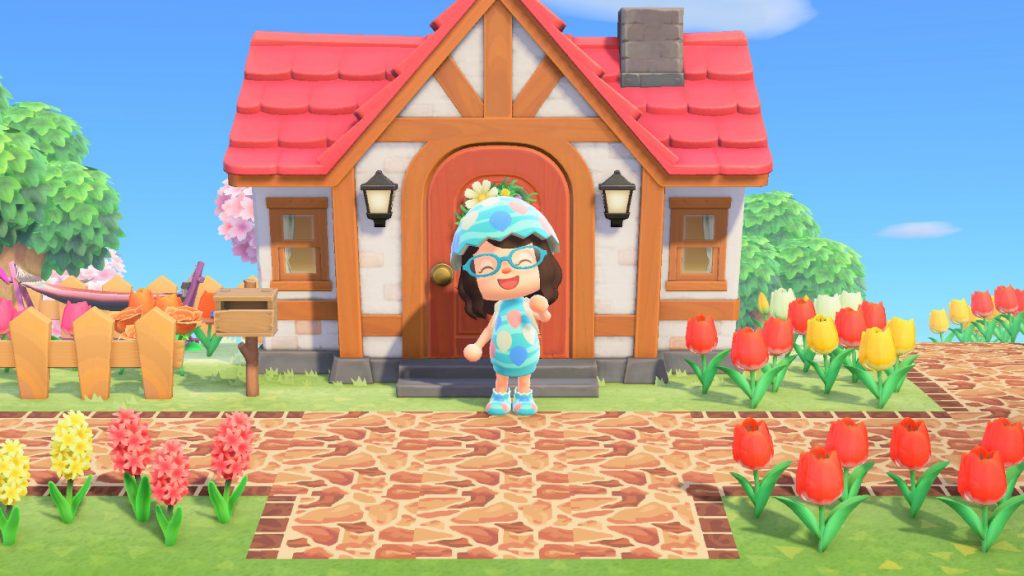 (Picture: Nintendo Life)
Putting it into perspective, it's hard to believe that Tom Nook will allow you to stay on his island rent-free. The business tycoon must have earned more than his fair share of Bells over the years, especially now that he has taken to buying up whole islands to rent out.
Money also did a selection of other home plans, discovering the costs for Bowser's Castle, Croft Manor, and other iconic locations across gaming, cinema, and television. The series, titled make-believe mortgages, even has a listing for Joel's house in The Last of Us Part 2.