When you blend in Doom and Mad Max, what you get? Well, Rage 2, of course!
Rage 2, the post-apocalyptic shooter from Avalanche Studios, is currently free on the Epic Games Store, which means that many people might have a chance to try the game for the first time.
And while the game is relatively old at this point, released back in May 2019, it is still quite resources-intensive.
If you are struggling to have decent FPS and you are wondering if you can do a few tweaks here and there to optimize the game's performance, the good news is that you probably can!
But first, let's take a look at the official recommendations.
Rage 2 minimum System Settings
OS: Windows 7, 8.1, or 10 (64-Bit versions)
Processor: Intel Core i5-3570 or AMD Ryzen 3 1300X
Memory: 8GB RAM
Graphics: Nvidia GTX 780 3GB or AMD R9 280 3GB
Storage: 50 GB available space
Rage 2 recommended System Requirements
OS: Windows 7, 8.1, or 10 (64-Bit versions)
Processor: Intel Core i7-4770 or AMD Ryzen 5 1600X
Memory: 8GB RAM
Graphics: Nvidia GTX 1070 8GB or AMD Vega 56 8GB
Storage: 50 GB available space
As you can see, recommended system requirements are from a couple of generations ago when it comes to GPU, so it should be quite reasonable to expect to achieve decent results even if you have a couple of years older PC.
Rage 2 best setting on PC for high FPS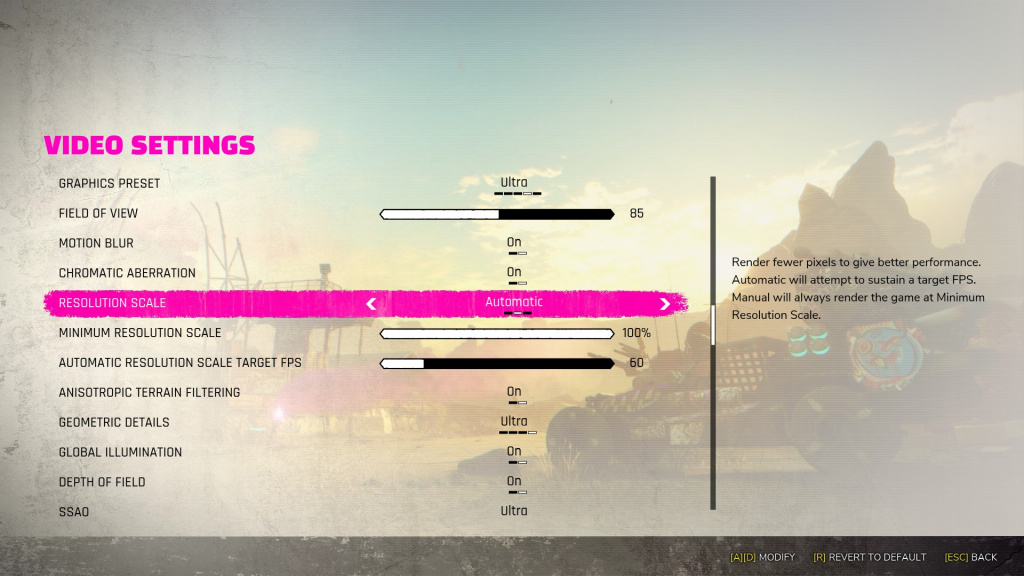 (Picture: Bethesda)
Rage 2 comes with quite a few graphical settings which you can tweak in order to boost your FPS and achieve better performance.
Let's take a look at all the options available and how can they help you to achieve better performance and gain more FPS.
Graphics Preset
This one is quite straightforward, opt for a low preset if you have entry-level GPU, go for medium if you have a decent GPU, and choose High/Ultra if you have top-tier GPU. You can get up to 50% more FPS by lowering the preset option from High/Ultra to Mid or Low.
Motion Blur and Chromatic Aberration: Turning this two off will give you around 4% performance boost in total. Not much, but people generally find these effects annoying, and if they bother you as well, feel free to turn them off.
If you disable SSAO, you will get up to 15% more FPS, but it will severely affect the visual quality, so the best option is to set it on Low. 
Anti-Aliasing traditionally eats a lot of resources but it also affects the visual quality as well, so we advise you to keep it Medium or Low, but not to completely disable it.
Disabling Player Self-Shadow and Dynamic Reflections can help you to achieve up to 8% more FPS, and these two aren't that important for visual fidelity, so you can turn them off.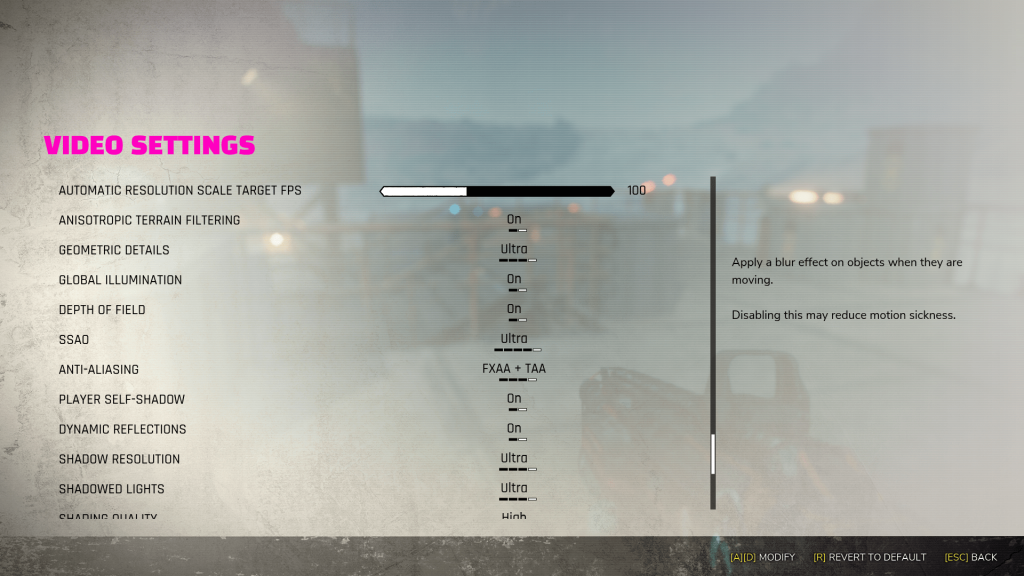 (Picture: Bethesda)
Other Shadow options are quite demanding, so if you don't mind the quality of shadows in the game, we recommend you to disable Shadow Resolution and Shadowed Lights, it can help you to gain up to 15% more FPS.
Other graphics setting in Rage 2 won't drastically improve the game's performance, so you can safely leave them enabled without worrying that they are worsening performance.
And that would be it. With some smart tweaks and with disabling some demanding but not-so-important settings, you can get up to ~40% more frames per second, and enjoy a much smoother experience, while not severely sacrificing the quality of graphics.
Have fun playing Rage 2!