Ratchet & Clank: Rift Apart will release 11th June on PlayStation 5. 
The release date was announced via the PlayStation blog, along with the official box art for the title.
Those who pre-order will also receive bonuses, including the Carbonox armour from Ratchet & Clank: Going Commando, an early unlock of the Pixeliser weapon and the retro-blaster from 2016's Ratchet & Clank.
A digital deluxe edition is also up for pre-order, which includes five additional armour sets, 20 Raritanium to upgrade weapons out the gate, a sticker pack for the game's photo mode, along with a digital art book and digital soundtrack.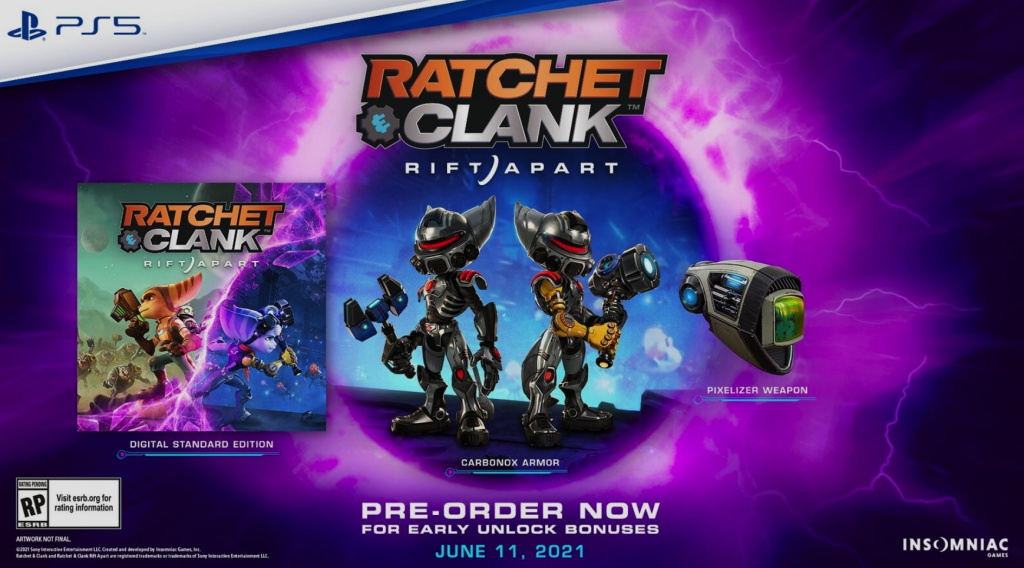 Ratchet and Clank: Rift Apart has been confirmed for June (Picture: Sony) 
Developer Insomniac Games also comically teased they won't be revealing the new Lombax's name yet despite putting her in the main artwork, writing "hang in there, you'll be feeling rosy soon".
Ratchet & Clank: Rift Apart was originally scheduled to release in the 'launch window' of the PlayStation 5, so while June isn't exactly that, it's at least comforting to know it isn't too far away. 
Ratchet & Clank: Rift Apart is also one of few PlayStation 5 exclusives, alongside Demon's Souls and Destruction AllStars.