The month of June has finally arrived and with this, a big season full of announcements and world premieres is about to come with events such as the E3 2021, as well as conferences by the main companies and developers of the video game industry. And without leaving PC users behind, many special revelations for them will be given through the
PC Gaming and Future Games Show
, and for all those who are fans of the most innovative, Razer has announced through its social networks its own conference
Razer E3 2021 keynote: What to expect
The Razer E3 2021 Keynote will be the first time ever this legendary hardware company will be part of the E3 billboard along with other companies like Sony and Microsoft, so hopefully, they will throw the house out the window with great surprises for all those within the esports and gaming environment.
The mystery deepens – make a guess at what we're unveiling this E3 2021, and join us on June 14th at 3PM PDT for the Razer E3 Keynote to witness the ultimate lineup: https://t.co/qLlRLrDFZQpic.twitter.com/ptsjCVrjzD

— R Λ Z Ξ R (@Razer) June 1, 2021
Razer has been part of the biggest summit in the industry since a few years ago as they always have had a place in the E3 as a booth, however as this announcement has been as secrecy as possible, there are no big clues on what to expect from this 45-minute hardware showcase.
Presenting the conference will be Min-Liang Tan, CEO and co-founder of Razer, and who will be in charge of showing all their new bets to improve the player experience through an extended reality format combining different virtual and live spaces, all this with the support of the interactive overlay of the E3 2021 through the major streaming platforms.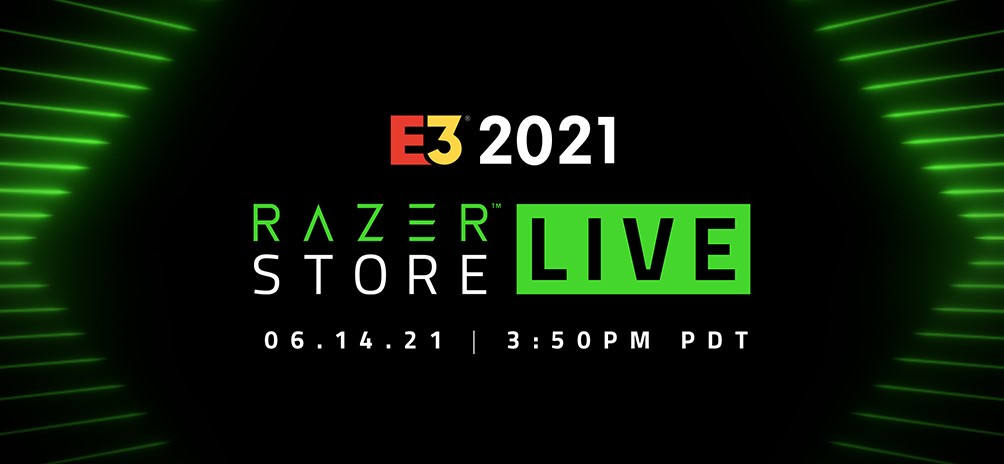 (Picture: Razer)
Right after the conference, Razer will hold their traditional RazerStore Live, showing in more detail some of the new products the company has prepared, while also holding many raffles for all viewers including mice, keyboards, laptops, merchandising, and more.
Meanwhile, you can take part in their E3 Prediction Raffle where you can get the chance to win a Razer Orochi V2 mouse on their website.
How to watch Razer E3 2021 keynote
The Razer E3 2021 Keynote will be streamed on 14th June at 3 pm PDT. You can check it live from their official channels on Facebook, YouTube, and Twitch.
We've embedded the Twitch channel so you can watch the Razer E3 2021 keynote with ease.
Also, don't miss out on all the full coverage of this season of announcements and surprises with us, with the return of E3 from 12th to 16th June and many more events to discover in the following days.
Don't forget to check out our dedicated hardware section filled with news, leaks and more.